U.S. Soldiers Killed In Combat Operations Against ISIS in Iraq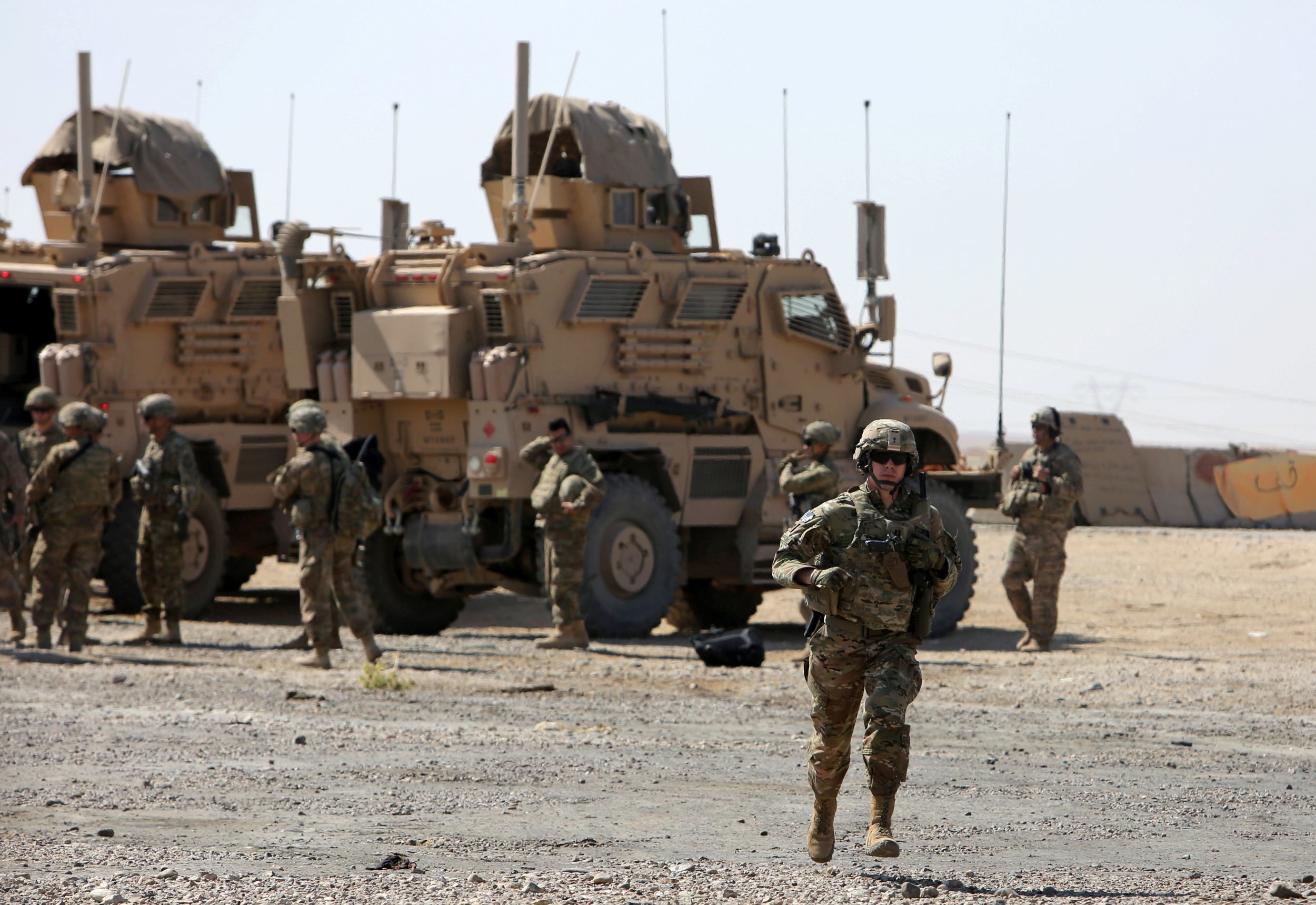 Two U.S. soldiers have been killed and five wounded in northern Iraq while conducting combat operations as part of the coalition fighting against the Islamic State militant group (ISIS).
In a statement, U.S. Central Command said initial reports indicated the pair were not killed while engaging the enemy, but did not provide another explanation. The deaths are being investigated.
Read More: ISIS female fighters use own children as human shields in last desperate moments of mosul siege
Neither of the two fallen soldiers nor those wounded have been identified. The military has said further information will be released as appropriate.
Gen. Stephen J. Townsend, commander of Combined Joint Task Force Operation Inherent Resolve, the operation to expunge ISIS from Iraq and Syria, offered his condolences to the families of the two soldiers and referred to them as "heroes."
"There are no words to describe the respect I have for you and sorrow I have for your loss. I hope there is some small solace in knowing their loss has meaning for our country and all the nations of the Coalition as the fallen service members were fighting to defeat a truly evil enemy and to protect our homelands," he said.
There are currently some 5,000 American troops on active duty in Iraq fighting in ISIS, according to latest Pentagon figures. The Associated Press reported that the majority of them are part of a vast intelligence and logistical apparatus operating from within heavily guarded bases.
However, as the the U.S.-backed coalition has made advances against the militant group in the three years since the start of operation inherent resolve, American personnel have been seen fighting on the front lines in both Iraq in Syria.
In April, Lt. Weston Lee, 25, from Bluffton, Georgia, died in a bomb blast while conducting security sweeps in Mosul. The assault on the former ISIS stronghold has been Operation Inherent Resolve's largest offensive on the militant group.
In October, just days into the assault on Mosul, Navy Chief Petty Officer Jason C. Finan, 34, from Anaheim, California., was killed from wounds sustained in a roadside bomb attack.
After nine months of fighting in and around Mosul, the Iraqi government declared victory in the city, the country's second largest, in July. More than 1,200 Iraqi forces were killed in the battle for Mosul, and more than 6,000 were wounded, Defense Secretary Jim Mattis said this month.