U.S. Soldiers' Wives Threatened by Russian Hackers Posing As ISIS Fighters: Report
A Russian hacking group that attempted to subvert the 2016 U.S. presidential election posed as hackers from the Islamic State militant group (ISIS) and threatened military wives, according to an investigation by the Associated Press.
Five military wives received death threats from the ISIS-linked CyberCaliphate group in February 2015, with media outlets reporting at the time that the group's activities demonstrated the extremist organization's hacking capabilities.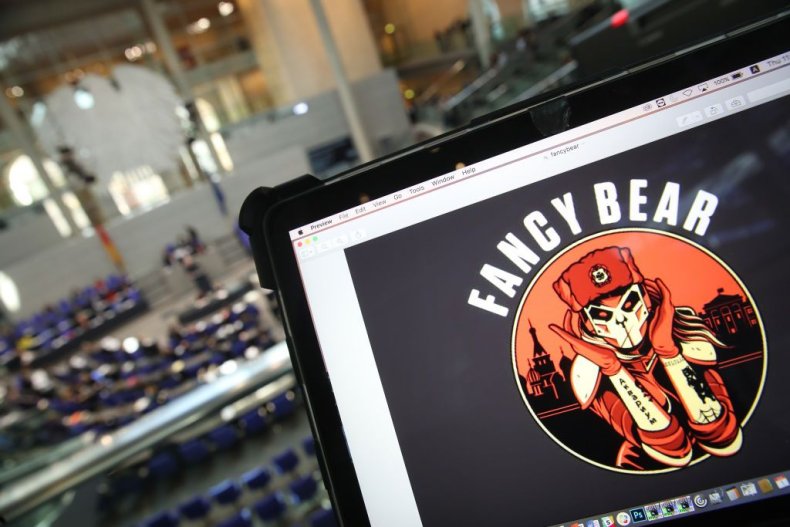 However, new evidence uncovered by the investigation suggests that the CyberCaliphate was in fact a front for the Russian hacking collective known alternatively as Fancy Bear or APT28, which is also suspected of hacking Democratic Party servers in 2016 and leaking thousands of stolen emails.
One of the women who received the threats, Angela Ricketts, told the AP, "Never in a million years did I think that it was the Russians." She added, "Not only did we play right into their hands by freaking out, but the media played right into it."
The CyberCaliphate is also behind the April 2015 hacking of French broadcaster TV5Monde, whose signal was knocked out before the CyberCaliphate logo was pasted on its Facebook page and website. French government officials investigating the hack found evidence linking it not to the Middle East but to Russia.
Yves Bigot, director-general of TV5Monde, told the BBC in October 2016 that he had been informed by investigators at France's cybersecurity agency that hackers had used the jihadi posts to cover their tracks and that the attackers were Russians from APT28.
The names of the wives targeted were on a digital hit list used by the Russian hackers; it was provided to the AP by cybersecurity company Secureworks. The AP also cites research showing that Fancy Bear hackers attempted to gain access to the email accounts of the military wives at around the time of the CyberCaliphate threats.
"Just think of your basic probabilities," cybersecurity expert Lee Foster told the AP, adding that the frequent overlap of targets made it clear the Russian and CyberCaliphate groups are linked.