U.S., South Korea, Japan Boost Data-Sharing in Response to North Korea Threat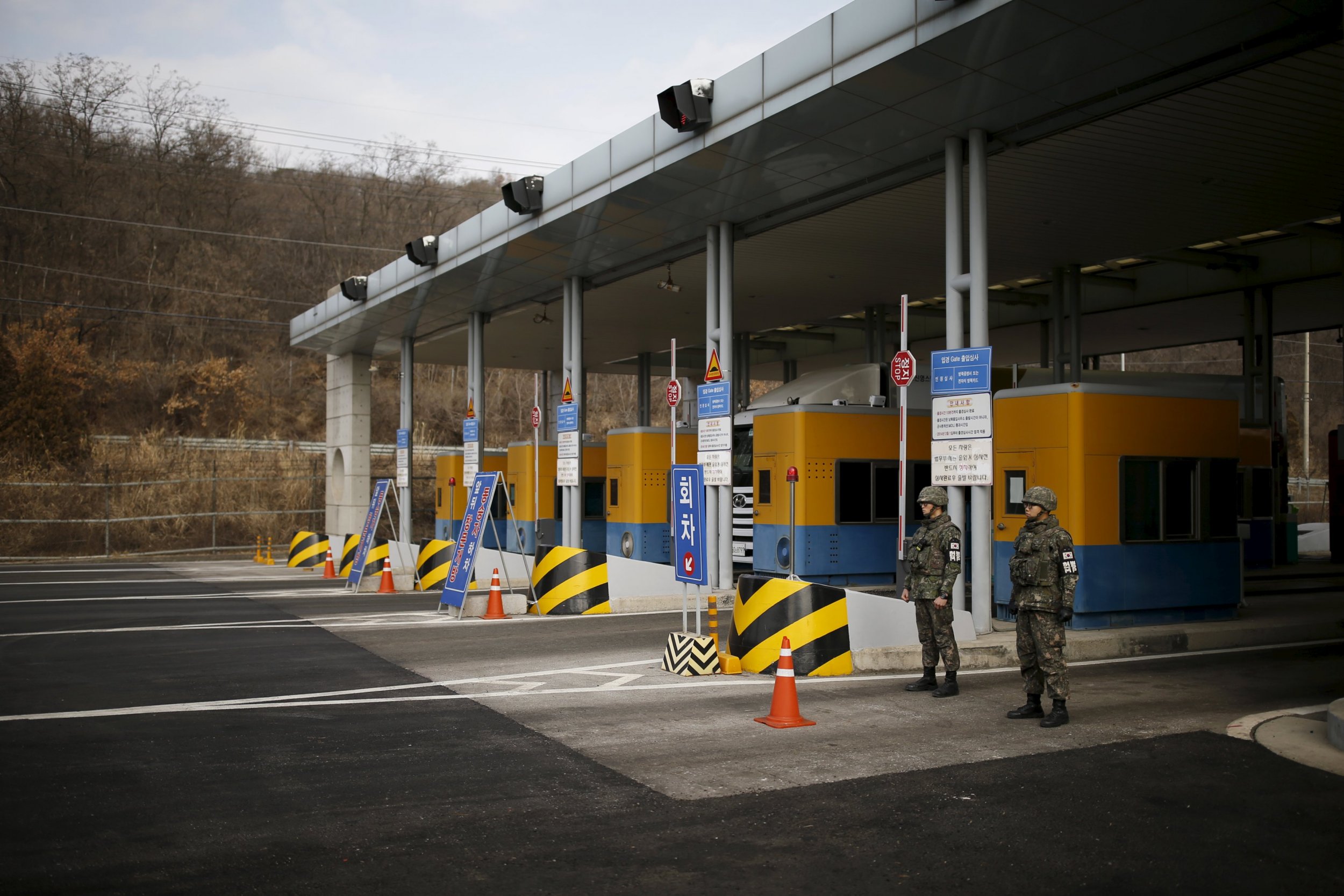 WASHINGTON (Reuters) - The top military officers from the United States, South Korea and Japan said they agreed at a meeting on Wednesday to step up information-sharing and coordination of security efforts in light of increasing North Korean nuclear and missile threats.
The three chiefs of defense issued a joint statement calling North Korea's fourth nuclear test on Jan. 6 and Sunday's "long range missile launch" direct violations of U.N. resolutions and "serious provocations against the international community."
They said they agreed to firmly respond to Pyongyang's actions through "trilateral information sharing" and "to coordinate further on mutual security issues to enhance peace and stability in the region."
U.S. Marine Corps General Joseph Dunford, chairman of the U.S. Joint Chiefs of Staff, met in Pearl Harbor, Hawaii, with Admiral Katsutoshi Kawano, head of Japan's Self-Defense Forces, while Army General Lee Sun-Jin, chairman of the South Korean Joint Chiefs of Staff, joined them by video teleconference.
It was the second meeting among the defense chiefs of the three countries since July 2014, said U.S. Navy Captain Greg Hicks, Dunford's spokesman.
He said the discussions, which were first scheduled after Pyongyang's fourth nuclear test in January, underscored the three countries effort to better coordinate and share information, given North Korea's recent actions.
Hicks said Lee decided to stay in Seoul to "maintain readiness posture in the peninsula" after the recent actions.
The three officers agreed to meet again before the end of the year, and said they would look to increase participation in military exercises and other activities to deepen their security ties, a U.S. official familiar with the situation said on Wednesday.
Sunday's launch, which followed Pyongyang's fourth nuclear bomb test on Jan. 6, was condemned by the United States and countries around the world, which believe it was cover for development of ballistic missile technology.
The United States and South Korea immediately said they would begin formal talks about deploying the sophisticated U.S. Terminal High Altitude Area Defense system, or THAAD, to the Korean peninsula "at the earliest possible date."
South Korea had in the past been reluctant to begin formal talks on the Lockheed Martin Corp <lmt.n> missile defense system due to worries about upsetting China, its biggest trading partner, which believes it could reduce the effectiveness of its strategic deterrent.
North Korea says it has a sovereign right to pursue a space program. But it is barred under U.N. Security Council resolutions from using ballistic missile technology.