After Olympics, U.S. and South Korea Will Again Hold Military Drills Despite the North's Protests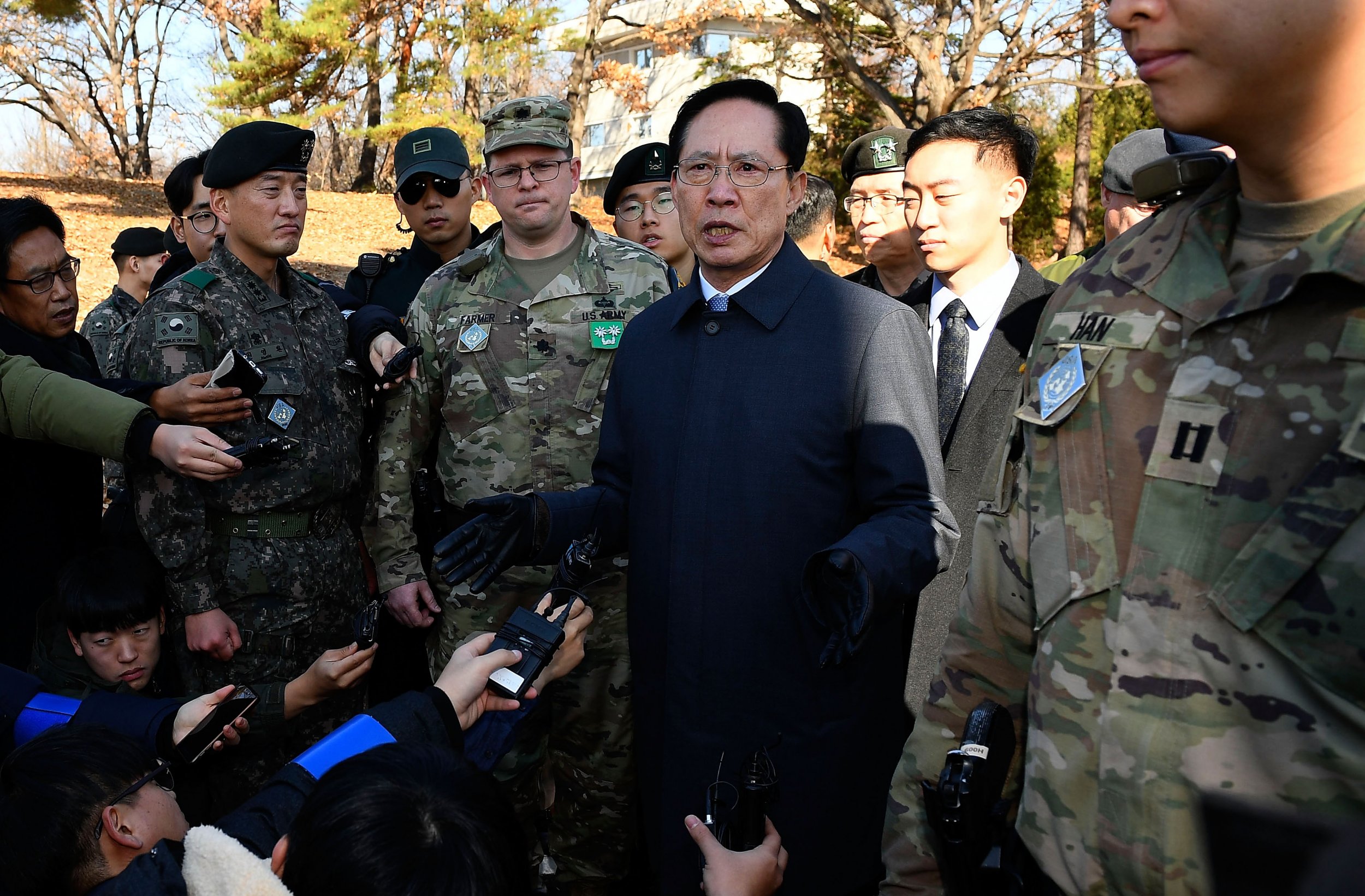 The U.S. and South Korea will announce plans for a joint military exercise after the Winter Olympics, according to the latter's defense minister. North Korea later condemned the drill as "ruthlessly trampling" on "a small sprout of peace" after it had agreed to hold talks and send athletes to Pyeongchang when the exercise was called off earlier this year.
The announcement is expected between March 18—when the Paralympics end in the South—and the beginning of April. But the actual date of the military drill is unclear.
South Korean Defense Minister Song Young-moo said he and U.S. Defense Secretary Jim Mattis would make the drill announcement, and added neither country ever promised to completely stop all drills.
"The exercise was postponed according to the spirit of the Olympics," Song said before his nation's parliament, according to Reuters. "We have agreed to uphold the basis until after the Paralympics...and not to confirm nor deny anything regarding what we would do after that until we announce it".
Pyongyang and leader Kim Jong-Un have long called the U.S.-South Korea drills practice for an invasion and overthrow of the North's regime. They are the key reason behind its ongoing nuclear and missile defense programs and tests.
Through its official media arm, KCNA, the North described the upcoming drill as an "act of ruthlessly trampling even a small sprout of peace that has been now seen on the Korean peninsula."
The North's response continued: "It is a provocative act of chilling the active efforts of the Democratic People's Republic of Korea and enthusiasm of the international community to defuse tension and create a peaceful environment."
In January, U.S. President Donald Trump and South Korean President Moon Jae-agreed to postpone an exercise called Foal Eagle, which usually entails 200,000 South Korean and 30,000 American troops, to ensure better security at the Winter Games.
Following the announcement, the North and South agreed to hold talks for the first time in two years in order to "ease the current military tensions."