U.S. Special Forces Capture ISIS Chemical Weapons Chief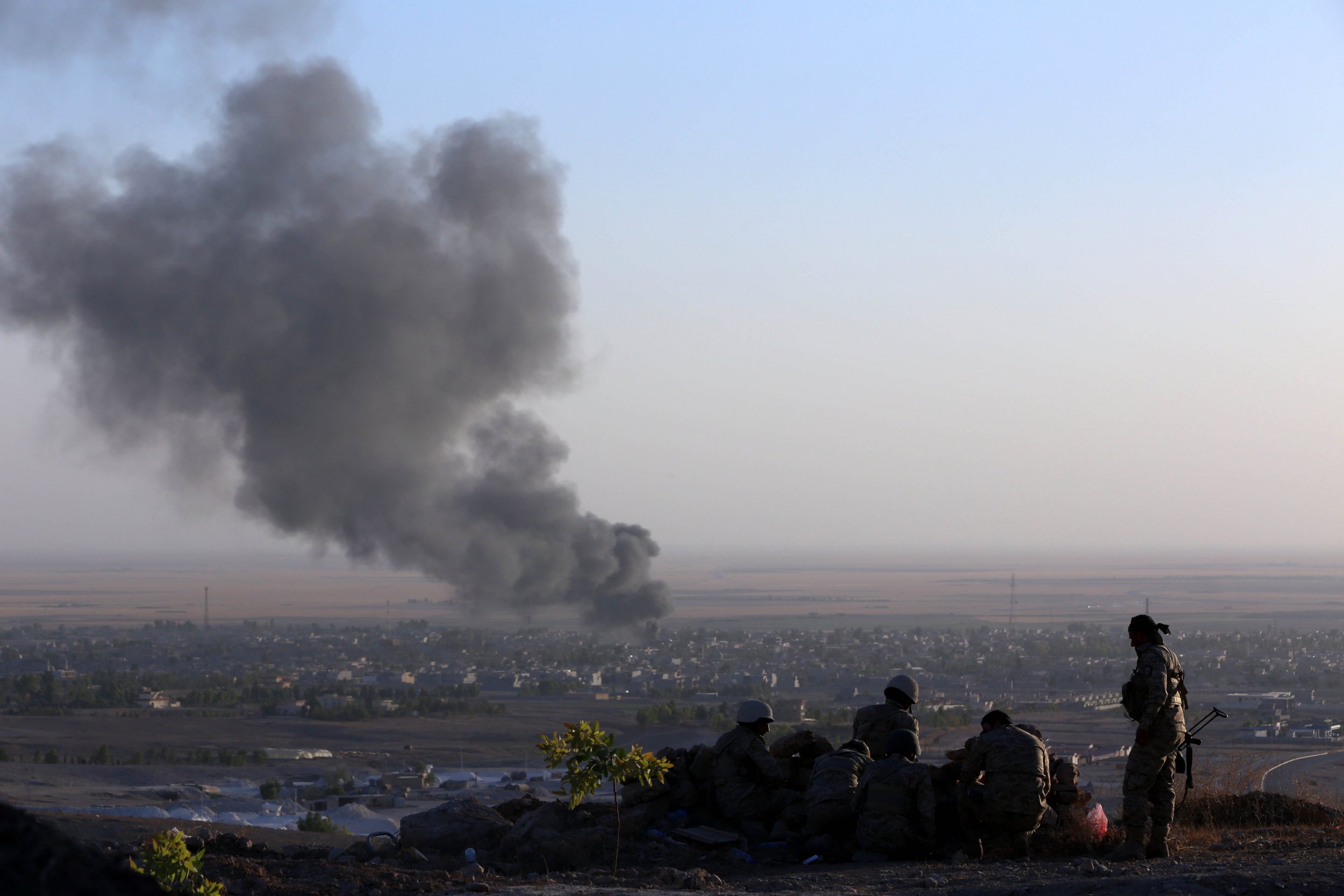 U.S. special forces captured the head of the Islamic State militant group's (ISIS) chemical weapons unit in a raid in northern Iraq last month, the Associated Press reported on Wednesday, citing two senior Iraqi intelligence officials.
The officials identified the chemical weapons chief as Sleiman Daoud al-Afari, a former chemical and biological weapons specialist at Saddam Hussein's Military Industrialization Authority. They said he is approximately 50 years old and is in charge of ISIS's research and development of chemical weapons.
ISIS has created a unit dedicated to the development of chemical weapons that consists of former Saddam-era engineers as well as foreign experts. Officials have said that the group has developed mustard gas in this unit and are able to continue to do so.
Special forces kidnapped Afari north of the northern Iraqi town of Tal Afar, near Iraq's second-largest city, Mosul, which has been held by the militant group since June 2014.
U.S. military officials are now questioning Afari at a detention facility in Erbil, the capital of the semi-autonomous Kurdistan region in northern Iraq, defense officials told The New York Times . They said that, under interrogation, Afari had told officials how ISIS had plans to weaponize mustard gas in artillery shells in the form of powder.
His capture represents Washington's first major seizure of a senior ISIS member since special forces were tasked with the capture or kill mission in Iraq in December. Afari's capture is likely to damage ISIS's ability to build and use chemical weapons in their attacks.
U.S. President Barack Obama's administration initiated the ground strategy in the hope that, instead of air strikes, they could covertly eliminate or remove top ISIS officials from operations in the radical Islamist group's self-proclaimed caliphate.
ISIS has used biological weapons, such as projectiles filled with mustard gas, against Kurdish forces. The CIA director confirmed last month that ISIS, despite continued air strikes by the U.S.-led coalition and losses on the ground to Kurdish and Iraqi forces, retains the ability to continue making chemical and biological projectiles.
Representatives from the Pentagon and the U.S.-led coalition were not immediately available for comment.