U.S. Special Forces Train for Arctic Battle With Russia
American Green Berets are training in the frigid temperatures of Alaska this month in order to prepare for potential battles in the Arctic.
Around 1,500 troops are participating in the exercises, which include "conducting long-range movements in severe weather conditions over treacherous terrain with limited visibility," according to Defense Department officials. The teams are training in subzero temperatures and will be tested in their ability to defend mountainous terrain from invaders.
The training is taking place as the Defense Department prepares for potential conflicts in the Arctic—and at the same time, Russia increases its presence there. Melting ice caused by global warming has opened access to parts of the Arctic region around the North Pole, an area filled with hitherto untapped natural resources. U.S. scientists estimate that the Arctic has about one-third of the world's untapped natural gas and about 13 percent of its unextracted but recoverable oil.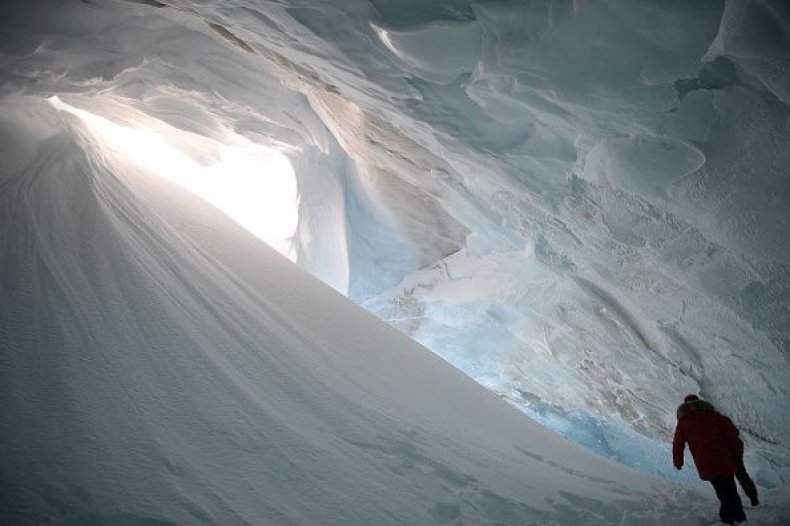 Some experts said the region will be the next frontier of great power competition.
"The region is generally assumed to bear considerable economic and political potential in the decades to come, including great possibilities and numerous challenges ranging from increased access to energy, shipping and fishing grounds to worrisome environmental and military developments," a 2013 article in the journal Cooperation and Conflict stated.
"Russia was an active player in the North during the Cold War, engaging in numerous cat-and-mouse submarine games with the Americans," the paper continued. "After the end of the Cold War, the North remained an important strategic region for Russia, as indicated by the resumption of Russian bomber flights over the Arctic in 2007, as well as recent announcements to send two army brigades to the Russian Arctic."
Russia's military presence in the region is now at its highest level since the collapse of the Soviet Union in the 1990s.
Moscow is currently building additional nuclear-powered icebreakers that will aid in its efforts to dominate Arctic shipping lanes. Russian officials have suggested that the lanes could be used to send liquefied natural gas and other goods from Russia all the way to Southeast Asia.
Russia currently has at least 40 icebreakers, six of which are nuclear-powered. The U.S. only has one aging icebreaker, but plans to complete the construction of a new one by 2023.
Multiple countries claim to have jurisdiction over the Arctic, including Norway, Canada and Denmark.