U.S. Will Spend Millions on 'Game-Changing' Laser-Firing Drone to Destroy Enemy Missiles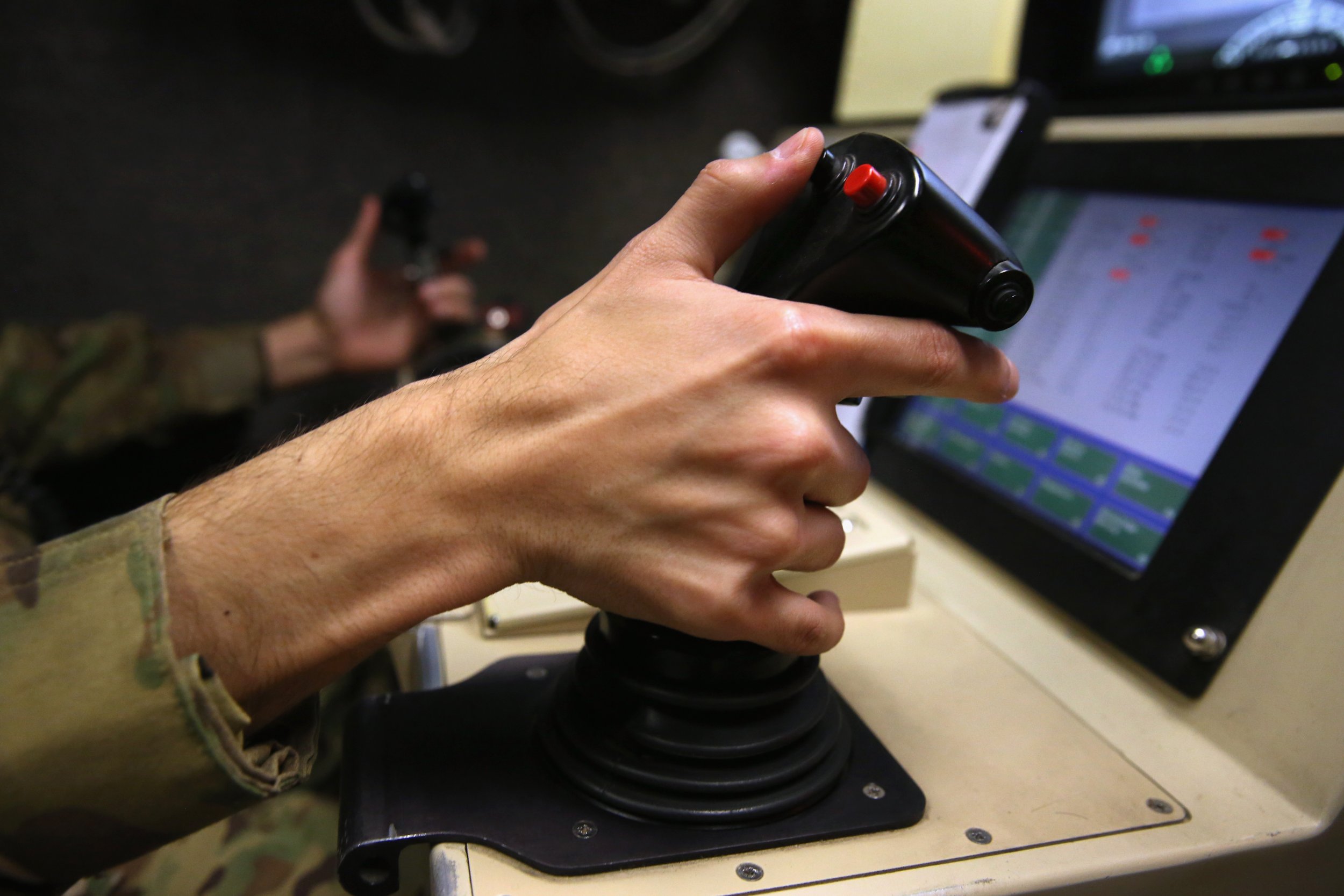 The U.S. Missile Defense Agency's budget for 2019 plans to allocate resources toward building a laser-firing drone to intercept missiles.
The Missile Defense Agency (MDA) requested a total $9.9 billion budget that accounts for 0.22 percent of President Donald Trump's $4.4 trillion 2019 budget proposal, its single largest request in the history of the agency, as The Diplomat noted.
In the document, the agency specifically cites the "recent escalation of the threat" from North Korea—which has successfully tested two different kinds of intercontinental ballistic missiles (ICBMs) capable of reaching the U.S. mainland in 2017—as a reason to bolster missile defense spending.
Among the measures proposed, which include the deployment of 20 ground-based interceptors at Fort Greely in Alaska—adding to the existing 44 by 2023—and of two radars in the Pacific, the MDA is looking to develop new technologies such as unmanned aerial vehicles (UAV) fitted with lasers.
Unlike existing missile defense systems, these would destroy enemy missiles shortly after their launch, in their boost phase of flight. "Scalable, efficient, and compact high-energy lasers can be game-changing capabilities within missile defense architectures," the MDA writes in its budget proposal.
The agency requested $66 million to develop a drone-fitting laser, split between a $61 million Low Power Laser Demonstrator (LPLD) Program and a $5 million budget to then increase the laser's power, Missile Defense Agency Director of Operations Gary Pennett told a press briefing Tuesday.
The agency has already begun working on developing the weapon, awarding more than $27 million in nine-month contracts to Lockheed Martin ($9.4 million), General Atomics (8.8 million) and Boeing ($8.9 million) for the integration and testing of a low-power laser on a drone, with a low-power flight test scheduled for 2020 and a beam stability test expected in 2012, according to Flight Global.
In July, Republican Senator Tom Cotton suggested that the military look as "aggressively" as possible at deploying drones to intercept North Korean missiles during a Senate Armed Services Committee session discussing the reappointment of the chairman of the Joint Chiefs of Staff, General Joseph Dunford, in July. Dunford said the military was doing "a lot of work" on boost-phase intercept systems but currently does not have that capability.
North Korea's last missile test occurred on November 29, unveiling its most powerful ICBM to date, the Hwasong-15. North Korean leader Kim Jong Un then announced the accomplishment of the country's "historic cause of completing the state nuclear force," but the U.S. Director of National Intelligence (DNI) Daniel Coats believes Pyongyang's missile tests will continue this year.
"In the wake of accelerated missile testing since 2016, North Korea is likely to press ahead with more tests in 2018," the DNI's Worldwide Threat Assessment published Tuesday read.