U.S. Spent $7.8 Billion on Cars, Buildings in Afghanistan—Most Fell Into Disrepair
The United States spent more than $2 billion since 2008 on buildings and vehicles in Afghanistan that are now either in disrepair, not being used as intended or completely unusable, according to a recent review by a government oversight group.
The Special Inspector General for Afghanistan Reconstruction (SIGAR) reviewed about $7.8 billion spent in the Afghanistan reconstruction effort on capital assistance projects, which the oversight group's report identifies as "projects that construct or procure capital assets such as buildings or vehicles." The report identifies the U.S. Department of Defense as the largest monetary source for the projects, with an estimated contribution of $6.5 billion. The U.S. Agency for International Development, the U.S. Department of State and the Overseas Private Investment Corporation also helped fund the projects, the report said.
"Of the nearly $7.8 billion in capital assets reviewed in its prior reports, SIGAR identified about $2.4 billion in assets that were unused or abandoned, had not been used for their intended purposes, had deteriorated, or were destroyed," the report said. Meanwhile, the report estimated that assets worth about $1.2 billion were operating as intended, but only about $343 million in capital assets were in good condition.
The report said the group picked 60 assets for which it could gauge problems and recommend solutions to the House Committee on Oversight and Reform's Subcommittee on National Security. Among the common problems the group identified was that the individuals for whom the assets were intended were unable to maintain or use them as designed. The report also found that some of the assets were unwanted from the beginning or were unable to be used once they fell into disrepair.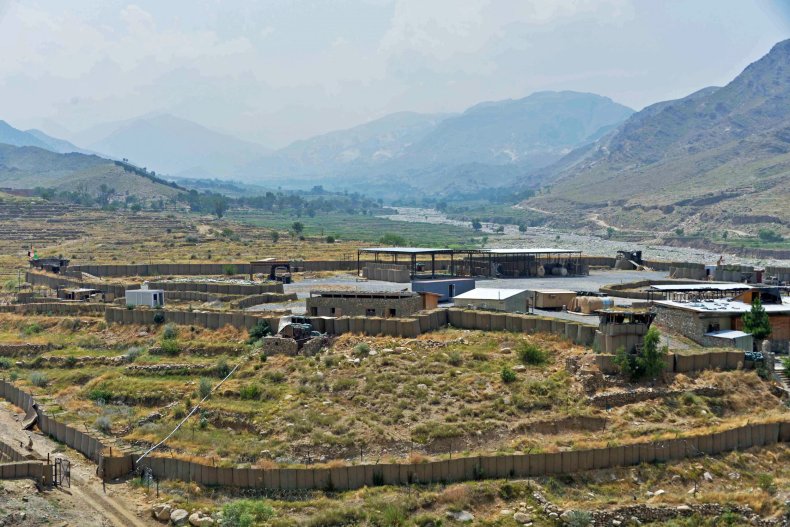 "The most common reason that funds spent on capital assets were wasted was that the Afghan beneficiaries lacked the resources or capabilities they needed to operate and maintain these assets," the report said. "This suggests that U.S. agencies have generally not built or procured capital assets that the Afghan government and private sector can afford to sustain on their own."
John Sopko, the special inspector general, outlined the report's findings and recommendations in a February 24 letter addressed to the House Committee on Oversight and Reform's Subcommittee on National Security Chairman Stephen Lynch, Secretary of Defense Lloyd Austin, Secretary of State Anthony Blinken and acting Administrator Gloria Steele of the U.S. Agency for International Development.
"To help ensure that U.S.-funded capital assets in Afghanistan are used as intended and maintained, Congress may wish to consider requiring U.S. agencies to develop, implement, and periodically update sustainment plans in coordination with the beneficiaries of future capital assistance projects," Sopko wrote. He advised that the plans take into account the ability of those for whom the assets are intended to maintain upkeep costs.
In the report's conclusion, the oversight group wrote that there has been a "clear pattern" of the capital assets falling into disrepair or not being used at all since the group began reviewing the assets in 2008.
"The fact that so many capital assets ended up this way should have been a cause for major concern on the part of U.S. agencies funding capital assistance projects in Afghanistan," the report concluded. "Nonetheless, the agencies continued with a 'business as usual' approach with their reconstruction efforts in Afghanistan, resulting in at least $2.4 billion in U.S. taxpayer funds being wasted on capital assets."
In a statement shared with Newsweek, Lynch said the subcommittee will hold a hearing on March 16 "to examine areas of U.S. reconstruction activity that SIGAR has deemed high-risk and vulnerable to waste, fraud, and abuse."
"Today's report from the Special Inspector General demonstrates that the United States has spent billions of taxpayer dollars on reconstruction projects that were either not needed or unwanted by the Afghan Government. Similarly, many of the capital assets provided to the Afghan Government have already fallen into disrepair or have rapidly deteriorated due to the inability of the Afghan beneficiaries to maintain those assets," Lynch's statement said.
"While I believe that targeted humanitarian relief and construction assistance for Afghanistan was and is warranted, this SIGAR Report exposes serious gaps in planning and contract execution and provides guidance on how U.S.-taxpayer resources must be more wisely and carefully allocated to ensure they do not go to waste."
Newsweek reached out to the Department of Defense for comment but did not receive a response in time for publication.
Updated March 1 at 3:35 p.m. ET: This article has been updated to include comments from the House Committee on Oversight and Reform's Subcommittee on National Security Chairman Stephen Lynch.