U.S. Spies May Be Back in Action Against ISIS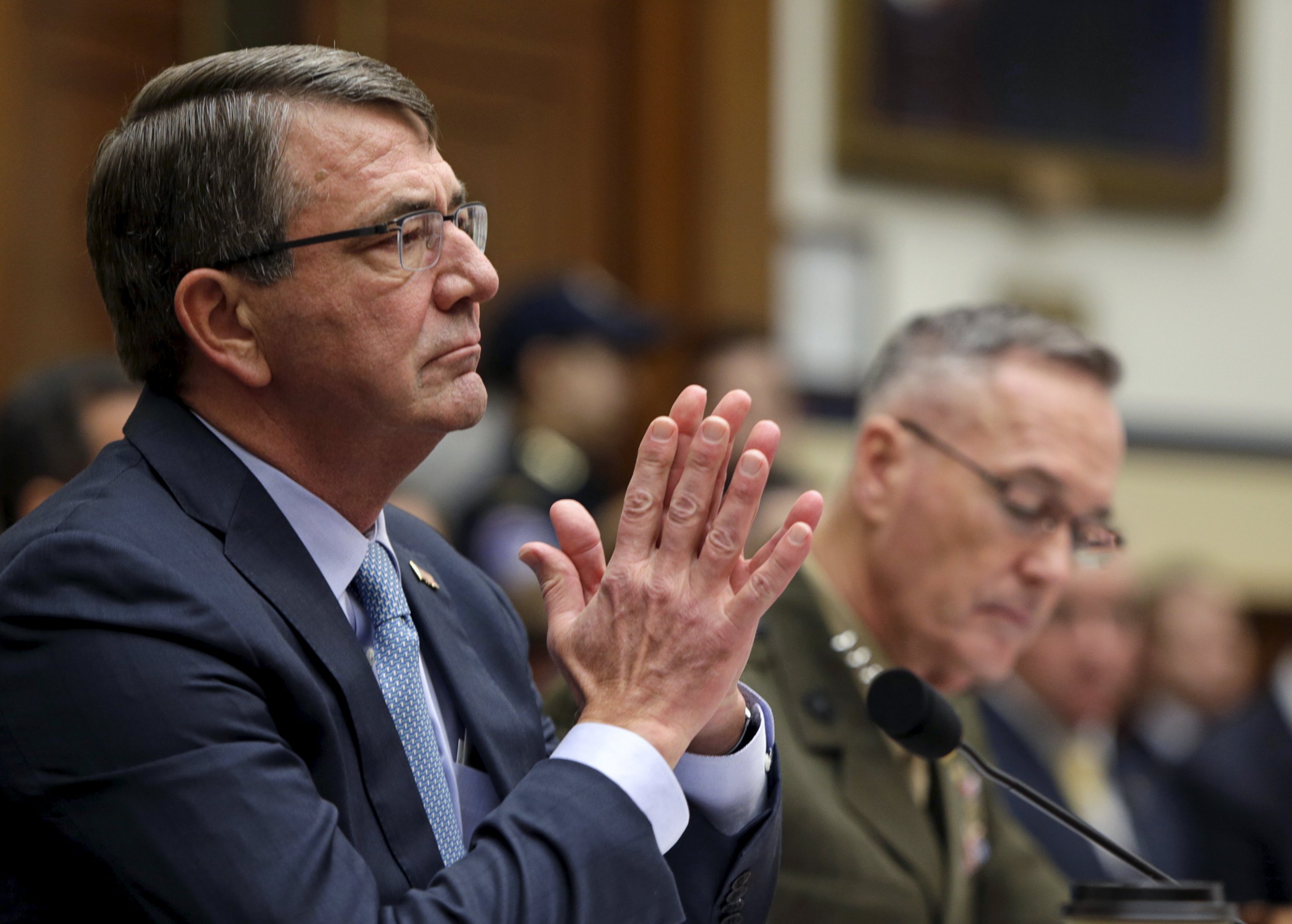 If the muscular testimony of Defense Secretary Ash Carter is any guide, American spies are going to be back in action in a big way against the Islamic State militant group (ISIS).
Carter told the House Armed Services Committee on Tuesday that a new contingent of U.S. special operations forces being deployed to Iraq "will over time be able to conduct raids, free hostages, gather intelligence and capture ISIL leaders." (ISIL is the administration's preferred acronym for the militant group). Carter and other defense officials did not say when the new unit would be deployed, or whether it would be comprised of troops already in the region.
Until now, many intelligence experts and former CIA and Pentagon operatives have consistently lamented that the Defense Department had largely abandoned the use of human spies against ISIS and Al-Qaeda in favor of "technical means"—electronic intercepts, Internet tracking and video surveillance by drones. The recruitment and management of human spies, they said, had been pretty much relegated to cooperative arrangements with friendly intelligence services in Israel, Jordan, Pakistan and Saudi Arabia and elsewhere—a shaky proposition considering their many factions and suspect loyalties. In 2009, one spy served up to the CIA by Jordanian intelligence to infiltrate Al-Qaeda's inner circle turned out to be a double agent who blew himself up at a CIA base in Afghanistan, killing seven Americans, a Jordanian and an Afghan.
Over the course of the war in Afghanistan, intelligence veterans say, U.S. military commanders came to prefer "technical means" to keep track of the enemy rather than human intelligence operations, which can take huge amounts of time and expertise to be run successfully. The trend continued in Iraq and Syria.
"Nobody wants to collect that kind of stuff anymore," a former Delta Force operative who works with the CIA, speaking on condition of anonymity, told Newsweek last year. "When you do, it's considered low-level, unimportant, and it's written off. Instead, we collect a lot of things that sound sexy but do nothing for us," such as chatter in Istanbul's souk about the prime minister of Turkey's inner circle.
But Carter underscored Tuesday that the new special operations unit deployed to Iraq "will also be in a position to conduct unilateral operations into Syria," meaning without the approval or participation of the Iraqi security services, which have grown close to Iran and Russia.
The new unit, said Marine Corps General Joseph Dunford, chairman of the Joint Chiefs of Staff, would dramatically accelerate the collection of intelligence, which "will make our operations much more effective."
"We're fighting a campaign across Iraq and Syria so we're going to go where the enemy is, and we're going to conduct operations where they most effectively degrade the capabilities of the enemy," Dunford testified.
Former CIA operative Patrick Skinner predicts, "there will be raids a-plenty."
"That tactic, which I did in Afghan and Iraq," he tells Newsweek, "is supremely effective at crushing networks. It won't do much about the larger systemic issues in Syria or Iraq, but man-oh-man, it is powerful CT," or counterterrorism.
Two weeks ago, Representative Will Hurd, a freshman Republican from Texas and the only former CIA operative in Congress, argued that traditional espionage operations against ISIS had to be beefed up.
"We're not doing it at the level we should be doing it," Hurd said in a November 19 interview. "That works and we need to be doing more of it."
"ISIS is looking for Americans or westerners, so that creates opportunities … to infiltrate their organization," he added. "We know what they're looking for and can seed people into their operations. You need human intelligence to do that."
Hurd said such spying operations had waned in recent years he said, with the U.S. wind-down in Afghanistan and Iraq.
Skinner, director of special projects for The Soufan Group, a private, New York-based intelligence firm, said that running any operations in concert with U.S.-backed rebel groups will be "really risky in an uncontrolled arena like northern Syria." He predicted that "unilateral sources—just U.S. government and no liaison with the Iraqis—will probably be the preferred case in Iraq given Iran and Russia and the overall mistrust between the Iraqis and U.S."
A spokesman for Congressman Devin Nunes, a California Republican and the chairman of the House Intelligence Committee, declined to comment on the use of spies against ISIS, but said that "HUMINT is alive and well at the CIA, DIA, and other elements of the IC," or intelligence community.
"There are always opportunities to do more, but several agencies do this on a day to day basis, and these activities are funded and prioritized," said the spokesman, Jack Langer. "As for ISIS specifically, I can only really say that the entire IC is focused on eliminating the ISIS threat, and there are many different ways that can be done."