U.S. Split Over Whether to Keep Getting Involved Around World, But More Say Focus On What's Happening Here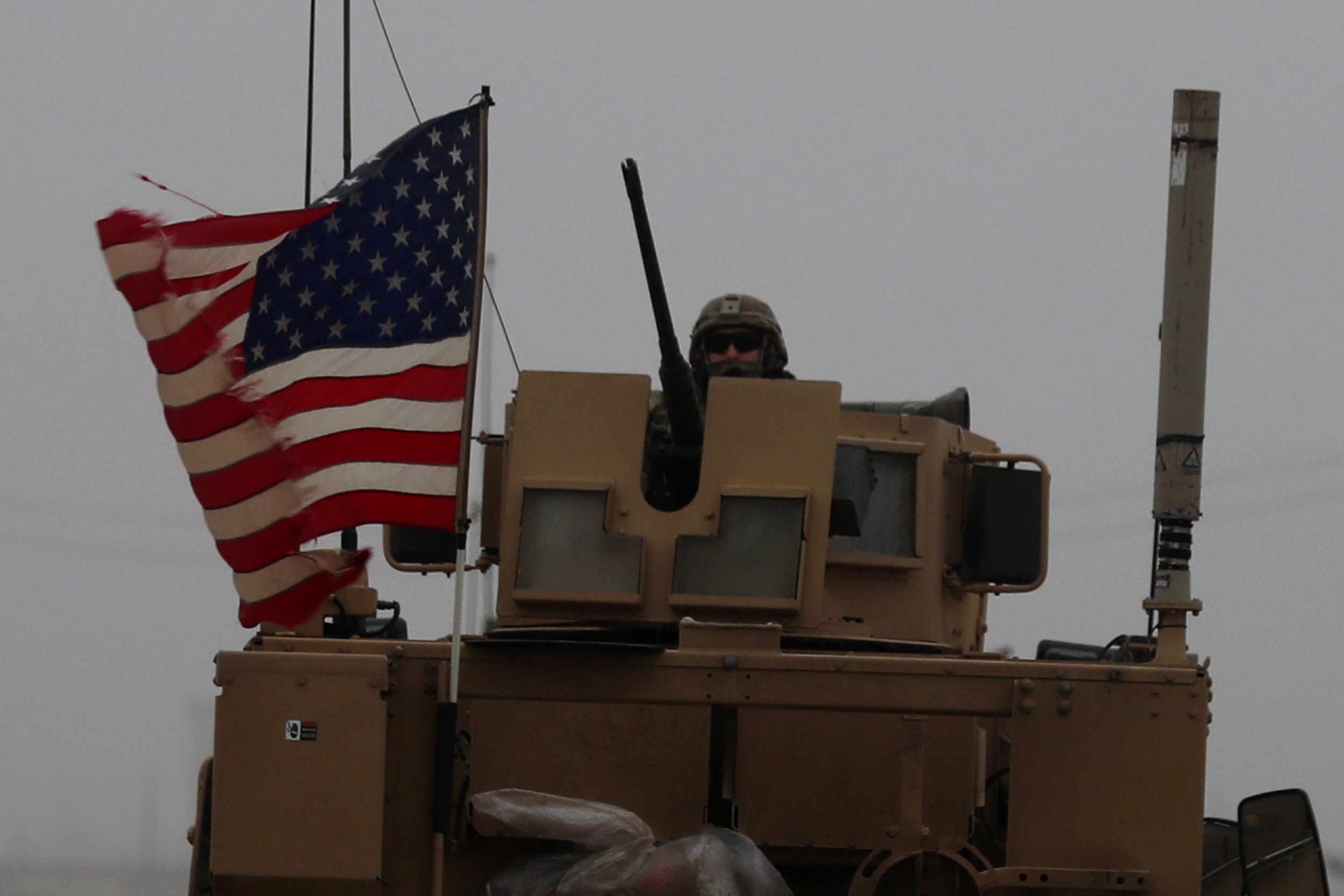 The United States was largely split over whether the country should be so involved in international affairs, with slightly more saying that Washington should focus on what's going on at home, according to a new survey.
The Pew Research Center published Tuesday the results of a poll conducted late last month among 1,503 adults in the U.S., showing that 49 percent felt the country "should pay less attention to problems overseas," while 44 percent thought it was "best for the future of our country to be active in world affairs." The figures followed an even 47–47 percent split on the question when last asked in July 2017, but years prior showed a much wider gap, except in 2005 when identical results to this year's were observed.
White respondents were most enthusiastic about the U.S. role abroad, with 49 percent supporting a more active role as opposed to 39 percent of Hispanics and 29 percent of African Americans. Individuals who had completed postgraduate or graduate education were also the only demographics with majorities in favor of a sizable U.S. presence in world affairs.
The question exposed a shifting partisan divide as well. Democrats, once opposed to the level of U.S. engagement around the world, have grown supportive, rising from 37 percent supporting it in 2005 to 51 percent this year. Republicans saw a reverse trend, dropping from 53 percent in 2005 to 37 percent who agreed that the amount of resources invested in global affairs was beneficial for the U.S.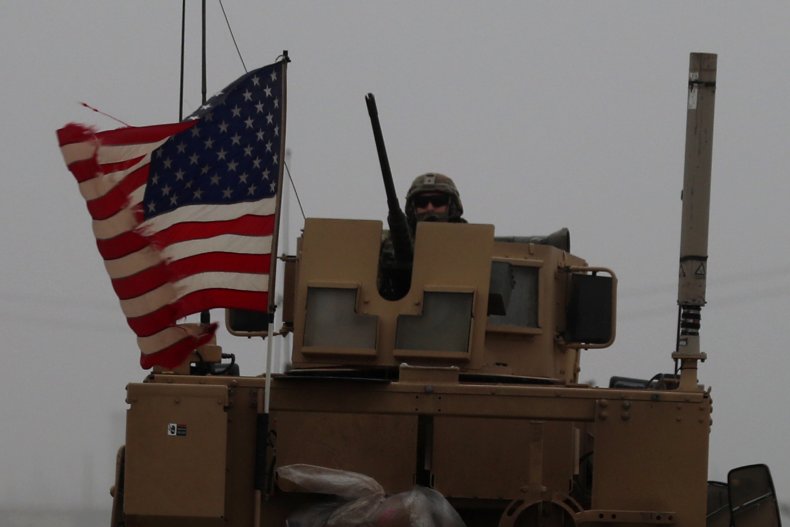 Tuesday's poll came two days before the 70th anniversary of the NATO military alliance, which helped to cement the U.S.'s newfound leadership in the West at the onset of the Cold War that immediately followed World War II. Fifty years later, this position has been challenged both by skeptics at home and competitors abroad.
President Donald Trump was among those who campaigned on a platform of "America first," seemingly supporting an end to costly defense pacts and intractable conflicts across the globe. While the Republican leader has struggled to come through with his promises to withdraw from Syria amid pushback in Washington, and has rescinded his description of NATO as "obsolete," Trump has continued to channel domestic fatigue regarding the current responsibilities, especially financial, of the world's sole superpower.
Still, the U.S. in general overwhelmingly supported NATO membership, with some 77 percent saying it was "good for the U.S." Both Democrats and Republicans had majorities in this category at 82 percent and 71 percent, respectively. A slimmer overall majority of 54 percent, however, felt Washington "should take into account the interests of its allies even if it means making compromises with them," with a much sharper political divide of 69 percent of Democrats and 35 percent of Republicans expressing this notion.
Since 2014, the U.S. has steadily grown convinced that "problems in the world would be even worse without U.S. involvement," rising from 53 percent in 2015 to 64 percent this year. Democrats have more or less remained consistent on this issue, fluctuating only by several points between 57 percent in 2014 and 56 percent in 2019, while Republicans have more or less increasingly believed this, rising from 54 percent in 2014 to 76 percent this year.
The U.S. devotes more money to its defense than the next 11 top spenders combined and is regularly ranked as the foremost military power in the world. At the same time, near-peer competitors Russia and China have set out to close the gap with new technologies such as hypersonic missiles that Trump sought to block with his ambitious 2019 Missile Defense Review, a document Moscow and Beijing accused of attempting to spark an "arms race."
Trump has summoned the Pentagon to address homegrown threats as well, deploying thousands of troops to the southern border with Mexico in an effort to intercept alleged "terrorist" and criminal gangs attempting to enter the country via a caravan of migrants fleeing violence and deteriorating conditions in Central America. Latin America, for decades a major center of Washington's involvement abroad as the U.S. sponsored efforts to combat left-wing forces, has again become a foreign policy priority under Trump with efforts to overthrow socialist Venezuelan President Nicolás Maduro, an ally of Russia and China.
U.S. Split Over Whether to Keep Getting Involved Around World, But More Say Focus On What's Happening Here | World