'U.S.A.' Spray-painted on Cars Outside California Home, Family Says It Was Over Mexican Flag Flying in Driveway
Police in California have said a family has blamed "U.S.A." graffiti spray-painted across their driveway and two cars on a negative reaction to the Mexican flag hanging over their garage.
ABC 30 reported the graffiti was discovered by the son of Jessica Silva after he left their family home at around 9:30 p.m., Friday, and returned to the property around an hour later.
While police say they have no leads as to who committed the act of vandalism, the family, which has lived in the city of Fowler California in Fresno County for 13 years, has said it was shocked by the incident.
In May 2018, the Department of Justice released statistics which showed hate crimes against Latinos and Hispanics had increased by more than 50 percent since 2016 across California. The report was the first of its kind released by the government department since the election of President Donald Trump.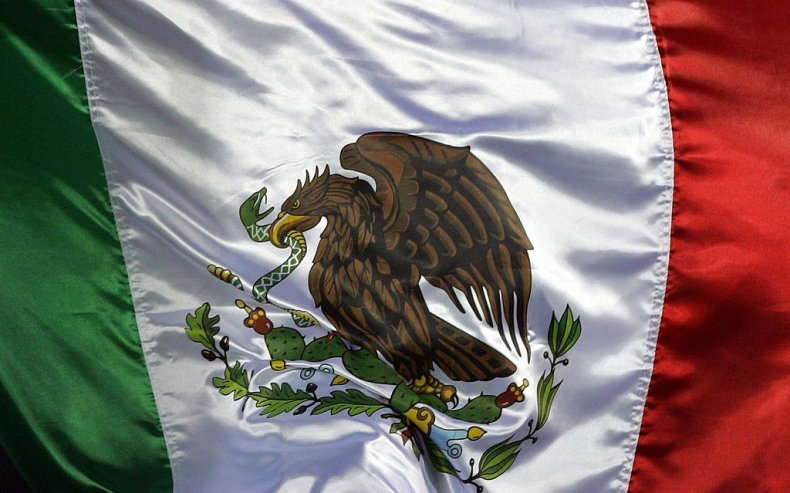 According to the Washington-based non-profit Center for Public Integrity, hate incidents targeting Latinos and immigrants range from name calling and intimidation to acts of violence such as assault, robbery and murder.
It is believed many hate crimes against the Latino community go under the radar because, as incidents increase, the group is less willing to approach law enforcement and report crimes. According to FBI figures cited by the Center for Public Integrity, 11 percent of hate crimes were anti-Latino crimes. However, numbers showed that the FBI was dramatically under-counting these crimes. Of 5,254 agencies providing statistics to the FBI in 2016, 88 percent reported zero hate crimes.
Latino and Hispanic groups have blamed the rise in hate crime against their community on anti-immigrant rhetoric from the current administration. Jesus Valenzuela, communications manager for the advocacy group Building Healthy Communities responded to the data on the rise in hate crime by telling KION he was not surprised.
"This is probably due to the fact that President Trump has been very vocal about his anti-immigrant policies and this idea that many Americans have that all Latinos are immigrants," Valenzuela said.
In April a video of an employee at a Shell gas station in San Jose California engaging in a xenophobic rant against a customer for speaking Spanish went viral. ABC7 reported that the incident began when the customer was greeted in Spanish by another attendant.
The ranting woman told the pair that they needed to speak in English because they were in America and Trump needed to hurry up and build the southern border wall. Grecya Moran, who was targeted by the woman, told the news channel she never thought she would be targeted by anti-Latino abuse.
"I was born here, raised here, and I never thought in a million years it was going to happen to me," Moran said. "I hear stories, I see videos but I never thought it was going to happen to me."