U.S. Spying on the World? Brazil Fights Back with New Satellite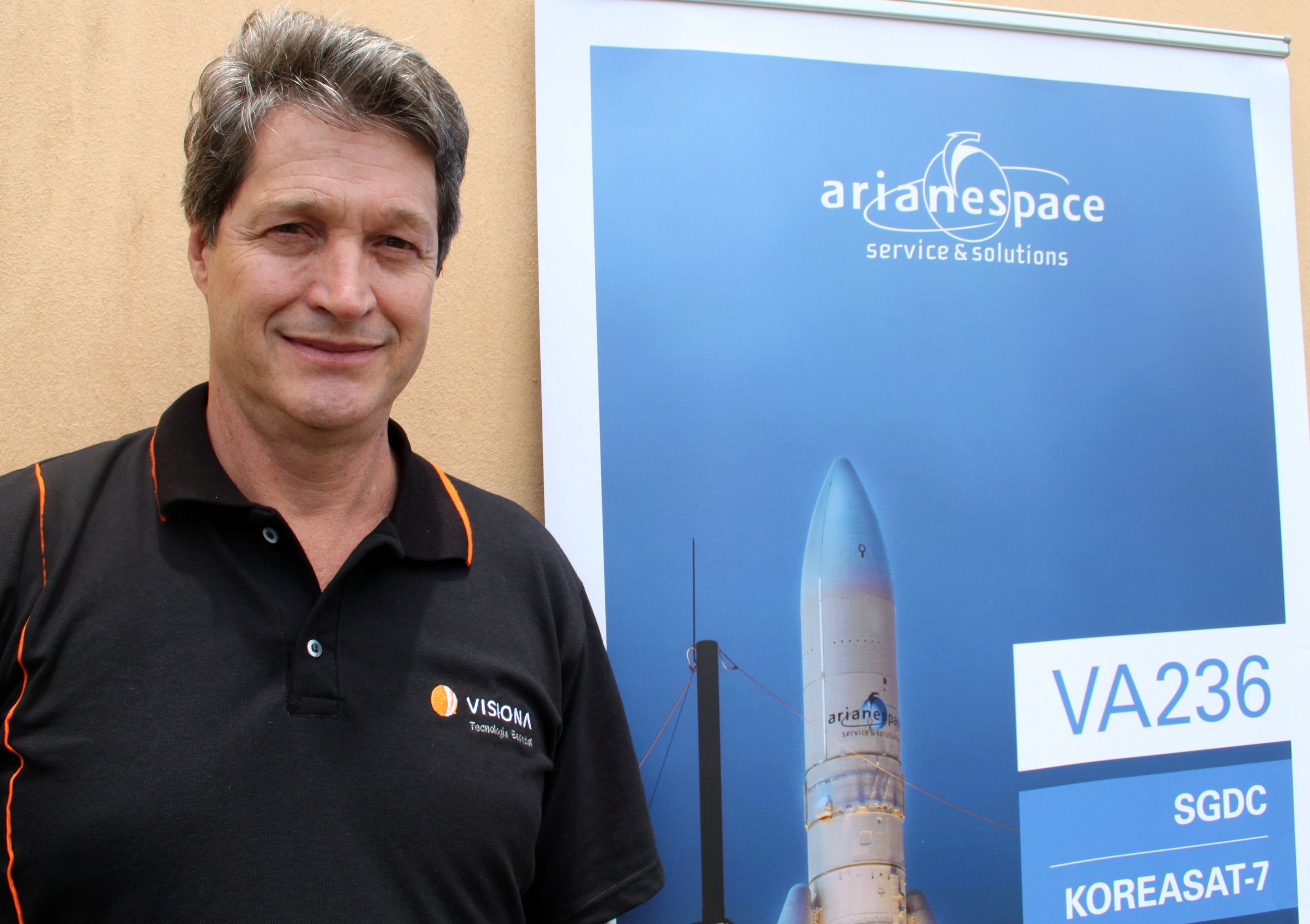 Brazil was scheduled to launch its first domestic defense and communications satellite Thursday as officials pledged to boost the country's space program and secure its information from foreign eavesdropping.
The roughly 6.4-ton Geostationary Satellite Defense and Strategic Communications Satellite was made in France and its launch, delayed from Tuesday, would signal the first such project led by Brazil's private sector. Brazil has never before sent its own satellite into space and has instead leased eight foreign satellites, according to ZDNet. The $420 million satellite was set to travel 22,000 miles from Earth in order to provide rural areas of the largest South American nation with broadband internet access. The event would also be a milestone in the nation's years-long initiative to protect itself from foreign spies such as the U.S.'s National Security Agency (NSA), which was revealed to have monitored the communications of former President Dilma Rousseff in 2013.
"We cannot guarantee Brazil's sovereignty as long as our defense communications are being carried by other countries' satellites," Brazilian Space Agency President Jose Raimundo Braga Coelho told Reuters. "Brazil is a gigantic country and we need Brazilian satellites watching over it."
The same year that Edward Snowden revealed the extent of the U.S.' electronic snooping at home and abroad, Visiona was formed. The 2013 joint venture between aerodynamics giant Embraer and state-run telecommunications operator Telebras became the main contractor of what would be Brazil's first local satellite. Construction took place under the auspices of French-Italian Thales Alenia Space and saw Brazilian government and industry personnel being trained at the company's facility in Cannes, France, according to Space News. The total cost of construction, insurance and launch from neighboring French Guiana was estimated at between $600 and $650 million dollars.
Visiona, headed by former Embraer defense and security chief Eduardo Bonini, has also begun planning for a future "micro-satellite" capable of being produced mostly in Brazil. Even with government assistance, however, the nation's worst recession ever has choked the stream of funding for the space program, leaving Visiona to shift its focus toward private contracts for other technologies including satellite image processing.