Which Starbucks Stores Are Closing? Full List of Locations Shutting Down
Starbucks has announced that it will be closing 16 different U.S. locations.
In an official announcement reported on Tuesday by the Los Angeles Times, the company stated, "After careful consideration, we are closing some stores in locations that have experienced a high volume of challenging incidents that make it unsafe to continue to operate, to open new locations with safer conditions."
Starbucks cited that the company is concerned over the safety of its employees, explaining that they have been affected by disruptive behavior by members of the public in certain locations, according to The Wall Street Journal.
Which Starbucks Stores Are Closing?
In total, 16 stores across several states will be closing:
Six in Los Angeles
One in Philadelphia
Two in Portland, Oregon
One in Washington, D.C.
Six in Seattle
All of these stores will be formally closed by the end of July.
Why Is Starbucks Closing Certain Stores?
The coffee giant listed its employees' personal safety as the main reason for this move.
Debbie Stroud and Denise Nelson, Starbucks' senior vice presidents, wrote a letter stating that employees are being affected by societal problems, including drug use and mental health issues.
In the letter, they stated that employees are "seeing firsthand the challenges facing our communities—personal safety, racism, lack of access to healthcare, a growing mental health crisis, rising drug use, and more. With stores in thousands of communities across the country, we know these challenges can, at times, play out within our stores too."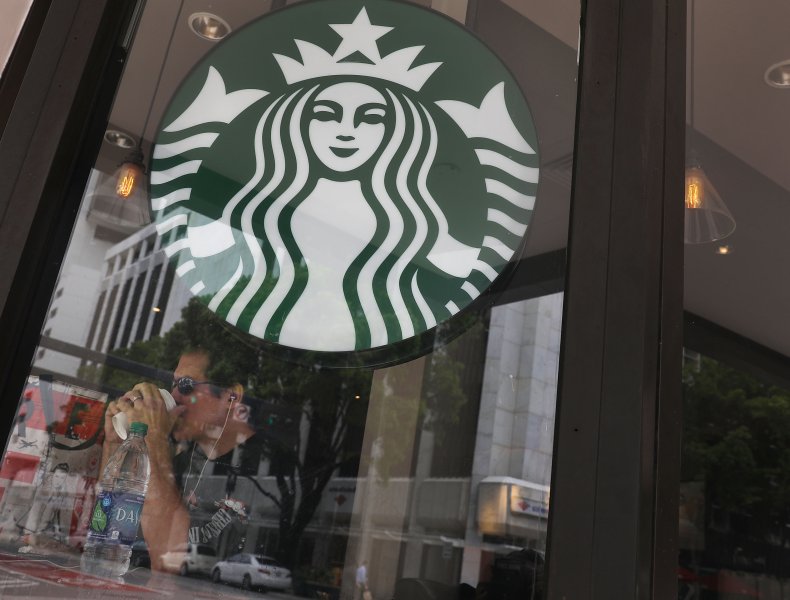 Stroud and Nelson further added that "we want you to know that creating a safe, welcoming, and kind third place is our top priority. Because simply put, we cannot serve as partners if we don't first feel safe at work."
The company is also considering closing restrooms to the public, which would reverse a policy enacted in 2018.
Howard Schultz, the CEO of Starbucks, wrote in an announcement how the move is part of "reinventing Starbucks" and that the company is focusing on "safety, welcoming and kindness for our stores."
Starbucks has faced backlash from some employees for this move, as they allegedly weren't consulted on the closure of these stores.
Mari Cosgrove, an employee at one of the Seattle stores that is shutting down, said to USA Today that the employees "think it is not fair that we were not allowed to be a part of this decision about our working conditions, nor for Starbucks to claim they could not provide a safe experience for our workplace."