U.S. State Department Appoints First Special Envoy for LGBT Rights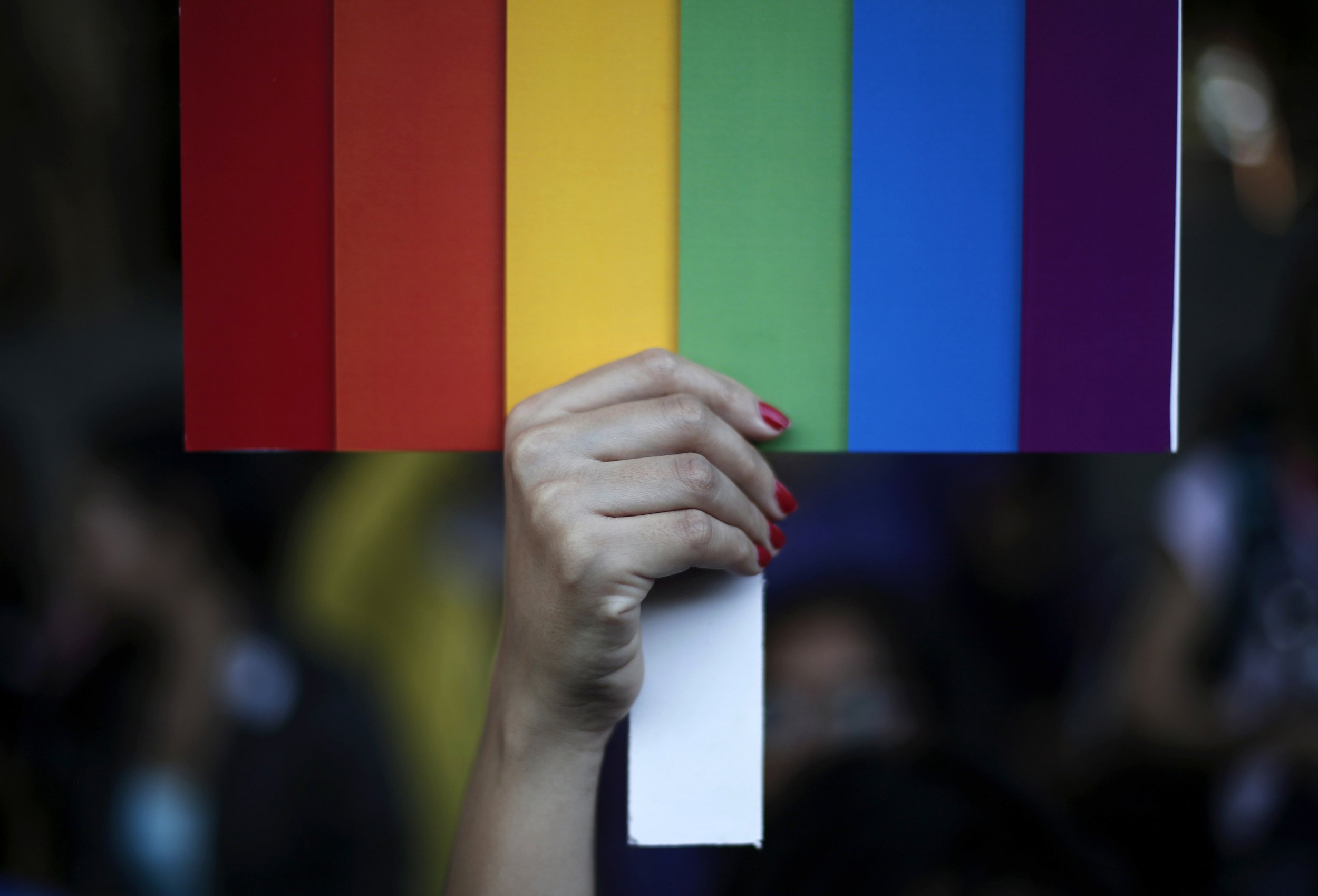 Secretary of State John Kerry announced Monday that Randy W. Berry would become the State Department's first-ever Special Envoy for the Human Rights of LGBT Persons.
"Defending and promoting the human rights of LGBT persons is at the core of our commitment to advancing human rights globally—the heart and conscience of our diplomacy," Kerry said in a press statement released Monday. "I'm confident that Randy's leadership as our new Special Envoy will significantly advance efforts underway to move towards a world free from violence and discrimination against LGBT persons."
The State Department had announced the creation of this new senior-level position earlier this month, and said then that it was vetting candidates from within the department to appoint a current officer who is openly gay.
"The Secretary insisted the envoy be a career Foreign Service officer from inside the institution, someone who is part of the fabric of the institution, a diplomat by training," a State Department official wrote in an email to the Boston Globe at the time.
Berry most recently served as U.S. Consul General in Amsterdam in the Netherlands, and previously filled that role in Auckland, New Zealand. He joined the Foreign Service in 1993 and has served in countries where LGBT people face severe persecution, including Uganda where homosexuality is illegal. He also served in posts in Bangladesh, Egypt, South Africa and Washington, D.C., before becoming deputy chief of mission of the U.S. Embassy in Kathmandu, Nepal, and then consul general in Auckland and Amsterdam.
Several advocacy groups have praised the decision to create a senior-level role focused on LGBT rights.
"This is a welcome development and historic moment in the U.S. government's progress in promoting the dignity and equality of LGBT people around the world," Jessica Stern, executive director of the International Gay and Lesbian Human Rights Commission, said in a statement after the department confirmed it would appoint someone for the position.
The announcement from the State Department came just after Senator Edward J. Markey (D- Mass.) re-introduced a bill—originally introduced in June 2014—that would create a similar position for LGBT rights. Representative Alan S. Lowenthal (D-Calif.) sponsored an identical bill in the House.
"I welcome the State Department's action on my call to make defending LGBT rights a foreign policy priority," Markey said in a statement earlier this month. "This special envoy position at the State Department will be a global model for defending LGBT rights around the world. For the United States to hold true to our commitment to defend the human rights of all people around the world, we must stand with the LGBT community in their struggle for recognition and equality everywhere."
Human Rights Campaign, a U.S.-based organization that advocates for equal rights for lesbian, gay, bisexual and transgender Americans, applauded Berry's appointment Monday. "At a moment when many LGBT people around the world are facing persecution and daily violence, this unprecedented appointment shows a historic commitment to the principle that LGBT rights are human rights," HRC President Chad Griffin said in a post on the group's website.
The post reminded readers that circumstances in relation to LGBT rights vary widely around the world. In some countries, "LGBT people continue to suffer from discrimination, persecution and violence." For example, same-sex conduct is still criminalized in 76 countries, including Kenya, Uganda, India, Lebanon, Singapore and Jamaica. In 10 of these, it's punishable with the death penalty. Russia, Lithuania and Nigeria have enacted "so-called anti-LGBT 'propaganda' laws inhibit LGBT advocacy," HRC says.
The State Department announcement came just one day after the new Secretary of Defense Ashton Carter told troops in a question and answer session in Kandahar, Afghanistan that he was open to transgender soldiers serving in the military.
"I don't think anything but their suitability for service should preclude them," Carter said. "That's the important criteria. Are they going to be excellent service members?"
On Monday, the White House said it supported Carter's position. Spokesman Josh Earnest said that "the president agrees with the sentiment that all Americans that are qualified to serve should be able to serve."
Berry's appointment "sends a message that the United States will remain on the forefront of protecting the human rights of LGBT people around the world," HRC's Griffin says. "Nations that place LGBT people in the cross hairs of danger must know that the United States will not turn a blind eye."