U.S State Department Is Right to Suspect Russia's Secret Military Labs, Say Experts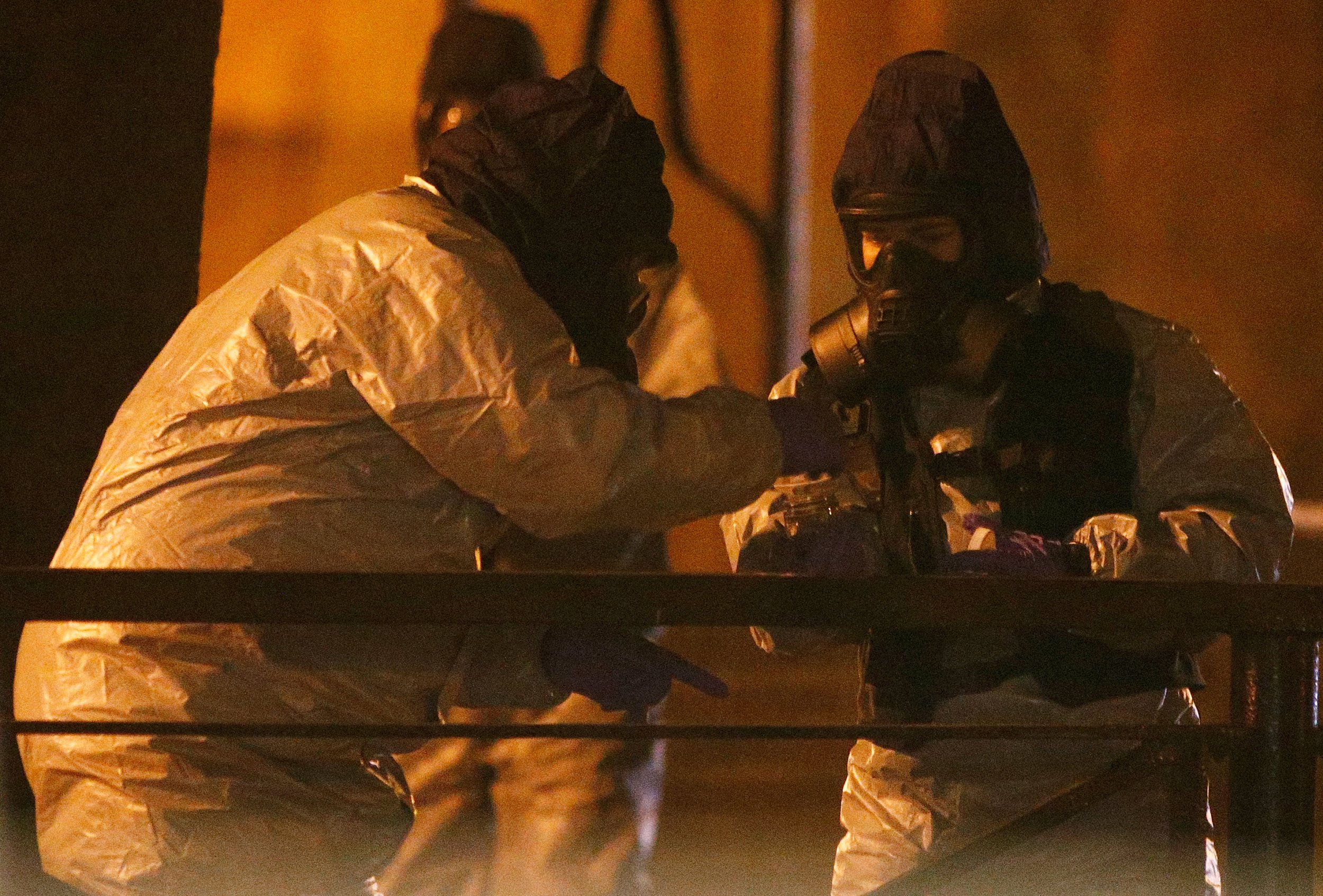 Russia has ramped up activity at its heavily guarded military and civilian laboratories that once produced biological and chemical weapons, researchers have said.
Russian documents and images obtained by biological weapons experts Raymond Zilinskas and Philippe Mauger point to a construction boom at more than two dozen institutes that had once been part of the Soviet Union's chemical weapons infrastructure, such as at sites in the cities of Yekaterinburg and Shikhany, by the Volga River where the nerve agent novichok was reportedly developed.
These documents appear to support concerns by the U.S. State Department that Russia was guilty of flouting arms treaties, The Washington Post reported.
The claims come as Moscow faces scrutiny over alleged involvement in the poisoning in the British town of Salisbury of Sergei Skripal and his daughter Yulia, who were exposed to the novichok.
In a newly released book, Biosecurity in Putin's Russia, Zilinskas and Mauger describe how Russia is increasing research into areas such as modified pathogens and nonlethal chemical weapons in programs that are not transparent manner.
"We noted the numerous high-level calls for the development of biotechnology-based weapons in Russia, without further specification," Zilinskas and Mauger write.
"When taken in conjunction with the [military's] apparent support for the development of 'genetic' weapons, these statements erode normative barriers toward biological weapons in Russia," the book says.
Former U.S. assistant secretary of state, Thomas Countryman, said that Washington's distrust of Moscow's chemical weapons program had grown over the past six years, in particular with the support Russia has given Bashar al-Assad.
"Moscow's full-throated defense of Syrian use of chemical weapons and, especially, its apparent use of chemical agents in targeted assassinations, only add to the concerns," Countryman said, according to The Washington Post.
Moscow says its research in government-run labs is for defensive purposes and is legal.
A statement by Vasily Nebenzya, Russia's United Nations ambassador, denied any involvement by the Kremlin in the nerve-agent attack of Skripal and said that it was the U.S. and the U.K., not Russia, that were undertaking illegal research to create "new toxic substances."
Meanwhile on Monday, Kremlin spokesman Dmitry Peskov said that the U.K. must prove Russia's involvement in the poisoning of former spy Skripal, following British foreign secretary Boris Johnson's statement that Moscow's denial was a "classic Russian strategy of trying to conceal the needle of truth in a haystack of lies and obfuscation."
Peskov said, "Sooner or later these unsubstantiated allegations will have to be answered for: either backed up with the appropriate evidence or apologized for."