U.S. States Deploy Troops to Mexican Border After Trump Orders Immigration Crackdown
The U.S. states of Texas and Arizona are deploying National Guard troops to the Mexican border after President Donald Trump called for enhanced border security.
Arizona Governor Doug Ducey said about 150 guard members would deploy next week, while the Texas National Guard's spokesman said that about 250 would be sent to the border within the next 72 hours.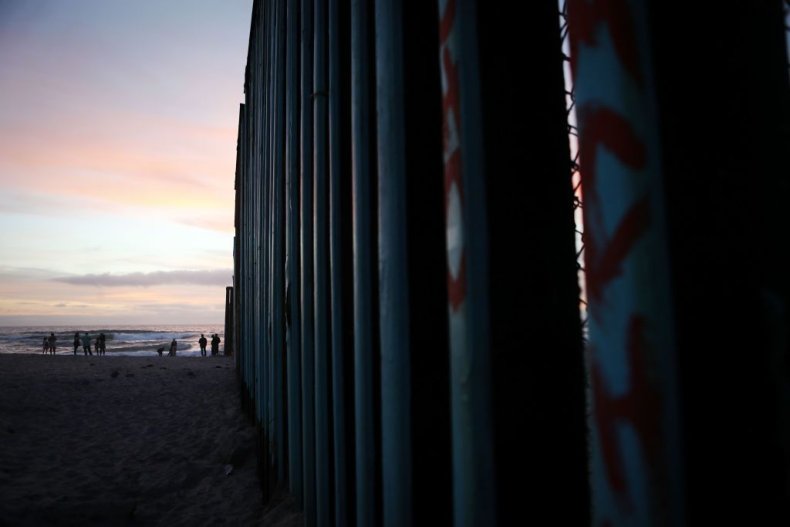 Trump has said he wants to send 4,000 troops to patrol the 1,954 miles long border to combat illegal immigration and drug trafficking until his wall has been built. Defence Secretary James Mattis has approved Pentagon budgeting for the deployment, reported the Associated Press.
The president's pledge to built a wall to prevent immigrants entering the U.S. illegally was one of his signature campaign policies, however plans have stalled in Congress. A recent spending bill only provided $1.6 billion for the wall, far short of its $25 billion estimated cost.
The states of New Mexico and California have also been asked to send troops to the border.
Both previous White House incumbents also ordered troops to be sent to increase border security, with President Barack Obama sending 1,200 in 2010. In 2006, President George W. Bush ordered 6,000 to the border under Operation Jump Start.
In both cases, the deployments lasted little over a year, with the troops sent by Obama assisting with surveillance and intelligence work, and those under Bush engaging mainly in road and fence repairs and ground surveillance.
The president also outlined plans to end so-called "arrest and release" policies Friday night as part of his immigration crackdown.
Under the new policy, arrested immigrants would be kept in custody while waiting to hear if they'll be deported instead of being released pending a decision.
The president has previously threatened to end the Nafta free trade deal unless Mexico does more to curb illegal immigration to the U.S. across its border.