U.S. Stocks Are Up While Yellen Warns of Global Economy Risks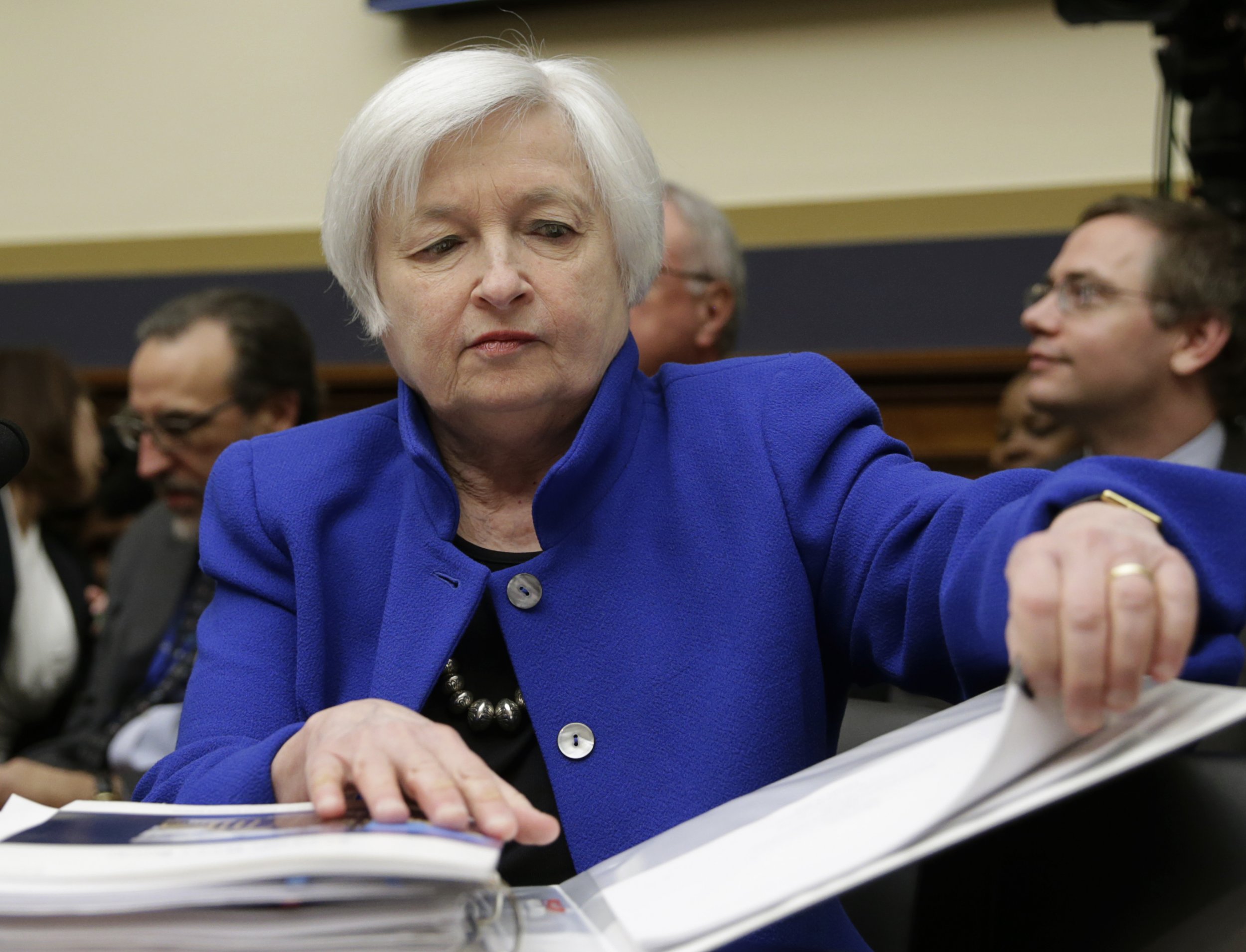 (Reuters) - U.S. stocks gained on Wednesday after Federal Reserve Chair Janet Yellen said conditions in the United States would allow for "gradual" rate hikes, and as technology stocks rebounded.
However, Yellen acknowledged that the weakness in the global economy could knock the U.S. economy off track from an otherwise solid course.
Fears of a China-led global economic slowdown, along with oil's steep slide since the Fed raised rates in December have dampened the market's expectations for a hike in coming months.
"I think if we step back and see what's going on in the markets now, it's entirely an event-driven market," said Katrina Lamb, head of investment strategy and research at MV Financial in Bethesda, Maryland.
"There's very little in the way of fundamentals or rationale. There's just a lot of reaction everyday to whatever news point (is released)," she said.
At 10:58 a.m. ET, the Dow Jones industrial average was up 59.68 points, or 0.37 percent, at 16,074.06.
The S&P 500 was up 13.87 points, or 0.75 percent, at 1,866.08 and the Nasdaq Composite index was up 54.36 points, or 1.27 percent, at 4,323.13.
Eight of the 10 major sectors were higher, led by a 1.65 percent rise in the health sector.
Tech stocks <.SPLRCT> were up 1.4 percent, set to snap a streak of three days of declines.
Facebook was up 3 percent, while Microsoft and Alphabet rose about 1.5 percent.
Disney dropped nearly 5 percent at $87.86 after reporting lower profit at its ESPN sports network. The stock, which hit its lowest since October 2014, dragged on the Dow.
Time Warner fell 4 percent to $60.75 after reporting as steeper-than-expected drop in revenue.
Akamai soared 23.6 percent to $48.91 after the online content distributor's revenue beat estimates.