U.S. Stocks Rebound Sharply After China Rate Cut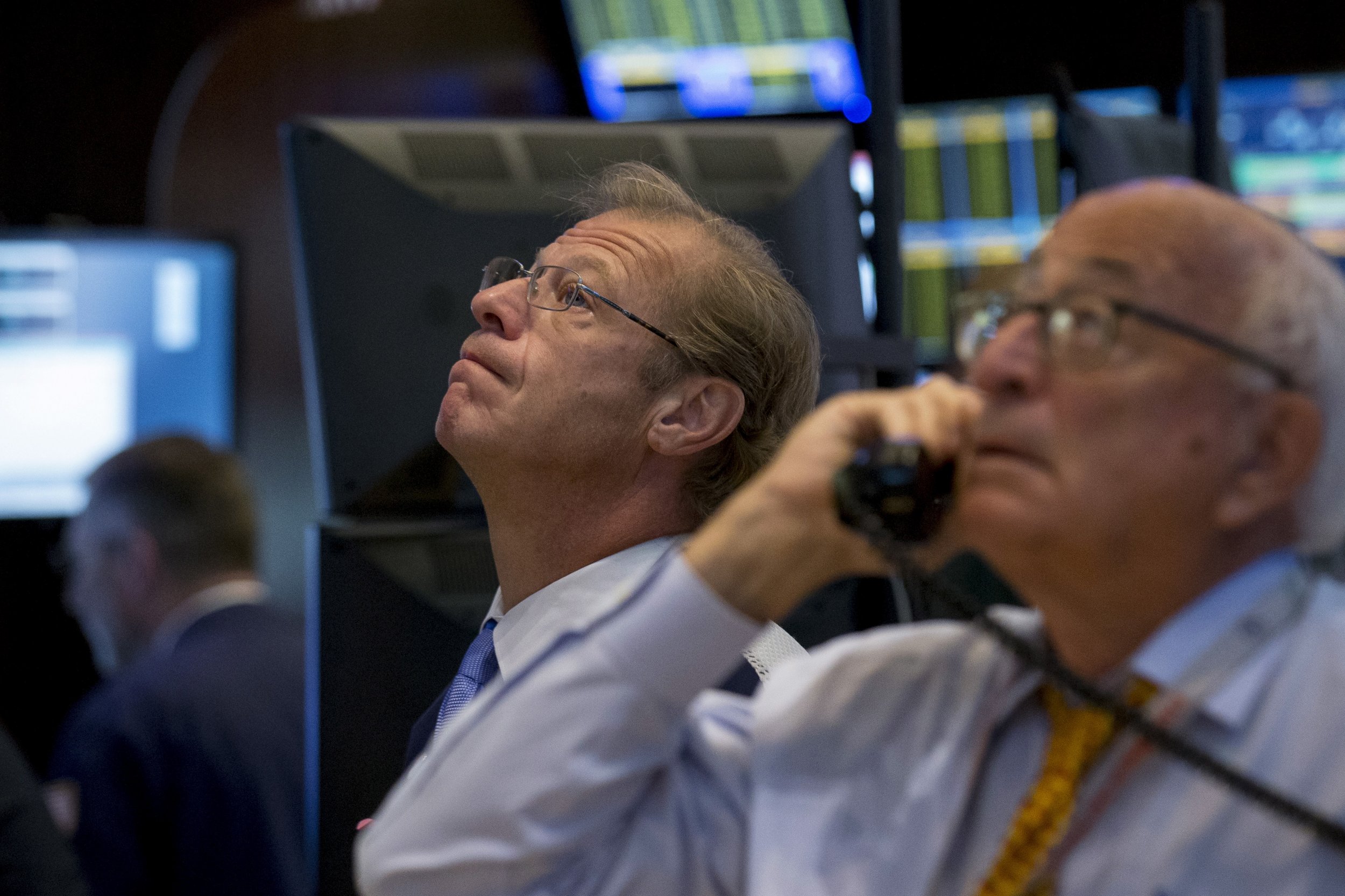 U.S. stocks rebounded sharply on Tuesday as investors sought out bargains a day after Wall Street turned in its worst performance in four years.
Markets also got a shot of good news with China's second interest rate cut in two months, but analysts stopped short of declaring that the worst was over.
"What we need to see to calm investors is positive economic data points out of China and only when we see that will the rallies be sustainable," said Xavier Smith, investment director at Centre Asset Management.
"Right now, it's pretty meaningless," he said of the interest rate cut.
All the three major Wall Street indexes were up more than 2 percent, with tech stocks and banks leading the way.
On Monday, the Dow Jones industrial average briefly slumped more than 1,000 points—its steepest intraday fall ever—and the S&P 500 recorded its worst day since 2011.
For the second consecutive day, the New York Stock Exchange invoked a rarely used rule in an effort to make it easier and faster to start trading at the opening in a volatile market.
"In the short term, the market was very oversold," said Adam Sarhan, chief executive of Sarhan Capital in New York.
"Global demand remains lackluster at best and while I expect the market to move mostly sideways, whatever action we are going to see today is going to be very sloppy."
The move by China's central bank came after Chinese stocks slumped 8 percent on Tuesday. They fell 8.5 percent on Monday amid growing concerns about slowing economic growth.
At 9:36 a.m. ET the Dow Jones industrial average was up 374.74 points, or 2.36 percent, at 16,246.09, with all 30 of its components in the black.
The S&P 500 was up 42.71 points, or 2.26 percent, at 1,935.92 and the Nasdaqcomposite was up 131.70 points, or 2.91 percent, at 4,657.95.
All 10 major S&P sectors were higher with the technology index's 2.87 percent rise leading the advancers.
Apple's shares jumped 5.1 percent to $108.43, giving the biggest boost to theNasdaq. The stock slumped as much as 13 percent on Monday, before ending down 2.5 percent.
All big U.S. banks were higher, with Bank of America up 4.8 percent at $16.03.
The dollar, which fell to a 7-month low against a basket of currencies on Monday, was up about 1 percent.
Oil prices were up about 3 percent, bouncing back from heavy losses on Tuesday, but U.S. crude still remained below $40 per barrel.
Data released on Tuesday showed U.S. single-family home prices rose slightly faster in June from a year ago, suggesting resilience in the housing sector.
Investors will also be keeping an eye on the Conference Board's U.S. consumer confidence index, due at 10 a.m. ET, which is expected to have risen to 93.4 in August from 90.9 last month.
Disney was up 3.8 percent at $98.99.
Best Buy jumped 16.1 percent to $33.97 after the owner of the biggest U.S. electronics chain reported an unexpected increase in quarterly sales.