Civilian Deaths Top 188 in U.S.-Led Operation Against ISIS in Iraq and Syria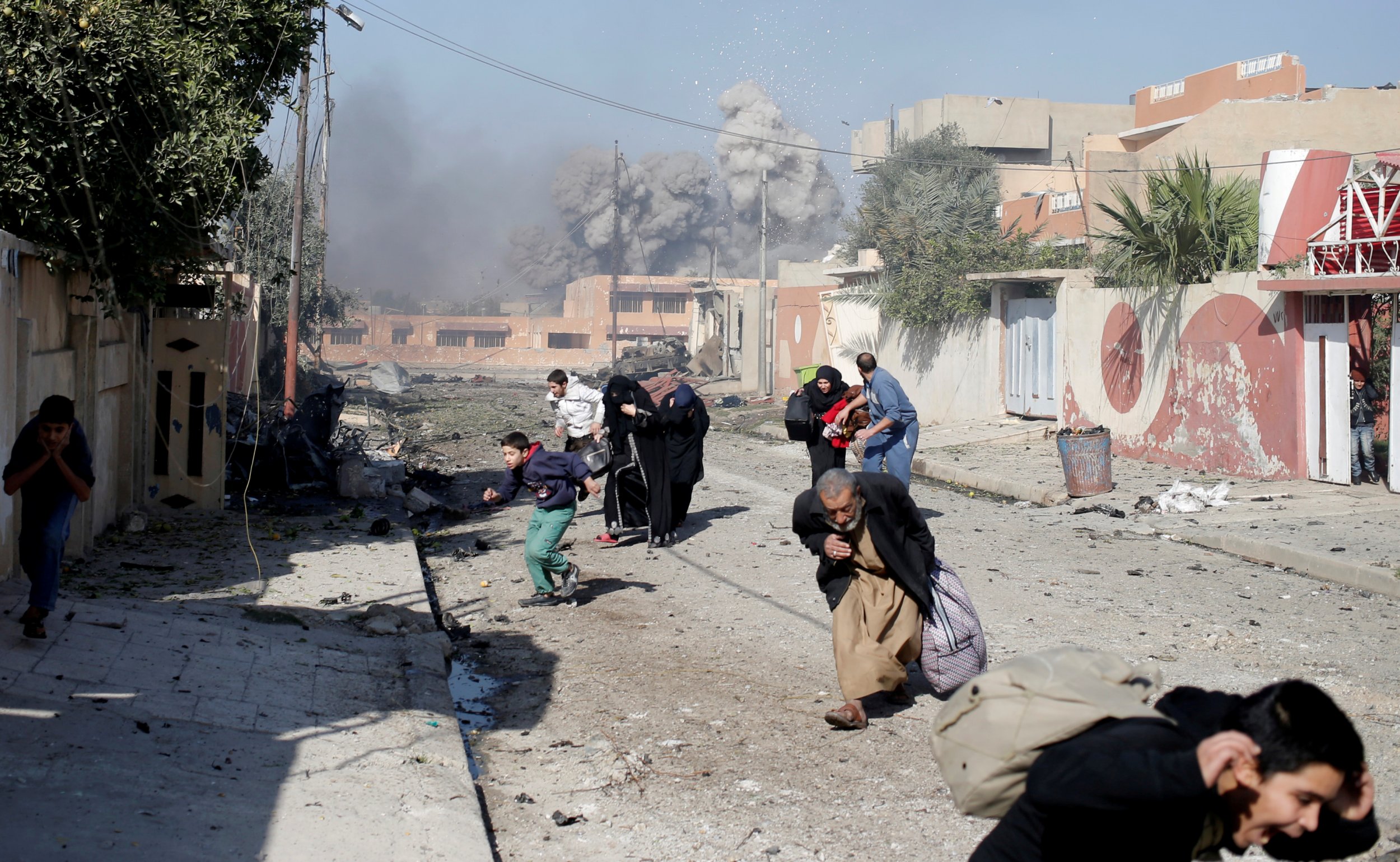 At least 188 civilians have been killed in U.S.-led strikes against Islamic State targets in Iraq and Syria since the operation began in 2014, the U.S. military said in a statement on Monday.
The Combined Joint Task Force, in its monthly assessment of civilian casualties from the U.S. coalition's operations against the militant group, said it was still assessing five reports of unintentional deaths from four strikes in 2016 and one from 2015.
The military's overall estimate was far below those of other outside groups, such as Air Wars, which monitors civilian deaths from international air strikes in the region. The group has estimated about 2,100 civilians have been killed in Iraq and Syria since the coalition's campaign started.
U.S. military officials expressed regret for the deaths.
"Although the Coalition takes extraordinary efforts to strike military targets in a manner that minimizes the risk of civilian casualties, in some incidents casualties are unavoidable," the task force said in a statement.
The coalition said it had received 16 new reports of possible civilian deaths in November 2016. Among those, five reports were deemed credible and had led to 15 unintended civilian deaths, it said.
In addition to the five reports still being assessed, officials said they are investigating a Dec. 29 strike on a van of Islamic State fighters that was hit in what officials later determined to be a hospital parking lot.
The United States and its coalition partners had conducted 17,005 strikes against Islamic State as of Dec. 30, with 10,738 in Iraq and 6,267 in Syria, according to U.S. military data.
The operation against Islamic State in Iraq and Syria has cost $10 billion since 2014, the data showed.