Video: U.S. Navy Submarine Crashes Through Arctic Ice
A newly released video shows a submarine breaking through Arctic ice, outlining not only what's happening outside, but on the inside of the USS Hartford, too.
This type of operation has been going on for more than 70 years, but with each new exercise, the U.S. Navy learns more about polar expeditions. The latest operation, seen in the video above, was part of Ice Exercise (ICEX) 2018.
"With every ICEX we are able to build upon our existing experience and continue to learn the best way to operate in this unique and harsh environment," Rear Admiral James Pitts, commander of the Undersea Warfighting Development Center, said in a statement. "We are constantly testing new tactics, techniques and procedures (TTP) under the ice, and this exercise allows us to do so on a larger scale and alongside our U.K., joint and academic partners."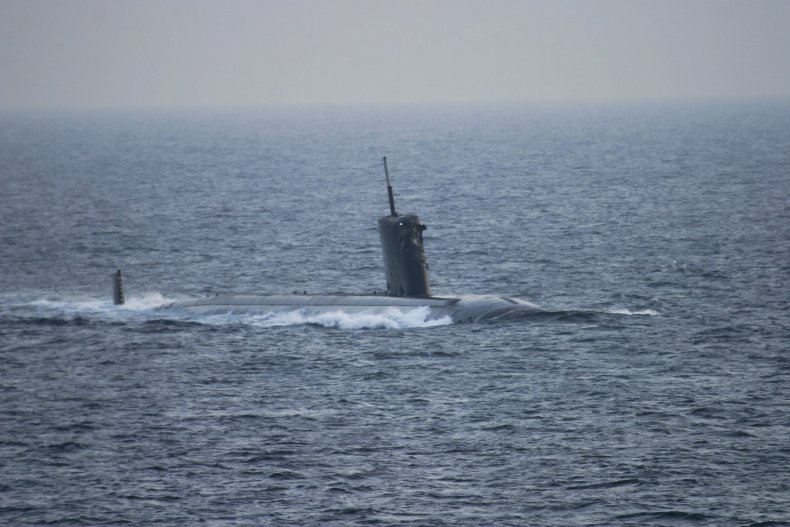 The biennial exercise is not quite as easy as the crew makes it look and they can't just plunge through ice anywhere they'd like. A long-list of steps must first be completed to ensure there's a suitable location to smash through the dense ice. First and foremost, open water must be located, which the National Ice Center assists with by using its Fractures, Leads, and Polynyas (FLAP) tool.
However, if there's no open water, the submarine can attempt to go through ice.
"U.S. Navy submarines use systems such as sidescan sonar, conductivity, temperature and pressure detectors, and a Submarine Remote Video System to help select the best location for a submarine to surface through ice," Commander Tommy Crosby told Popular Mechanics.
Typically it can go through nine feet of ice maximum, Popular Mechanics reports, but the ice in the latest video is much thinner than that.