U.S. Supreme Court Rejects Arkansas Request to Begin Executions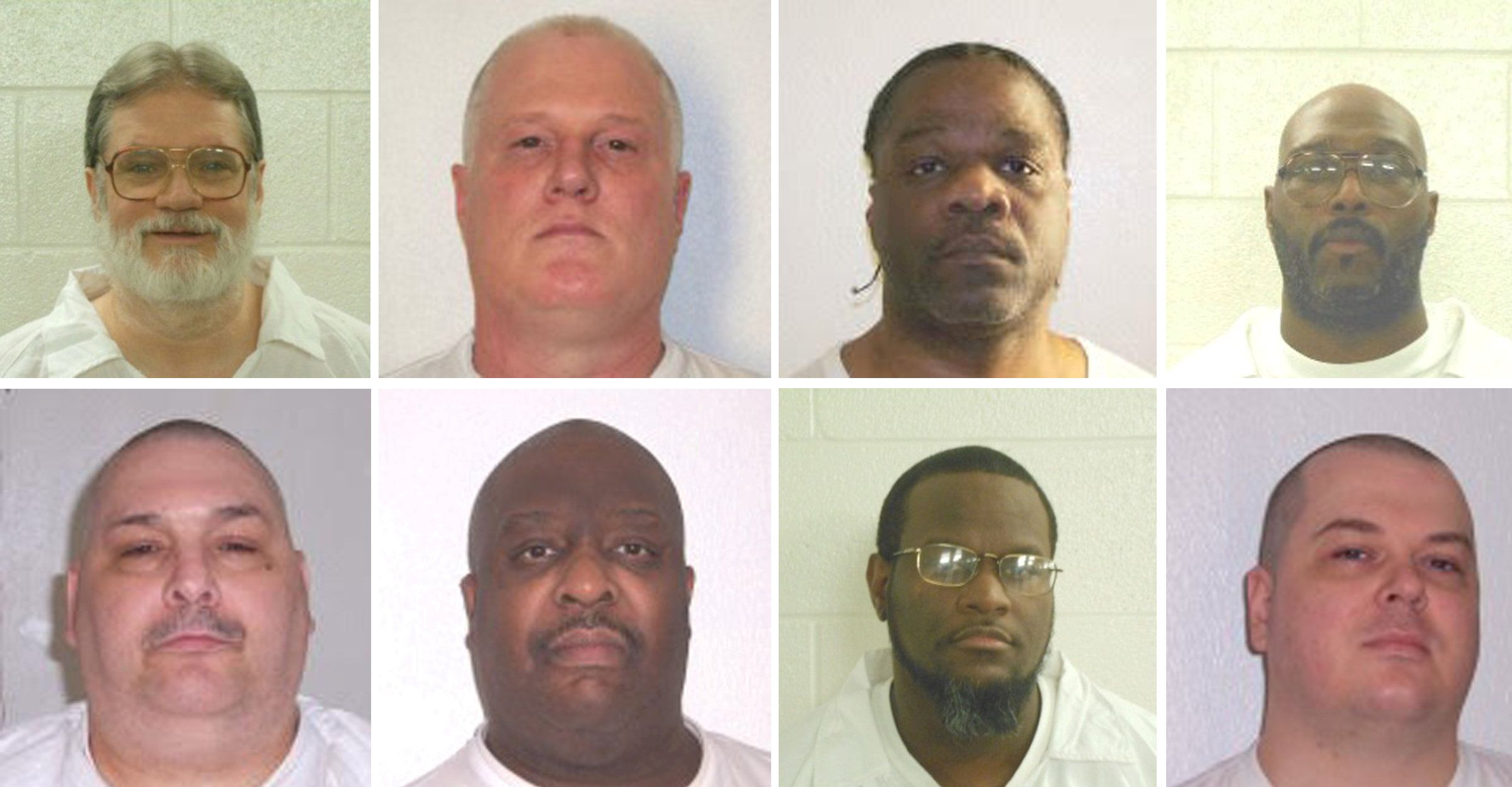 Arkansas' attorney general and governor are vowing to pursue a series of executions scheduled over the next two weeks even after the state's Supreme Court halted the first two lethal injections hours before they were to take place.
Attorney General Leslie Rutledge said she will continue to seek justice for the families of victims and pursue two executions scheduled for Thursday, a pair set for April 24 and one planned for April 27.
"I will continue to respond to any and all legal challenges brought by the prisoners," she said in a statement late on Monday. "The families have waited far too long to see justice, and I will continue to make that a priority."
Rutledge's statement came moments after the U.S. Supreme Court denied her request to vacate a stay issued by the Arkansas Supreme Court on the execution that was scheduled on Monday for Don Davis, sentenced to die for the 1990 slaying of Jane Daniel, 62, during a home burglary.
The legal fight in Arkansas, which last put someone to death 12 years ago, came after the number of U.S. executions fell to a quarter-century low in 2016. Capital punishment in several states was stymied by problems with lethal-injection drugs and legal questions over their protocols.
Davis and fellow inmate Bruce Ward, both of whom have spent more than 20 years on death row, were scheduled to die on Monday night before the Arkansas Supreme Court, in a 4-3 decision, stayed the executions after their lawyers raised questions about their mental competency.
Rutledge's office declined to challenge the stay ordered for Ward.
"While this has been an exhausting day for all involved, tomorrow we will continue to fight back on last minute appeals and efforts to block justice for the victims' families," said Governor Asa Hutchinson in a statement.
In a separate ruling on Monday, the 8th U.S. Circuit Court of Appeals in St. Louis overruled a lower court decision that had blocked the state's original plan to put eight inmates to death.
On April 6, U.S. District Judge J.P. Marshall halted one of the executions, saying the expedited schedule did not allow proper time for considering clemency for inmate Jason McGehee, who is one of the inmates set to die on April 27.
Critics have contended that Arkansas' rush to the death chamber was reckless. The state has said it had to act quickly because one of the drugs in its difficult-to-obtain lethal injection mix, the valium-like sedative midazolam, expires at the end of April.
Attorneys for the eight were likely to appeal the federal appeals court ruling to the U.S. Supreme Court. They filed a separate petition for stays on Monday with the U.S. Supreme Court over a procedural matter.
The state also argued that U.S. District Judge Kristine Baker abused her discretion on Saturday when she ruled about potential harm from midazolam.
The drug has been used in flawed executions in Oklahoma and Arizona. Critics contend it does not put a person in a deep enough state of unconsciousness and should not be used in executions.
In 2014, Oklahoma was the last state to try carrying out two executions on the same night, an effort that went awry. Texas conducted the last successful dual executions in the United States in 2000.