War in Syria: U.S. Targets 271 Scientists in One of 'Largest Sanctions Ever' After Chemical Attack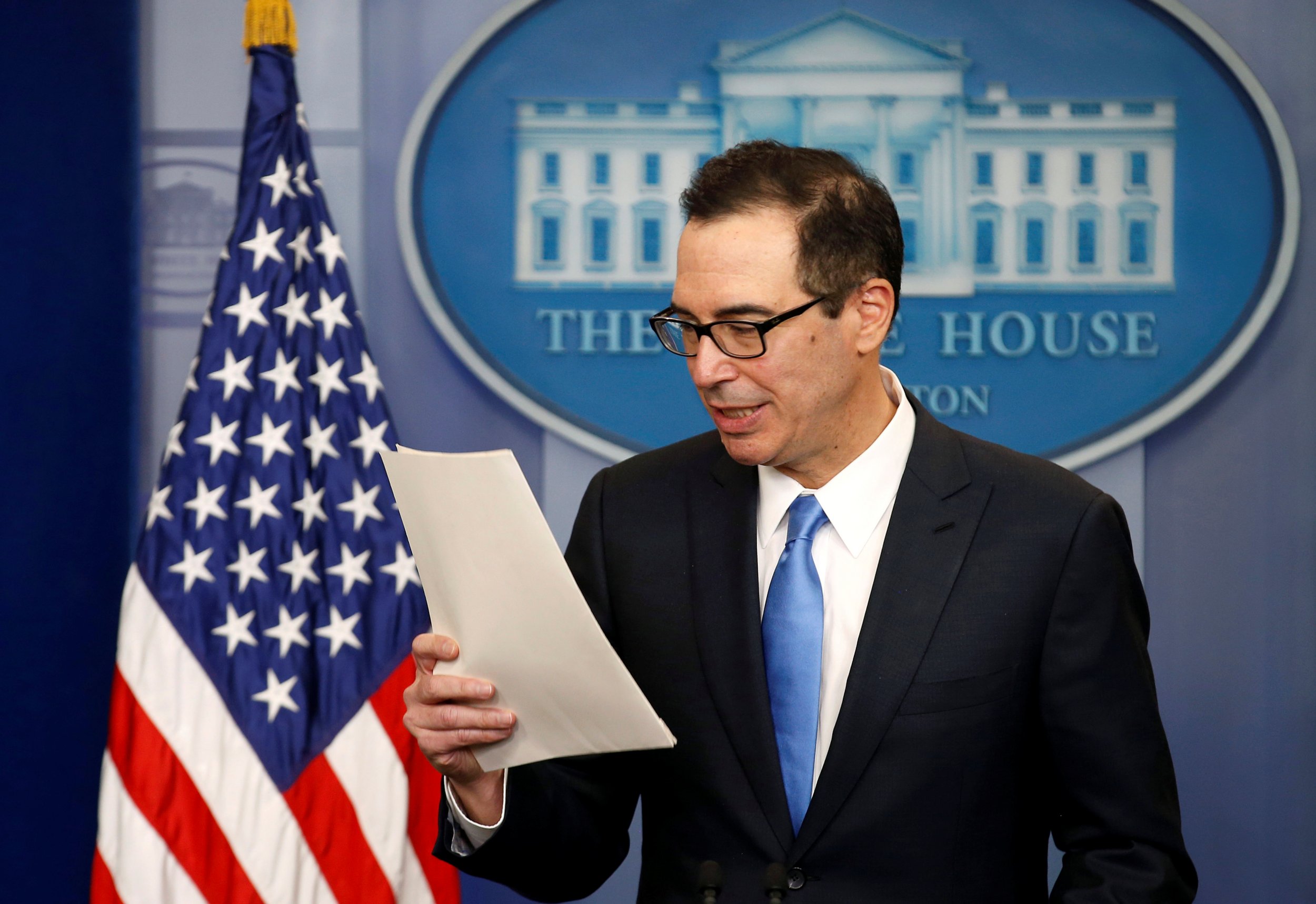 The U.S. announced Monday sweeping sanctions against Syrian scientists weeks after blaming the Syrian government for an alleged chemical weapons attack on rebel-held territory.
In a press statement, the Department of the Treasury's Office of Foreign Assets Control said it was adding 271 employees of Syria's Scientific Studies and Research Center, a government agency also known by its French acronym, CERS, and tasked with scientific research and development, to a list of sanctioned individuals because of their potential role in what Washington has designated a sarin gas attack against civilians that killed dozens in the northwestern province of Idlib. While the Office of Foreign Assets Control targeted some of the scientists in "one of the largest sanctions actions in its history" for allegedly contributing directly to Syria's chemical weapons development, others were singled out for their "expertise in chemistry and related disciplines," the statement said.
Related: Report Sees ISIS Benefitting from Assad's Downfall
"These sweeping sanctions target the scientific support center for Syrian dictator Bashar al-Assad's horrific chemical weapons attack on innocent civilian men, women, and children. The United States is sending a strong message with this action that we will hold the entire Assad regime accountable for these blatant human rights violations in order to deter the spread of these types of barbaric chemical weapons," Treasury Secretary Steven T. Mnuchin said Monday at a White House press briefing. "We take Syria's disregard for innocent human life very seriously, and will relentlessly pursue and shut down the financial networks of all individuals involved with the production of chemical weapons used to commit these atrocities."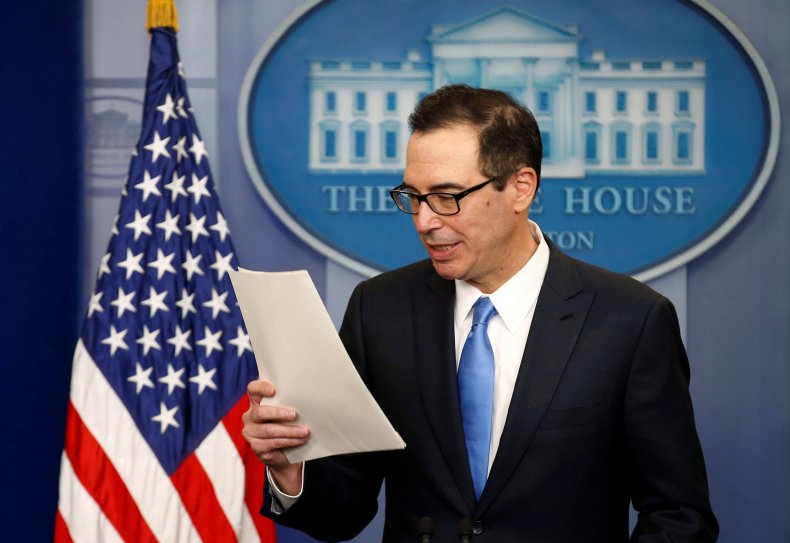 Syrian President Bashar al-Assad and his Russian ally President Vladimir Putin have denied Damascus' responsibility for the apparent chemical attack in the Idlib neighborhood of Khan Sheikhoun. They have instead blamed the Syrian insurgent groups that control the region and have attempted to overthrow Assad since the nation's conflict began in 2011. The U.N.'s Office for the Prohibition of Chemical Weapons has an opened an investigation into the event. The U.S. responded less than 72 hours after the suspected chemical attack by launching 59 Tomahawk cruise missiles at an airbase belonging to the Syrian military, inflicting minor casualties. It marked the first deliberate aggression against Assad's forces throughout the six-year Syrian civil war.
The Treasury's addition of 271 Syrian scientists to the sanctions list followed a decision made during the last days of former President Barack Obama's administration in January to sanction 18 Syrian government individuals, described as "senior regime officials" and top Syrian military figures. Trump was once a vocal critic of Obama's attempts to undermine Assad's government, which is currently battling both Syrian rebel organizations and the Islamic State group (ISIS). Since the alleged chemical attack, however, Trump's administration has suggested it may take further action against Assad, while maintaining that defeating ISIS was the priority of the U.S. mission in Syria.
The stated goal of Syria's Scientific Studies and Research Center "is to advance and coordinate scientific activities in Syria," however, Western analysts have accused it of being a front for manufacturing weapons of mass destruction, according to a 2013 report by Nuclear Threat Initiative, a nonprofit that opposes the proliferation of nuclear, chemical and biological weapons. U.S. citizens have prohibited from doing business with Syria's Scientific Studies and Research Center since a 2005 executive order by former President George W. Bush.