U.S. Tech Companies Partner With U.N. for Syrian Refugee Relief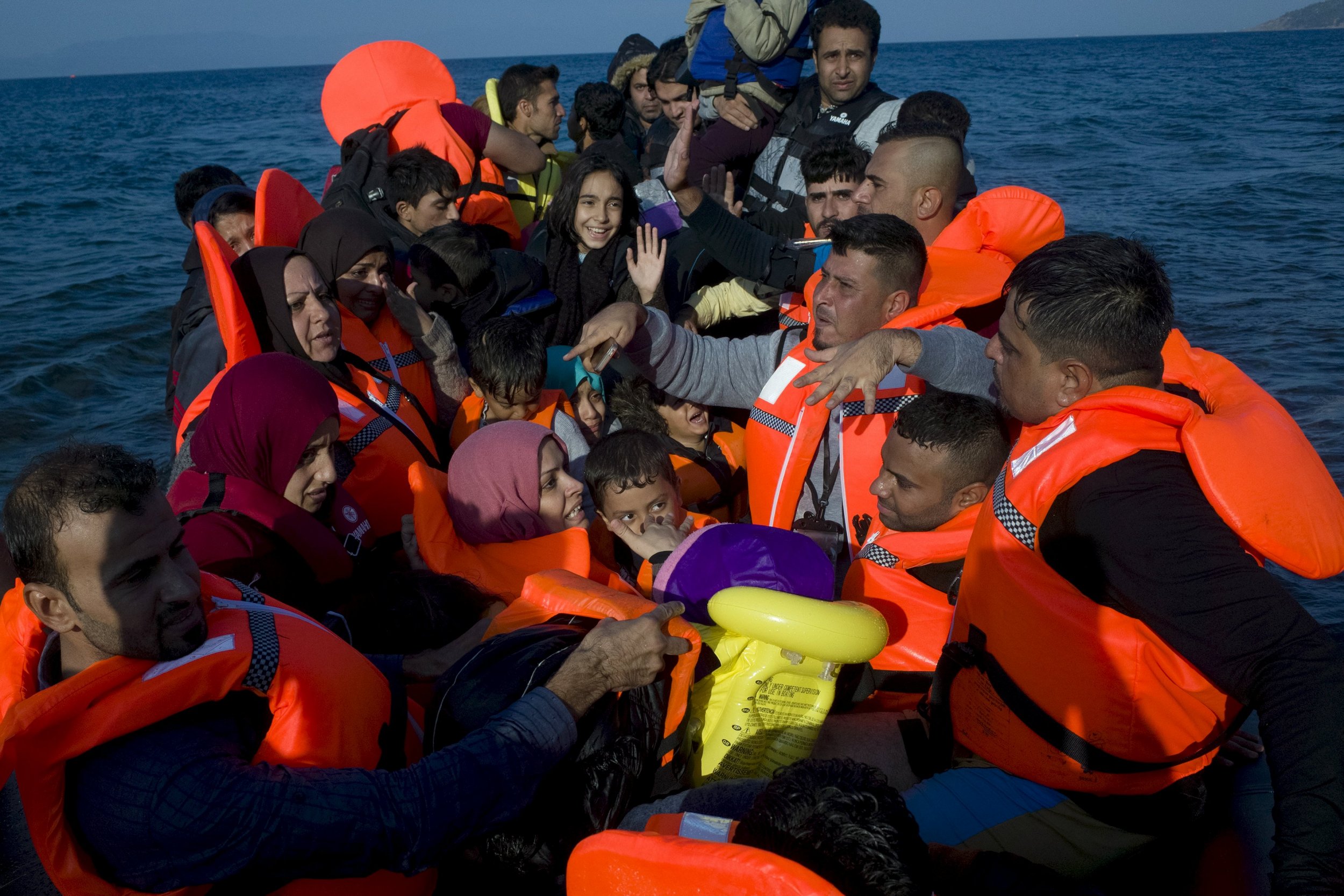 Three U.S. tech companies—Airbnb, Instacart and Kickstarter—launched campaigns with United Nations refugee agency (UNHCR) on Tuesday in the latest push to encourage the private sector to help the Syrian refugee crisis.
The campaigns, which are supported by the U.S. government, are unique to the specialty of each company and will combine public education with donations. Anne-Marie Grey, executive director of the U.S. Association for UNHCR, the U.S. arm of the international agency, says that while public donations will play a role in the campaigns, raising awareness about the crisis is just as important. Shortly before his speech at the U.N. General Assembly last Monday, President Barack Obama launched aidrefugees.gov which provides the public with a list of organizations they can donate to, and urged technology companies to respond to the crisis.
"The reason we have this issue is because there's been such a dire lack of funding in the countries that are either hosting these refugees or where the bulk of these refugees have come from," Grey says.
The 2015 UNHCR appeal for the Syrian refugee crisis aimed to raise $4.5 billion, but has so far raised only 41 percent of the total, leaving a gap of more than $2.6 billion. While she didn't give a specific number, Grey hopes the funding from the three new campaigns will reach seven figures.
For its role in the campaign, Airbnb will provide "free, welcoming and warm housing" until January to staff from the International Rescue Committee (IRC) and Mercy Corps, humanitarian organizations who are working with refugees transiting between Greece, Serbia and Macedonia, the company said. Airbnb has also set up a donations page that will see the company match up to $200,000 in donations. Airbnb will also provide travel coupons for relief workers.
Kickstarter, the crowd-funding project website, has created a seven-day fundraising campaign with proceeds going to UNHCR. The Kickstarter page, launched Tuesday, does not have the typical funding goal Kickstarter projects usually list and has a different design to distinguish it from regular campaigns, according to the company's CEO, Yancey Strickler.
Strickler said the White House reached out to him two weeks ago to see if the company wanted to "do something unprecedented" for the Syrian refugee crisis. "Our community and product have always been focused on creative works, but considering the scale of the crisis and considering it was the White House asking, we said yes," Strickler told Newsweek.
Instacart, the grocery delivery service, is giving its customers the option to donate food rations to refugees families during their transaction.Instacart is expected to participate for between one and three weeks, says Grey.
"Our hope today is that we can help make it incredibly easy for Americans to contribute what they can to aid in this growing crisis," the company said on its website.
The Syrian civil war, which entered its fifth year in March, has seen more than four million refugees flee the country and has left millions injured and displaced. At least half a million people have reached Europe's shores this year after crossing the Mediterranean Sea from the Middle East and Africa. In addition to funding the response to the Syrian crisis, some donations from the campaigns will go towards helping refugees from Eritrea and Somalia, thousands of whom have also entered Europe this year, says Grey.
Public funding through the three companies will help UNHCR meet the needs of Syrian, Iraqi and Afghan refugees living in refugee camps and urban areas in the Middle East, as well as Greece, Italy and other European countries they are traveling through in order to reach northern Europe, says Grey. Donations will also fund the cost of registration and protection work for UNHCR.
Last week, Facebook CEO Mark Zuckerberg announced his ambitious goal to connect refugee camps to the Internet. Despite a persistent lack of funding, Grey welcomes the increased interest from technology companies in helping with the refugee crisis. Twitter and Starbucks have also encouraged their customers and users to donate towards the crisis, according to the White House.
"Suddenly we are seeing unprecedented interest in our work, refugee work, amongst the private sector in the U.S., by corporations and individuals," she said. "I think it's extremely exciting that technology companies can bring their core assets—innovation, social media platforms, new people."
Grey says USA for UNHCR is encouraging the government to take in more Syrian refugees, but that it comes "not from a shaming perspective, but to celebrate that America has always stood up and been a country of refuge." Last month, the White House announced the U.S. will accept 10,000 Syrian refugees in 2016, a slight increase in the previous estimate of between 5,000 and 8,000.
Sheltering refugees is "our history," Grey says.