U.S. Tells Embassy Staff to Leave Afghanistan Unless Job Needs Them to Physically Remain in Kabul
The U.S. State Department said it ordered embassy staff in Kabul, Afghanistan, to leave the country unless their jobs require them to physically remain there in an updated Afghanistan travel advisory on its website.
The Tuesday order came as the U.S. is preparing for a full troop withdrawal of Afghanistan by September 11 under President Joe Biden's decision and also added that U.S. citizens who wish to leave Afghanistan should "leave as soon as possible on available commercial flights."
"U.S. Embassy personnel are restricted from traveling to all locations in Kabul except the U.S. Embassy and other U.S. government facilities unless there is a compelling U.S. government interest in permitting such travel that outweighs the risk," the State Department's travel advisory update said. "Additional security measures are needed for any U.S. government employee travel and movement through Afghanistan."
"The U.S. Embassy's ability to provide routine and emergency services to U.S. citizens in Afghanistan is severely limited, particularly outside of Kabul. Evacuation options from Afghanistan are extremely limited due to the lack of infrastructure, geographic constraints, and the volatile security situation," the notice added.
The orders did not specify how many embassy staffers in Kabul had to leave. Typically, these commands apply to non-essential personnel, according to the Associated Press.
The State Department advises against traveling to Afghanistan due to "COVID-19, crime, terrorism, civil unrest, kidnapping, and armed conflict."
As Monday, the World Health Organization (WHO) has recorded 59,225 confirmed cases of COVID-19 in Afghanistan since January 3, with 2,598 deaths.
For more reporting from the Associated Press, see below: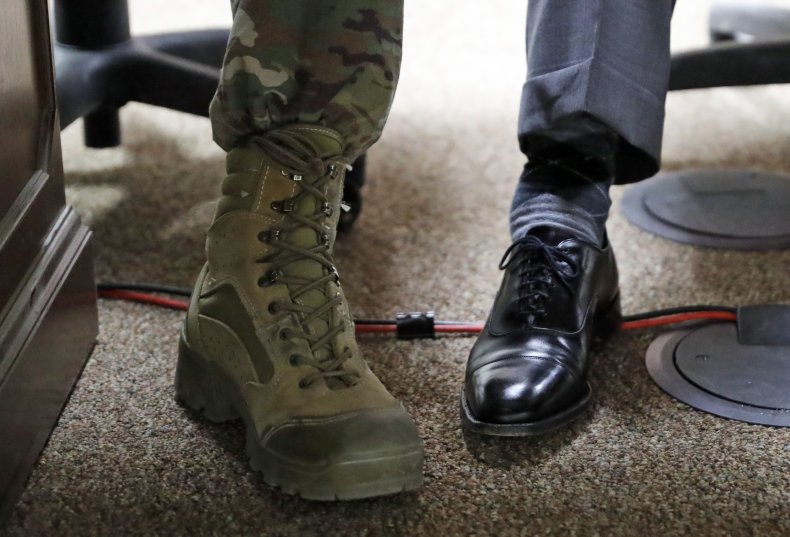 The State Department order came just two days after America's top general in Afghanistan said the U.S. military had begun closing down operations in the country and that Afghanistan's security forces had to be ready to take over.
While the official start to the withdrawal of Washington's 2,500 to 3,500 troops and NATO's 7,000 allied forces is May 1, General Austin Miller said the pullout had already begun.
The U.S. military and NATO will be shipping some military equipment out of Afghanistan while deciding what would remain behind with the Afghan Defense and Security Force, he said.
In February last year, the U.S. military began closing its smaller bases. In mid-April, the Biden administration announced that the final phase of the withdrawal would begin May 1 and be completed before September 11.