U.S. Tennis Association Adds Quiet Rooms, More Mental Health Resources Ahead of U.S. Open
The United States Tennis Association (USTA) announced on Tuesday that more mental health resources will be available for players at the 2021 U.S. Open.
In a statement, the USTA said its mental health initiative "will ensure that a holistic approach is taken with all aspects of player health, including mental health." As part of its plan, USTA said licensed mental health providers and quiet rooms will be available for tennis players at the upcoming U.S. Open.
U.S. Open qualification began Tuesday, and the tournament is scheduled to take place from August 30 through September 12 at New York City's USTA Billie Jean King National Tennis Center.
"Our goal is to make mental health services as readily available to athletes as services for a sprained ankle—and with no stigma attached," said USTA First Vice President Dr. Brian Hainline in Tuesday's statement. "We will provide an environment that fosters wellness while providing the necessary resources to readily allow mental health care seeking."
Dr. Claudia Reardon, a professor at the University of Wisconsin School of Medicine's psychiatry department, is working with USTA on the initiative. She also provided a comment in the statement, saying, "We are working to create an environment that supports overall mental well-being."
"That means taking action on many levels, from dealing with acute emergencies to addressing the root causes of athletes' mental health challenges," Reardon continued. "It is essential that mental health and well-being be seen as inseparable from overall health."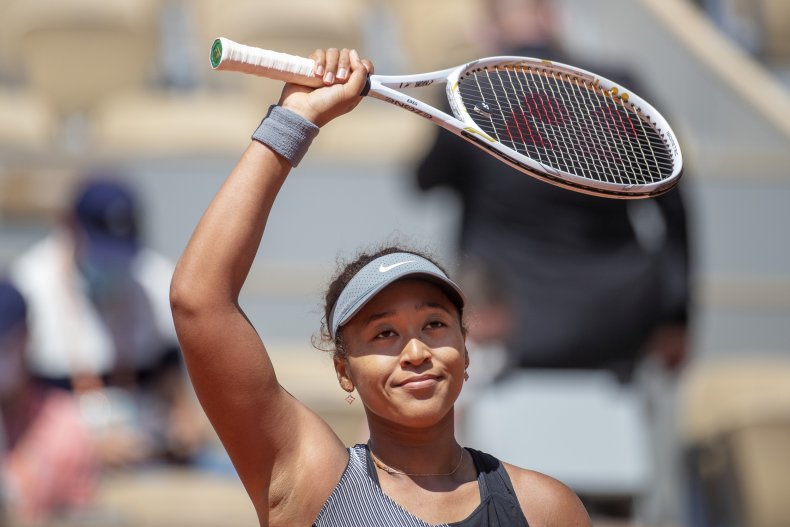 Worldwide attention was brought to the topic of mental health awareness by Naomi Osaka, last year's U.S. Open champion. Osaka pulled out of the French Open on May 31 after saying days before that she would not speak to the press during the tournament. She later cited the need for a mental health break as the reason for her deciding to leave the French Open. This summer, Osaka also decided to not compete at Wimbledon.
Osaka has discussed experiencing anxiety and bouts of depression in the past, and she works with the Women's Tennis Association on mental health measures for athletes. In July, she wrote an essay for Time, in which she said, "I feel uncomfortable being the spokesperson or face of athlete mental health as it's still so new to me and I don't have all the answers. I do hope that people can relate and understand it's O.K. to not be O.K., and it's O.K. to talk about it."
Stacey Allaster, chief executive of the USTA, spoke to such issues regarding athletes. "The issue of mental health awareness has been brought to the forefront over the course of the global pandemic, as many individuals, players included, have struggled with the stresses and emotions that have come as a result of COVID-19," she said in the USTA's statement. "We look forward to seeing how the initiatives implemented at this year's tournament, and in the coming months, make an impact on player wellbeing, and will continue to look for ways to improve and adapt as we move forward."