Dismantle the U.S. Terror Watch List or Americans Will Continue to Be 'Treated Like Second Class Citizens,' Lawyer Says
If the U.S. government is not forced to dismantle its terror watch list, Americans will continue to be "treated like second class citizens," warned Hassan Shibly, a lawyer who was instrumental in the effort to see the watch list deemed "unconstitutional" in court.
For Shibly, who heads up the Council on American-Islamic Relations (CAIR) Florida chapter, the fight to dismantle America's terror watch list, which is believed to contain more than 1.1 million names, is a personal one. He has not only helped lead the battle as a lawyer in the case, but also as a plaintiff believed to be one of hundreds of thousands of Americans added to the list with no justification.
While Shibly was one of many who celebrated when a Virginia federal judge ruled last September that the U.S. government's terror watch list stood in violation of constitutional rights, he told Newsweek he was not surprised to learn that the FBI appeared to be continuing to gather intelligence on individuals on the list just over a month after the ruling.
"I mean, it's not surprising. For 15 years, the U.S. government treated people [on the watch list] like second class citizens and subjected them to discriminatory treatment and unfair profiling," Shibly said. "While, legally, this should have stopped a long time ago, we weren't expecting them to stop their abusive practices overnight."
The lawyer's comments come after Yahoo News published an FBI report appearing to suggest that local and state law enforcement agencies were still being used to gather intelligence on people on the U.S. terror watch list.
The FBI report, dated more than a month after a federal court deemed the terror watch list unconstitutional, claimed that "encounters of watchlisted individuals almost certainly yield increased opportunities for intelligence collection."
Such encounters, it said, included domestic disputes or traffic stops, which the FBI report said would give law enforcement officers "the opportunity to acquire additional biographic identifiers, fraudulent identification documents, financial information and associates of watchlisted individuals."
While the watch list had been meant to include those who are known or suspected terrorists, the Associated Press had previously reported that, in fact, it contains hundreds of thousands of names, including the names of many who Shibly says have been placed on the list for no reason other than their religious beliefs.
With so many people on the list believed to be on it without justification, Shibly, whose organization has helped provide training for nearly 5,000 law enforcement officers in Florida, said many officers he has worked with see the list as "a joke."
"They all find the list to be a joke. They find it to be extremely ineffective and discriminatory," he said. "Many of the officers I've worked with don't even take this list serious anymore because they find it so ineffective."
During one training session, Shibly said he asked officers to raise their hands if they've ever encountered an individual named on the terror list. Several raised their hands. Then, he said he asked: "How many have caught a real terrorist? No one raises their hands."
"From a law enforcement perspective, [the list] is ineffective. It's meaningless," he said. "But for people who are on it," he said, in the best case scenario: "They're delayed every time they travel."
For Shibly's part, the CAIR chief said he has been stopped more than two dozen times since the age of 18, including being put in handcuffs and questioned on his religious practices and beliefs.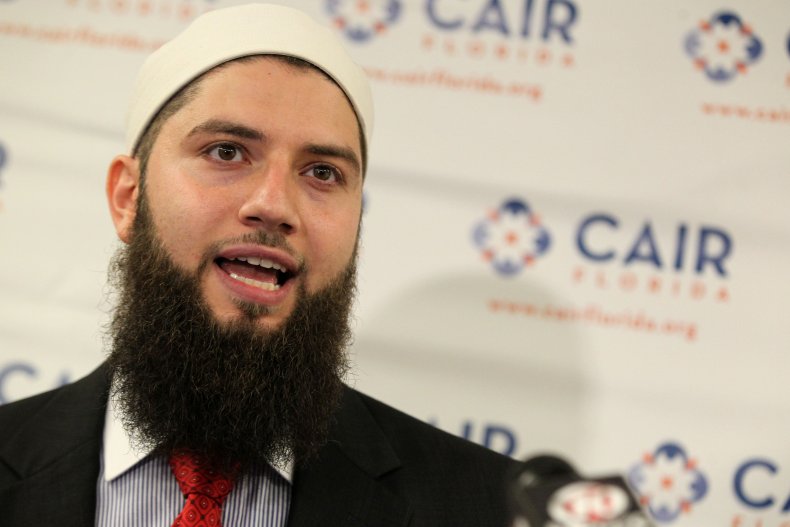 The lawyer said he believes the only way that Americans on the list can stop being treated like "second class citizens" is for the list to be dismantled, which is the ultimate goal in the legal fight to end the use of the list.
Shibly said that while the list has been deemed unconstitutional, "the court did not provide the remedy...as of yet, so we are still in that process. We have filed for remedy."
While it is unclear what remedial steps the court might recommend, Shibly said the best way forward would "obviously be to dismantle the watchlist." Otherwise, he said, "I'm sure the bad behavior is going to continue."
In the meantime, Shibly said lawyers planned to keep bringing forward cases that demonstrate the unconstitutionality of the list. For now, the Virginia court's decision has "put the government on notice that they can no longer claim that what they're doing is appropriate."
Newsweek has contacted the FBI for comment for this article.