As U.S. Threatens Iran and Venezuela, Russia Steps Up Attacks in Syria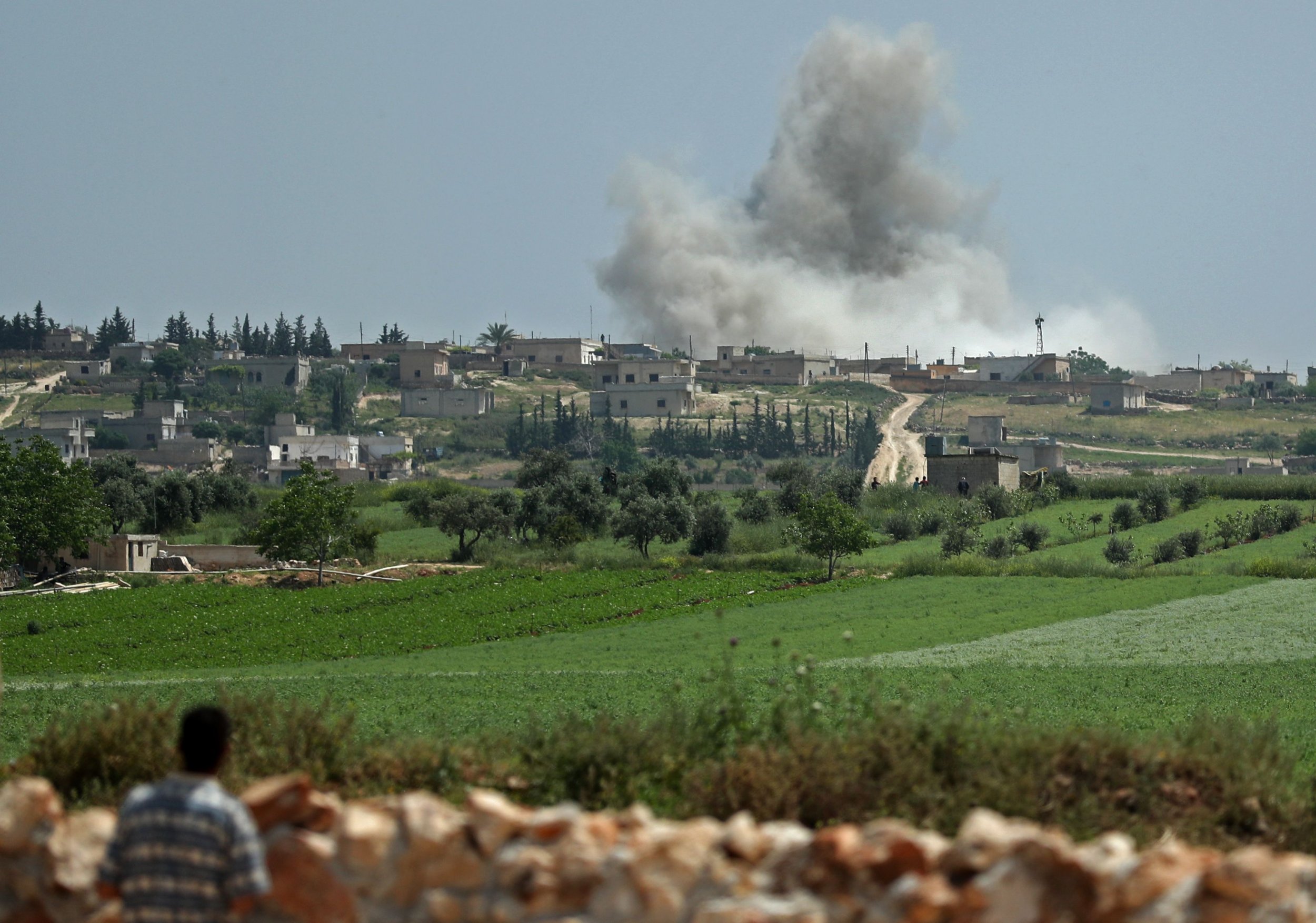 With the United States threatening military action against Iran and Venezuela, Russia has escalated its campaign against militants in Syria.
In the past week, White House National Security Adviser John Bolton announced the early deployment of the USS Abraham Lincoln carrier strike group and a bomber task force to the Persian Gulf "in response to a number of troubling and escalatory indications and warnings" regarding Iran, and pushed for military options to deal with an unfriendly government in Venezuela.
With Washington fixated on two new potential conflicts, Moscow managed to step up in another country where the two powers held competing interests.
Continuing violence between the Syrian government and militants in the last insurgent-held region of Idlib has steadily rocked a fragile truce there, but hostilities have surged since last week when Russia and Syrian forces—impatient with the continued presence of jihadi groups targeting nearby towns with shelling—launched what the U.K.-based, pro-opposition Syrian Observatory for Human Rights described as "the most violent escalation of all" since the September truce struck by Russia and Turkey.
Fighting continued through Wednesday, when the Moscow-leased Hmeymim air base in neighboring Latakia province came under fire for the second time in a week from what the Russian Defense Ministry said were a dozen projectiles all "successfully downed" by air defenses. In response, "the firing points were eliminated by the Russian Aerospace Forces' aircraft and the Syrian Government Troops' artillery."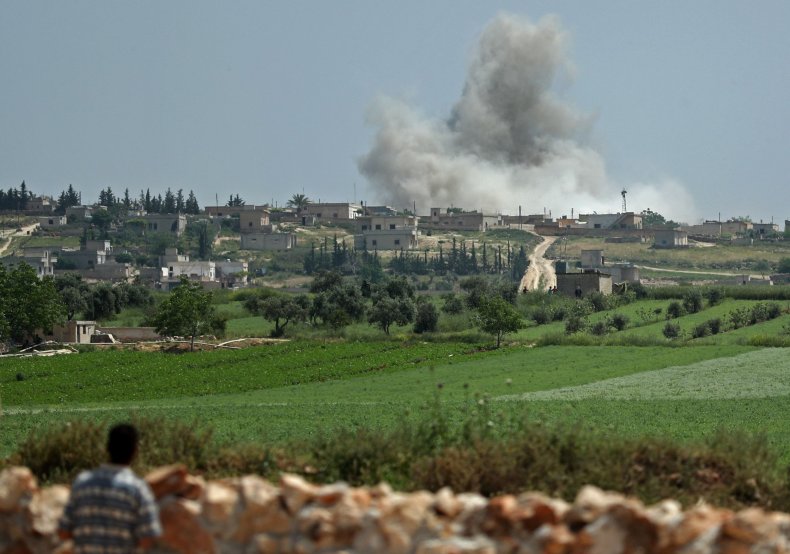 Though the U.S. has largely dropped its support for the remnants of the 2011 rebel and jihadi uprising against Syrian President Bashar al-Assad, President Donald Trump has warned the leader, as well as his Russian and Iranian allies, against pursuing an all-out offensive in Idlib. The northwestern province, now dominated by formerly Al-Qaeda-linked Hayat Tahrir al-Sham, was the last of its kind after the Syrian armed forces swept through other insurgent pockets across the south last year.
Just prior to the deal reached by Russian President Vladimir Putin and Turkish President Recep Tayyip Erdogan, Washington and Moscow were swapping threats over the next steps in Idlib as Damascus sent reinforcements to surround the renegade province. As the agreement appeared to assuage concerns of an imminent assault, the U.S. again focused on taking out the last of the Islamic State militant group (ISIS) in Syria's far east.
Russia and Turkey have struggled to maintain order in Idlib's de-escalation zone, where groups like Hayat Tahrir al-Sham have refused to lay down their weapons and withdraw. Moscow and Damascus have also been accused of violating the temporary peace pact by continuing to target the province containing an estimated 3 million people, leading to reports of civilian casualties.
In a statement released Wednesday, EU High Representative for Foreign Affairs Federica Mogherini condemned "the recent escalation in northwestern Syria," accusing pro-government forces of "targeting schools and hospitals, including with the use of barrel bombs"—a makeshift, unguided aerial explosive that Assad has denied using.
During a press conference alongside his Iranian counterpart Mohammed Javad Zarif, Russian Foreign Minister Sergey Lavrov asserted that his forces and their Syrian partners were solely targeting banned militant groups. He also denied that the recent strikes were a violation of his country's truce with Turkey, arguing that "in this memorandum, there is not a word that terrorists should be protected, on the contrary, it confirms the determination of the parties to the memorandum to fight terrorists."
Lavrov also referred to the recent escalation of U.S. threats against Iran and its regional presence. He said this could potentially have an impact on the situation in Syria.
"Everything in this world is interconnected," Russia's top diplomat said. "We hear regular U.S. statements about the need to end all Iranian influence not only in Syria, but also in the region. That it is unrealistic and does not have any chance of being considered a serious policy is obvious to everyone."
In addition to their joint support for Assad in Syria, Russia and Iran were also members of the 2015 nuclear deal alongside China, the EU, France, Germany, the United Kingdom and, until one year ago, the United States. Trump unilaterally left the deal last year, accusing Iran of using assets unfrozen by the agreement to curb nuclear weapons production to fund militant groups and develop ballistic missile technology.
On Wednesday, the anniversary of the White House's exit, Tehran announced it would "stop some of the measures" it pursued "voluntarily" as part of the accord but would remain within its "framework." As Iran warned European powers to live up to their end of the bargain in the face of sanctions by their U.S. ally, Moscow and Beijing blamed Washington for spurring a potential crisis.