U.S. Threatened James Foley's Family Over ISIS Ransom Demand, His Mother Says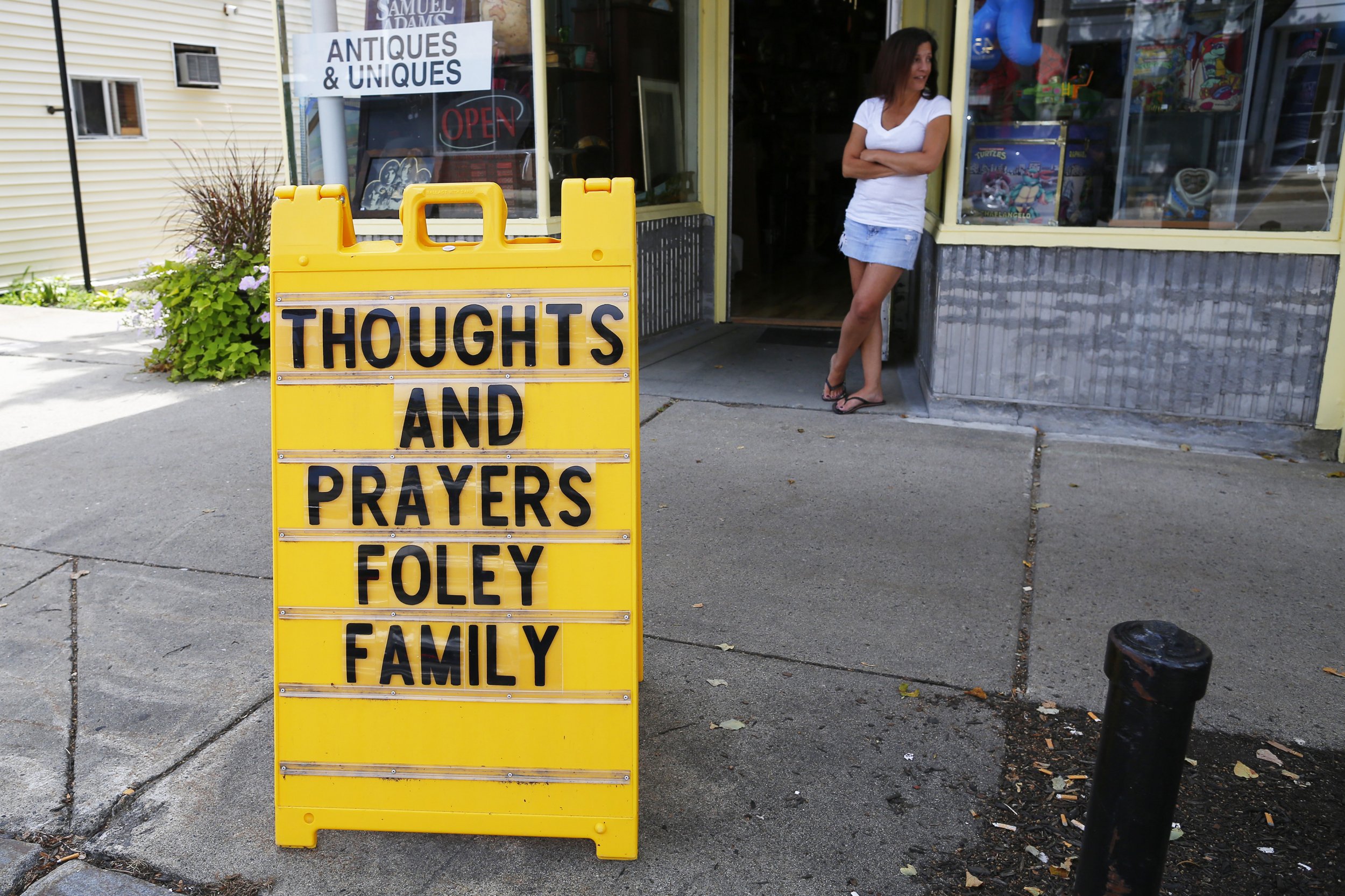 Diane Foley, the mother of journalist James Foley, who was beheaded by ISIS on August 19, told ABC News that government officials threatened the Foleys to stop them from paying a ransom to free their son. The threats reportedly came from a prominent military officer on the White House's National Security Council, who warned them that paying a ransom to ISIS would support terrorism.
"Three times he intimidated us with that message. We were horrified he would say that. He just told us we would be prosecuted. We knew we had to save our son," she said.
James Foley's brother, Michael, told ABC News that a high-ranking State Department official threatened him with prosecution for breaching anti-terrorism laws if he paid ISIS. The threats prompted the Foleys to stop seeking donations to pay for James's ransom through crowdsourcing, Michael said.
"It slowed my parents down quite a bit. They didn't want to do anything that could get them in trouble. It slowed them down for months in raising money. Who knows what might have happened?" Michael said. This week, the Foleys unveiled their James W. Foley Legacy Fund, which helps families of other American prisoners deal with hostage crises and provides resources for American journalists working in conflict zones.
An adviser to the Foleys said the family received threats just a few days before Foley was executed in a gruesome video that surfaced online last month. The Foleys did not disclose how much they had raised for James's ransom.
"I fear for the remaining American hostages' families, who have been [intimidated] in a similar way," Diane said. "It definitely interfered with our efforts to bring Jim home."
A spokeswoman from the National Security Council (NSC) confirmed to ABC News that the Foleys were informed of the law preventing them from paying terrorist organizations, even in the case of a ransom, but said they were not told that they could face charges. The NSC reportedly asked ABC News to withhold the name of the military official who allegedly threatened the Foleys.
NSC spokeswoman Caitlin Hayden said in a statement to ABC News, "The law is clear that ransom payments to designated individuals or entities, such as [ISIS], are prohibited. It is also a matter of long-standing policy that the U.S. does not grant concessions to hostage takers. Doing so would only put more Americans at risk of being taken captive. That is what we convey publicly and what we convey privately."
Two American journalists are still being held captive by ISIS.