U.S. Threatens TikTok Ban Unless China Owners Divest
TikTok has been threatened with a federal ban unless Chinese owner ByteDance sells its stake in the popular short video app, the company said on Thursday.
The Committee on Foreign Investment in the United States (CFIUS), the interagency panel that reviews foreign investments with national security implications, has demanded that the Beijing-based app maker divest, TikTok confirmed in a statement to the press.
CFIUS and TikTok for two years had been discussing a possible mitigation agreement to allow the world's most downloadable app in 2022 to continue its U.S. operations while addressing data privacy concerns. That window began closing rapidly in recent weeks as Congress stepped up its scrutiny of the social media platform and prepared to hand the White House more powers to impose controls.
"If protecting national security is the objective, divestment doesn't solve the problem: a change in ownership would not impose any new restrictions on data flows or access," a company spokesperson told Newsweek in an email.
"The best way to address concerns about national security is with the transparent, U.S.-based protection of U.S. user data and systems, with robust third-party monitoring, vetting, and verification, which we are already implementing," TikTok said.
TikTok didn't directly address a question about the possibility of a national security agreement with CFIUS.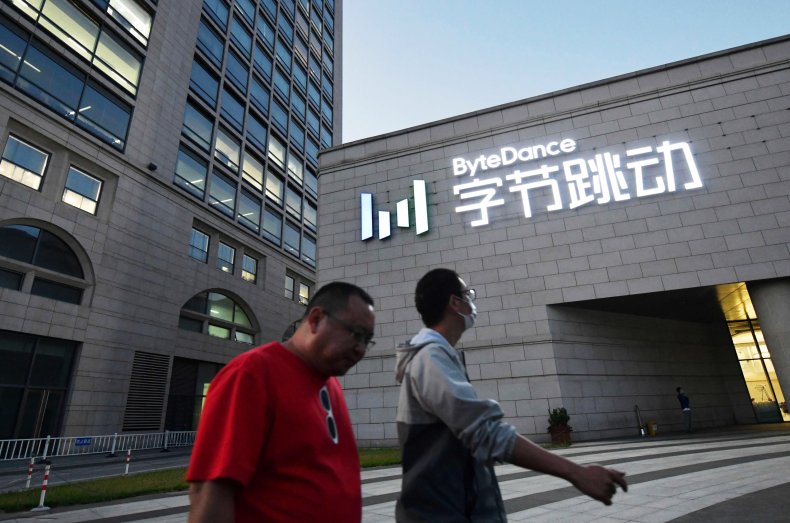 In order to meet the conditions for reducing risk to data exposure—more than 100 million Americans have the app on their phone—such a deal would inevitably see the company cede a degree of control in the name of oversight. But it could also involve the sharing of sensitive details like its algorithm.
The White House responded to Newsweek's email seeking confirmation of the new push for divesture, which was first reported on Wednesday by The Wall Street Journal, by referring to CFIUS, which Newsweek also contacted by email. The precedent set by such a move could have unpredictable implications for U.S. companies globally, and it remained unclear how many American firms could even afford to acquire TikTok.
TikTok has long said it operates independently of ByteDance, the developer behind its Chinese equivalent Douyin, which itself had over 700 million monthly active users as of late 2022.
Its CEO, Shou Zi Chew, is due to testify in Congress next week at the House Energy and Commerce Committee. The company maintains it has never shared user information with Chinese authorities and wouldn't do so if asked. U.S. government officials argue it may not have a choice.
"The difference between the private sector and the public sector—that's a line that is nonexistent in the way the CCP operates," FBI Director Christopher Wray said at a congressional hearing on March 8, referring to China's long-ruling Communist Party.
"Data is the coin of the realm," Wray told the Senate Intelligence Committee. "Those who have the best information have the power, and that's what that enables them to do."
"This is a tool that is ultimately within the control of the Chinese government, and it, to me, it screams out with national security concerns," he added.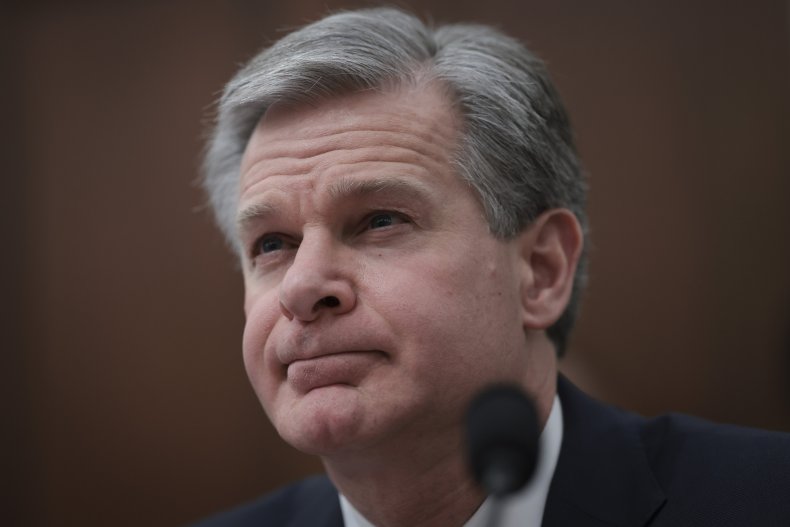 TikTok's options are limited, and it's struggling to find enough sympathetic ears on Capitol Hill. The White House has already backed a bipartisan bill that, when passed, could immediately put the company under review on national security grounds.
The legislation designed to prohibit high-risk foreign technologies would place TikTok in the hands of the U.S. Commerce Department, which deals in restrictions and sanctions.
TikTok could move its operations offshore or fight a future federal ban on legal grounds. U.S. courts threw out the Trump administration's attempt to restrict the app in 2020.
The U.S., Canada and the European Union have already announced TikTok restrictions on government devices. The U.K. announced on Thursday that it would ban the app from government phones.
China's officials say the concerns about TikTok—the country's only globally successful software—amount to paranoia.
"The U.S. should stop spreading disinformation on the issue of data security, stop its unreasonable suppression of the relevant company, and provide an open, fair, just and non-discriminatory business environment for the companies of all countries to invest and operate in the U.S.," Wang Wenbin, a Chinese Foreign Ministry spokesperson, said Thursday.
Do you have a tip on a world news story that Newsweek should be covering? Do you have a question about TikTok? Let us know via worldnews@newsweek.com.
Update 03/16/23, 10:42 a.m. ET: This article was updated with a statement from TikTok.