U.S. Considering Closing Cuba Embassy, Says Tillerson, After Sonic Attack Made Staff Sick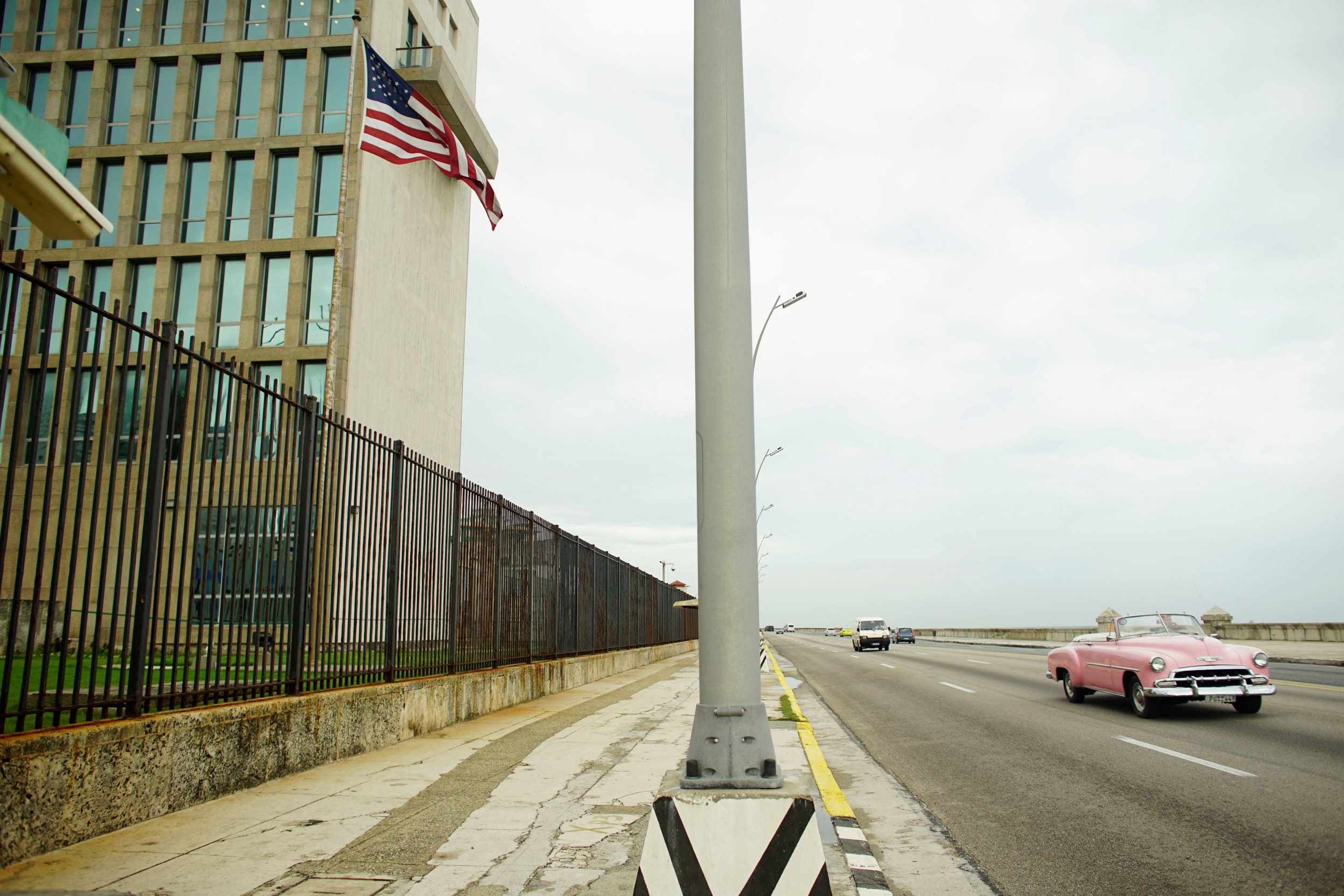 The U.S. is considering closing its embassy in Cuba after staffers suffered health problems the State Department blames on a mysterious sonic attack.
"We have it under evaluation," Secretary of State Rex Tillerson said Sunday on CBS's Face the Nation.
Twenty-one staffers at the U.S. Embassy in Havana and several Canadian consular staffers have suffered health problems, including hearing loss, nausea, dizziness and mild brain injury that U.S. officials believe were caused by an acoustic attack.
In August, State Department spokeswoman Heather Nauert told CNN that the incidents began in late 2016 and had ended that month. Cuba has denied any responsibility for the attacks.
Cuban leader Raúl Castro reportedly offered a face-to-face assurance to U.S. Embassy chief Jeffrey DeLaurentis that Cuba was not involved and offered assistance investigating the source of the illnesses.
The U.S. said in August it had expelled two Cuban diplomats from the country's embassy in Washington, D.C., after it revealed details of the suspected attack. Donald Trump's administration said it had taken the measure in response to Cuba's failure to protect the U.S. officials under the Vienna Convention.
U.S. officials told the Associated Press last week that the incidents had focused with "laser-like specificity" on rooms or even parts of rooms in houses and a hotel where U.S. staffers were present.
"None of this has a reasonable explanation," Fulton Armstrong, a former CIA official who served in Havana before America reopened an embassy there in 2015, told the AP. "It's just mystery after mystery after mystery."
The FBI, Royal Canadian Mounted Police and Cuban authorities have launched investigations into the attacks.
A group of five Republican senators have written to Tillerson, requesting that the U.S. again shutter its Havana embassy, which Barack Obama opened toward the end of his presidency.
"It's a very serious issue with respect to the harm that certain individuals have suffered," Tillerson told CBS. "We've brought some of those people home. It's under review."
The U.S. Embassy in Havana reopened as part of a thawing in relations between the U.S. and Cuba under the Obama administration. Since assuming office in January, Trump has taken a more adversarial stance, imposing new travel and trade sanctions in June.
Unlike the U.S., Canada has had warm relations with Cuba for decades.