U.S. Tornadoes: Severe Weather Smashes Texas, Louisiana, Missouri, Iowa
Tuesday was the second-consecutive night of powerful, tornado-producing storms across the Midwest and the Missouri Valley.
Jarrell, Texas was on the verge of its 25th anniversary of a devastating tornado that wiped out its town. Nearby Salado had a touch down.
Tornadoes trapped people inside Louisiana mobile homes.
Iowa and Minnesota were under tornado warnings through midnight local time.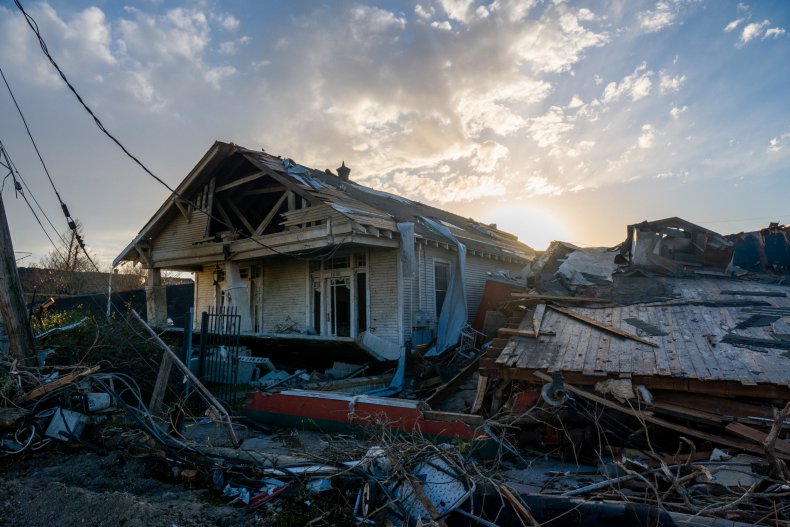 Live updates for this blog have ended.
Tornadoes Possible From Monroe (La.) to Minnesota
While most of northeast Louisiana, including its largest town of Monroe, is under a tornado warning, there are also tornado warnings up into La Crosse and La Crescent, Minnesota. Those are set to expire just after midnight local times.
The storms have created power outages across multiple states, including many counties in east Texas and some northwestern parishes in Louisiana.
The storm is expected to keep moving east and pummel more regions along the Mississippi and Ohio valleys with more rain and threats of tornadoes.
Bossier City, La. — People Reportedly Trapped in Mobile Homes
A storm system moving eastward has dropped tornadoes in northwest Louisiana, including Bossier City and portions of southeast Shreveport.
There have been reports of people trapped inside their mobile home, according to meteorologist Craig Ceecee.
Another tornado reportedly touched down around Hosston, Louisiana.
Video Shows Tornado Touching Down in Iowa
The storm system sweeping across the Midwest has spawned tornadoes from north to south. After dotting Texas with twisters, it has now dropped tornadoes in Iowa.
This video shows a touch down near Humboldt, Iowa on Tuesday evening.
Texas Tornado Injures 23, Hospitalizes 12: Judge
Bell County's judge in Texas released a statement Tuesday night claiming that one person was in critical condition from tornado damage, and that a total of 23 people had been injured altogether.
KXXV meteorologist Matt Hines wrote that 12 people have been hospitalized from Tuesday night's storm.
Severe storms in the spring are nothing new across Central Texas, and Tuesday's tornadoes and hail brigade.
Texas Homes Damaged From Tuesday Twister
Several homes and structures were damaged from tornadoes Tuesday that rolled through the Central Texas region.
The Killeen Daily Herald reported that a tornado brought strong winds and damaging hail into the area Tuesday evening. Some of the hail was "grapefruit size" according to the local newspaper.
The strength of the tornado was still to be determined, according to Madison Gordon of the National Weather Service, but it still had "significant strength" as it swept through the nearby town of Salado, a neighboring community along the Interstate-35 corridor.
Twisters Rip Through Nearby Jarrell, Texas
One of the deadliest tornadoes in Texas history touched down 25 years ago n the town of Jarrell, which is roughly more than an hour north of the capital city of Austin.
Tonight's tornado was in northern Williamson County, which is eerily close to Jarrell just days after the quarter-century mark.