U.S. Tourist Falls Into Mount Vesuvius After Climbing Forbidden Route
A U.S tourist fell into the Mount Vesuvius volcano in Italy after taking a forbidden route to its summit.
The 23-year-old had been on a visit to the volcano with relatives on July 9 when the incident occurred, website Wanted in Rome reported.
The man lost his balance and fell several feet into the crater after he and his family had taken a route to the summit which is not permitted for tourists, the news outlet reported.
Emergency services rescued the man, and treated him for slight injuries, Wanted in Rome reported. It is not clear exactly what injuries he sustained.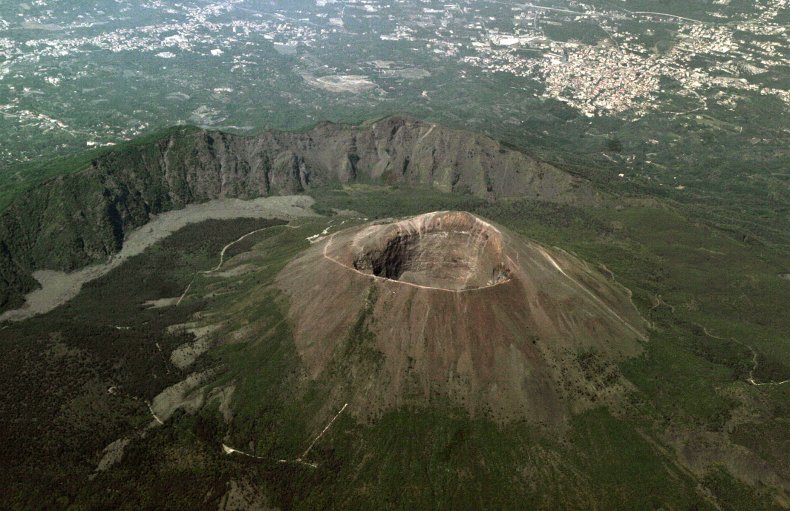 The man and his family were cited by police along with two other visitors, as they had taken the prohibited route to the summit. The route was marked as being out of bounds and dangerous, Wanted in Rome reported.
Mount Vesuvius is an active volcano towering over the Italian city of Naples, lying about about 9 km to its east.
The volcano is famous for an eruption in 79 A.D that killed 16,000 people living in Pompeii—obliterating the once thriving Roman city and covering it in volcanic ash. Today, Pompeii is one of the most-visited tourist destinations in Italy. Climbing the volcano is also a popular tourist activity.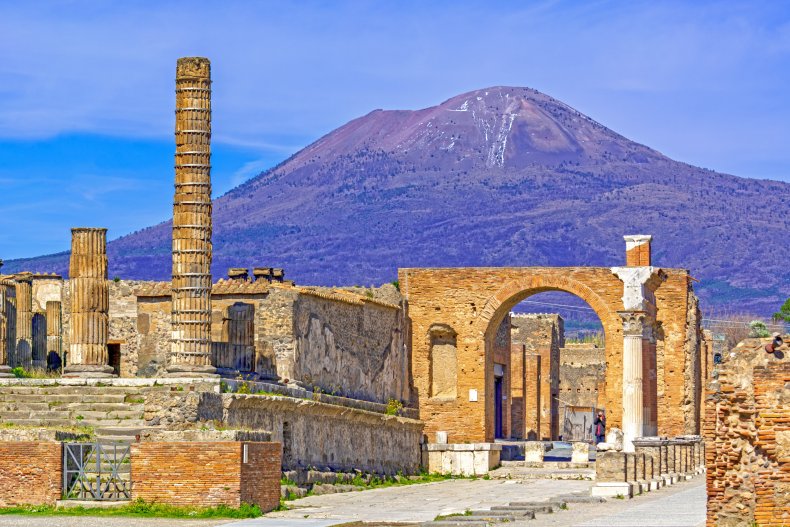 Despite Vesuvius being deemed one of the most dangerous volcanoes in the world, the climb to its summit is considered relatively easy. It only takes about 30 minutes to hike to the top, depending on the route taken. However certain routes to the crater are off limits as they are deemed hazardous.
It is rare for people to die while climbing a volcano. According to a 2017 study, just one tourist, camper, student, climber, pilgrim or park warden has died atop a volcano in the last 500 years.
Along Vesuvius' tourist trails, a wooden fence runs along the edge of the crater, preventing people from falling in.
During an eruption, lava can flow from the crater. Even when this danger is not present, however, it is still a deep hole, with steep sides.
Vesuvius last erupted in 1944 and it is thought this eruption marked the end of its eruptive cycle, that began in 1631.
Around 3 million people live close enough to the volcano to be affected by another eruption. It is one of the most densely populated volcano regions in the world, with 600,000 living in the "danger zone."
Newsweek has contacted the carabinieri in Naples for a comment.