U.S. Traffic Deaths, Injuries and Related Costs Up in 2015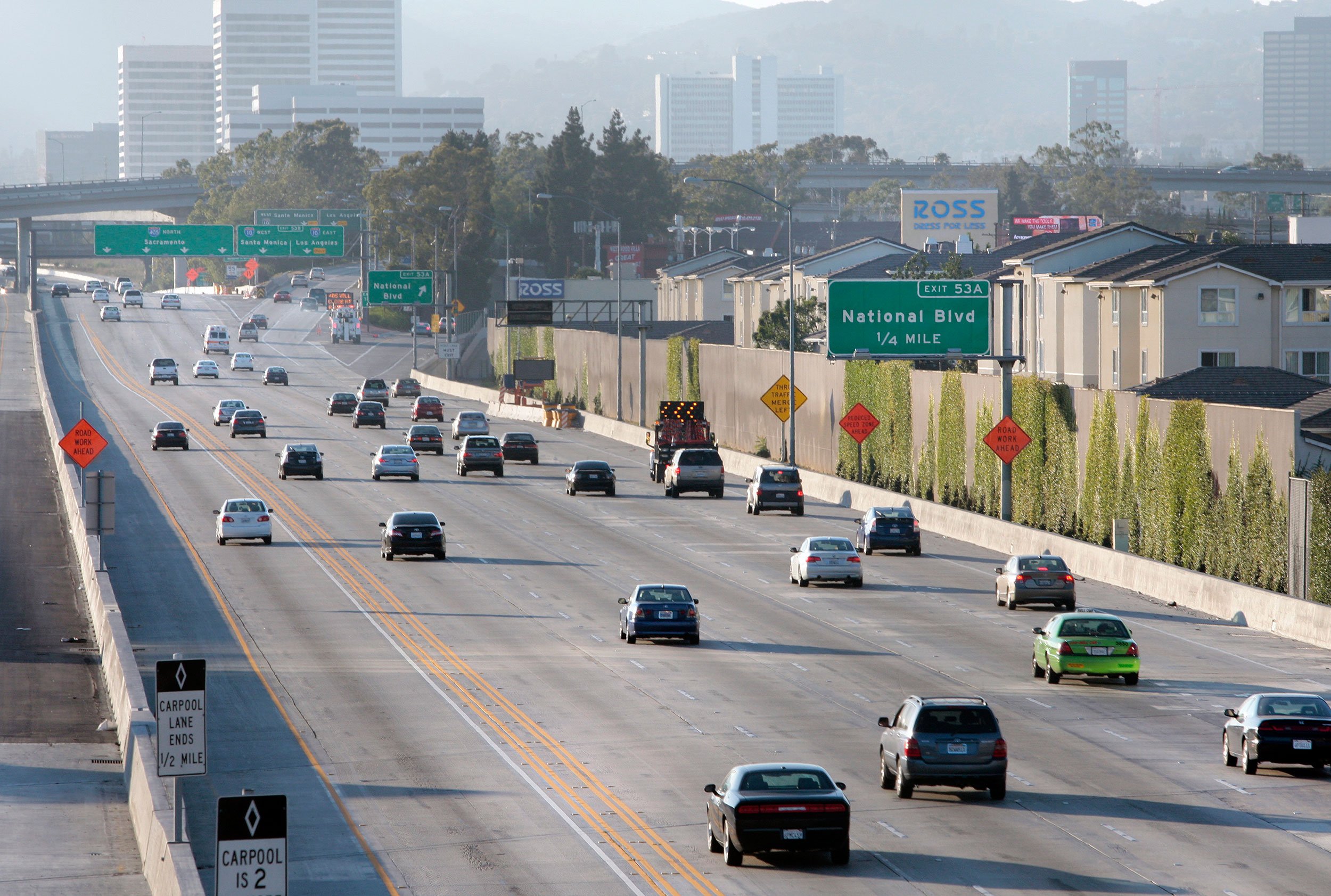 The United States is on track to have its deadliest traffic year since 2007, the National Safety Council says, with nearly 19,000 people killed as a result of motor vehicle accidents between January and June—a 14 percent increase over the same period last year. The number of injuries and the costs associated with traffic accidents also rose significantly, according to estimates from NSC's statistics department released Monday.
Nearly 2.3 million "serious injuries," which the NSC defines as those requiring medical consultation, were sustained during the six-month period, up 30 percent when compared with the first half of 2014. In a similar upward trend, the estimated costs of these crashes—including medical expenses, wage and productivity losses and property damage—increased 24 percent, to roughly $152 billion.
"Follow the numbers: The trend we are seeing on our roadways is like a flashing red light—danger lies ahead," Deborah A.P. Hersman, president and CEO of the NSC, is quoted as saying in the organization's news release. "As a safety professional, it's not just disappointing but heartbreaking to see the numbers trending in the wrong direction," Hersman told the Associated Press.
Only 14 states and Washington, D.C., showed a decrease in driving deaths when comparing the first half of this year to the same period last year. The marked rise in deaths during this recent period, from January through June 2015, comes after a decline in the six-month figure the previous two years.
The NSC attributes the increase, in part, to lower gas prices, increased cumulative mileage traveled and an improving economy. "One of the strongest correlations tends to be between the economy and traffic fatalities," Hersman tells Newsweek. "When the economy is doing well and things are growing, we tend to see more fatalities."
When people have jobs, they spend more time on the road driving to work and have more disposable income for vacations, which often include longer drives, she explains. After nearly 44,000 deaths in 2007, Hersman says, the number of fatalities declined, as though tracking with the recession. Between 2008 and 2014, the annual number of deaths remained below 40,000, according to a historical fact sheet provided by statistics department manager Ken Kolosh.
Hersman calls the recent increase in deaths and injuries "pretty alarming" and says it points to a trend as opposed to a "spike or bump" in deaths. Considering the summer months as well as September—not included in the data published Monday—tend to have high numbers of traffic fatalities, Hersman says, this year's total may well cross the 40,000 threshold for the first time since the recession.
But cheaper gas and more miles driven don't explain everything, since the population death rate and mileage death rates are also up. The first half of this year saw approximately 12.5 deaths per 100,000 people, up from a preliminary rate of 11.1 deaths per 100,000 in 2014 (the NSC counts deaths that occur within a year of the accident date). The estimated number of deaths per 100 million vehicle miles traveled is also up, by 8 percent, from 1.2 to 1.3. Though Hersman says more analysis is necessary to understand the recent increase in deaths and injuries, she points to speeding, alcohol impairment and distracted driving as other potential factors.
A survey released by AT&T in May showed that roughly 70 percent of respondents use their smartphones while driving. Texting was most common, with 61 percent saying they've read, sent or replied to texts while driving, but respondents also indicated they use email, Facebook, Twitter, Snapchat and Instagram while driving and even conduct video chats, shoot videos and snap selfies behind the wheel. The NSC estimates that texting while driving raises the likelihood of a crash by eight times, and that crashes involving texting or talking on a cellphone (hands-free or handheld) account for 27 percent of all accidents.