U.S. Train Stations the Target of Al-Qaeda in Latest Magazine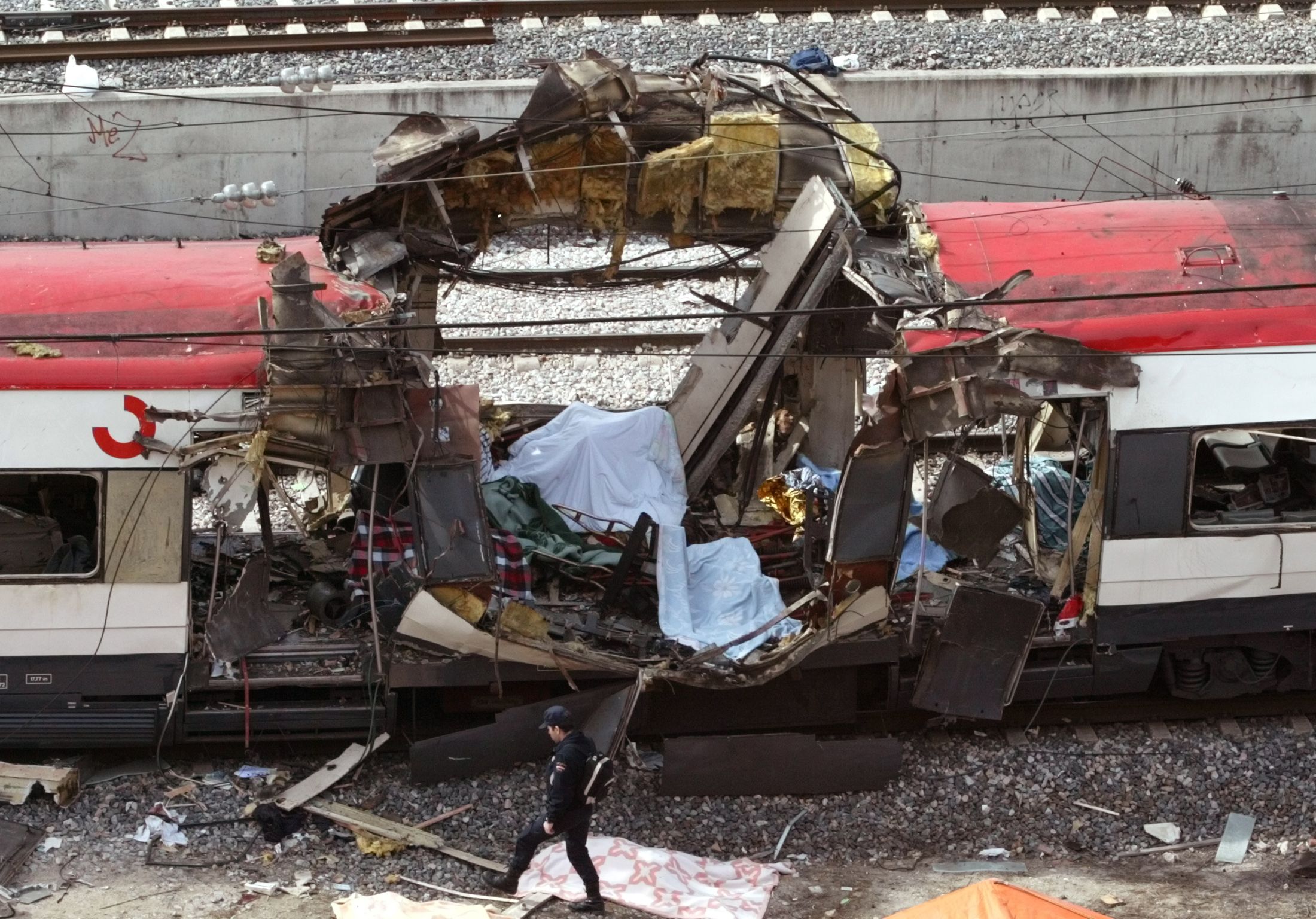 Al-Qaeda has ordered its followers to focus on a specific western target in its latest propaganda magazine: train stations.
The jihadi group's newest edition of its Inspire Magazine calls on supporters in the U.S. or Europe to cause mass disruption by attacking compartments, the rail line to derail a train, or to hit a train station itself.
It says that train stations "are always crowded and cause major interruption towards the transportation system."
Out of 97 pages, 18 are dedicated to the construction of a device that can take a train off of the tracks. The signee of the guide is given only as "AQ chef," a moniker used on previous Al-Qaeda propaganda, according to the Long War Journal.
The magazine tells supporters how to build a device without using electronic tools "so as to remove any traces for suspicion" and tries to tempt supporters into the plot by saying how it does not require their "martyrdom" and therefore allows for multiple derailing attacks.
The release also shares a map of the main rail routes in America.
The NYPD reacted to the new guide, saying that it was aware of its contents and prepared to defend against the threat. "Our robust multi-layered counterterrorism apparatus is designed to protect our air, land, waterways and railways in #NYC," it said in a tweet.
It comes as security services across Europe have stepped up measures at terminals on account of the threat posed by Al-Qaeda and the Islamic State militant group (ISIS).
ISIS directed an attack on the Maelbeek metro station in Brussels on March 2016, killing 16 people there as well as more than a dozen more at Brussels' international airport, and an ISIS supporter tried and failed to detonate a suicide nail bomb at the Belgian capital's central station last month.
The deadliest attack in recent European history was a 2004 bomb attack on a train network in Madrid, directed by an Al-Qaeda-inspired cell. It was the deadliest since the 1988 Lockerbie bombing.
The jihadi group's propaganda has influenced attackers and other radical Islamist factions. In 2010, it released material calling on its followers to use vehicles, the larger the better, to conduct attacks in the West.
Since, ISIS has reiterated this call, telling its followers to strike the West however it can. Since 2015, Britain, the U.S., Germany and France have all suffered vehicle attacks by ISIS sympathizers.