U.S. Transfers Widow of ISIS Oil Chief to Iraqi Kurds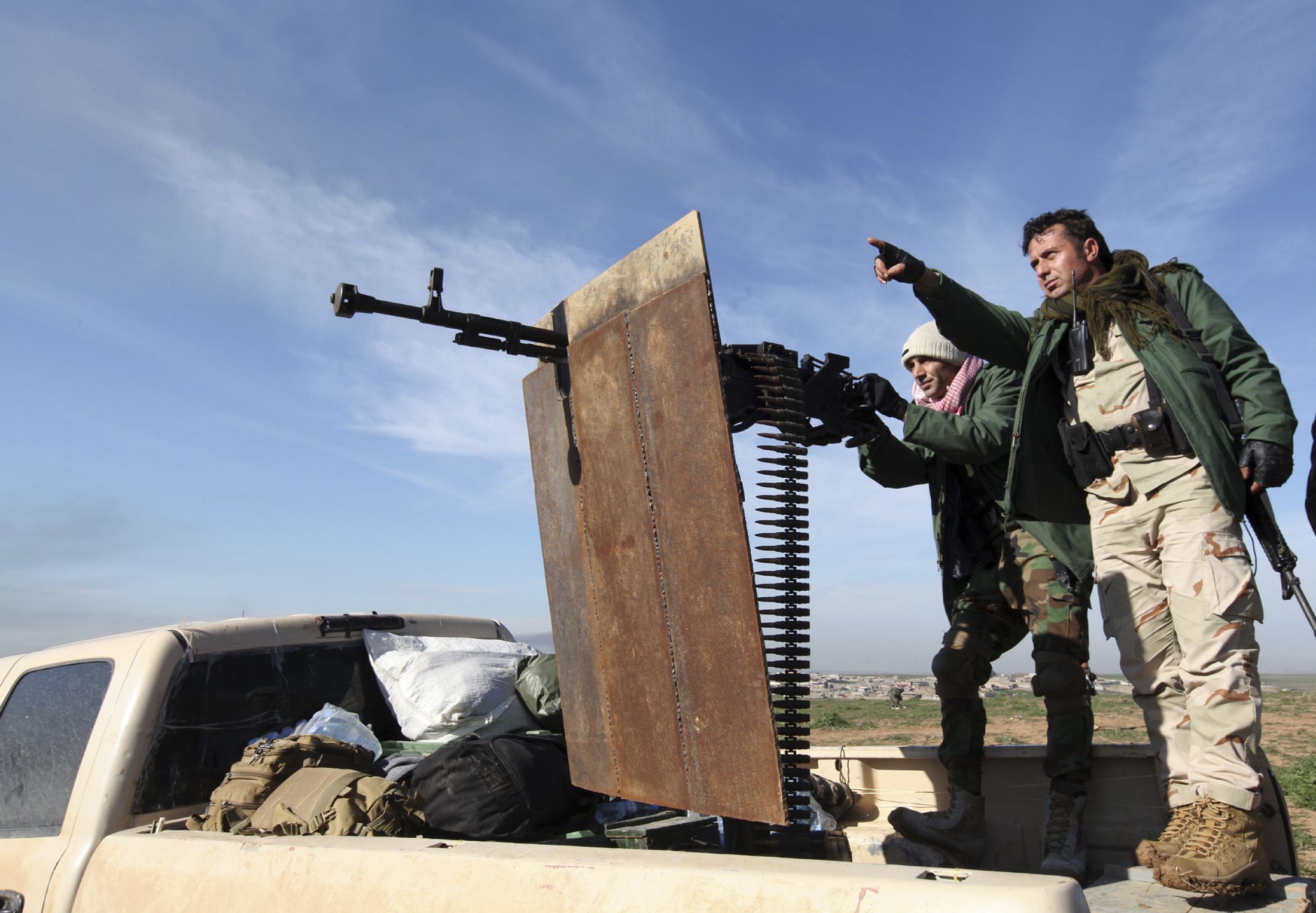 The widow of an Islamic State (ISIS) leader in charge of the terror group's oil operations who was captured by U.S. special forces in a raid earlier this year has been transferred to Iraqi-Kurdish custody after being detained for three months by the U.S., the Pentagon confirmed in a statement released on Thursday.
Umm Sayyaf, wife of ISIS oil chief Abu Sayyaf, had been held by American authorities in Iraq since the raid in eastern Syria on May 15 on suspicion of being a member of ISIS, U.S. Defence Secretary Ash Carter said after the raid.
In the Delta Force operation, ISIS' oil chief Abu Sayyaf, also known as Fathi Ben Awn Ben Jildi Murad al-Tunisi, was killed and a Yazidi woman kept as "a slave" by the pair was also freed, U.S. National Security Council spokeswoman Bernadette Meehan confirmed in May.
Sayyaf's wife was the first person to be detained by U.S. forces since the U.S. began its coalition campaign of airstrikes against ISIS last September. The Pentagon announced Thursday that she is now being held by the Kurdistan Regional Government's interior ministry in the semi-autonomous region within Iraq.
The reasons for Washington's transfer of Sayyaf to Kurdish Iraqis instead of Baghdad remain unclear but the Pentagon said in its statement that the move was "be appropriate with respect to legal, diplomatic, intelligence, security, and law enforcement considerations."
The Pentagon's announcement also said that Sayyaf is in the "custody of the government of Iraq" despite a clear distinction between Iraqi and Kurdish authorities within the country. The Iraqi government is yet to comment on Washington's decision to transfer Sayyaf to Erbil.
Pentagon spokesman Colonel Steve Warren had revealed in May that, while Washington was working to find "an ultimate disposition for the detainee [Sayyaf]," she would not end up in the controversial Guantanamo Bay prison facility.
Warren also confirmed to The Guardian that American authorities would be "debriefing her to obtain intelligence about [ISIS] operations", a process which has been carried out in her detention for the last three months.
Sayyaf has been cooperating with American authorities following her capture, U.S. officials told the Associated Press, reportedly offering a "trove" of intelligence about ISIS operations in both Iraq and Syria.
Max Abrahms, professor of political science at Northeastern University and member at the Council on Foreign Relations, says that the decision not to bring Sayyaf back to the United States or even to the Baghdad government, who officially control Iraq's sovereign territory, was questionable.
Normally, "either the person would be brought to the United States or released," Abrahms says. "Why they would give [a hostage] to a third party is beyond me," adding that he does not support "giving terrorists second chances."
U.S. intelligence agencies have been investigating whether the Iraqi nationalwhose real name is Nasrin As'ad Ibrahim and her husband were also involved in the kidnaping of U.S. national Kayla Mueller after she was taken hostage after leaving a hospital in northern Syria in August 2013. ISIS later claimed that Mueller, from the U.S. state of Arizona, was killed in a Jordanian airstrike as part of the U.S.-led coalition against the militant group.
Following the operation in May, Carter said that the death and capture of Abu and Umm respectively represented "another significant blow" to the radical Islamist group.
"It is a reminder that the United States will never waver in denying safe haven to terrorists who threaten our citizens, and those of our friends and allies," Carter said in a statement.