Amid the ongoing COVID-19 pandemic, the U.S. Centers for Disease Control and Prevention has added five additional countries to its category of areas with the highest risk level for COVID-19 based on case counts and incidence rates.
On July 18, the CDC added the following countries to its listing of countries categorized under Level 3, where there is deemed to be a "high level of COVID-19":
Colombia (in South America)
Paraguay (in South America)
Iraq (in the Middle East)
Kosovo (in southeastern Europe)
North Macedonia (in the Balkans of southeastern Europe)
The five latest additions join a string of other countries that were added to the highest risk category in the past month, including several popular tourist destinations such as the Dominican Republic, Peru, Bolivia, Guatemala and Morocco, as well as Mexico and Dubai, which were added around mid-June.
Countries in the Level 3 category with a population of over 100,000 are reported to have a "very high" COVID-10 incidence rate of more than 100 new cases over the past 28 days per 100,000 people, while those with a population less than 100,000 have had over 100 new cases in the last 28 days, the CDC explains.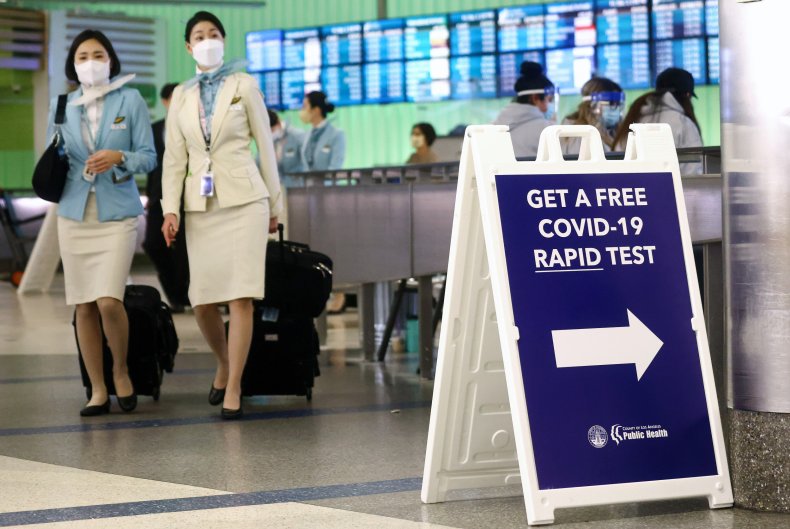 The federal health body said to "avoid travel" to a Level 3 country if "you are not up to date with your [COVID-19] vaccines."
The CDC added: "If you have a weakened immune system or are more likely to get very sick from COVID-19, even if you are up to date with your COVID-19 vaccines, talk with your clinician about your risk and consider delaying travel to this destination."
Level 3 has been the highest risk category for COVID-19 since April 18, when the CDC announced that Level 4, which advises against travel to countries within this category, will no longer be based on COVID-19 incidence or case count alone and would be "reserved for special circumstances, such as rapidly escalating case trajectory or extremely high case counts, emergence of a new variant of concern, and healthcare infrastructure collapse."
Levels 3, 2, and 1 are still primarily based on 28-day incidence or case counts of COVID-19, the federal health body explained.
COVID-19 Cases Surge Globally
The latest update to the CDC's travel advice comes as the total number of COVID-19 cases around the world approaches nearly 566 million infected, with over 6.3 million dead globally, as of July 19, according to the latest data compiled by Johns Hopkins.
Cases in the U.S. are at nearly 90 million, with over a million reported deaths, as of July 19, according to the CDC's latest data.
Infections have been rising in the U.S. and abroad following the recent emergence of the three different types of the COVID-19 Omicron variant, BA.2, BA.4 and BA.5, which have all displayed higher transmissibility and stronger resistance to neutralization.
Cases have soared recently across Europe, where they have tripled in the past six weeks, accounting for nearly half of all infections globally, while hospitalizations have also doubled, the World Health Organization said on Tuesday.
The global health body said nearly three million new cases were reported last week across the 53 countries of its European region, with around 3,000 people dying every week. Cases have increased globally for the past five weeks, WHO said.