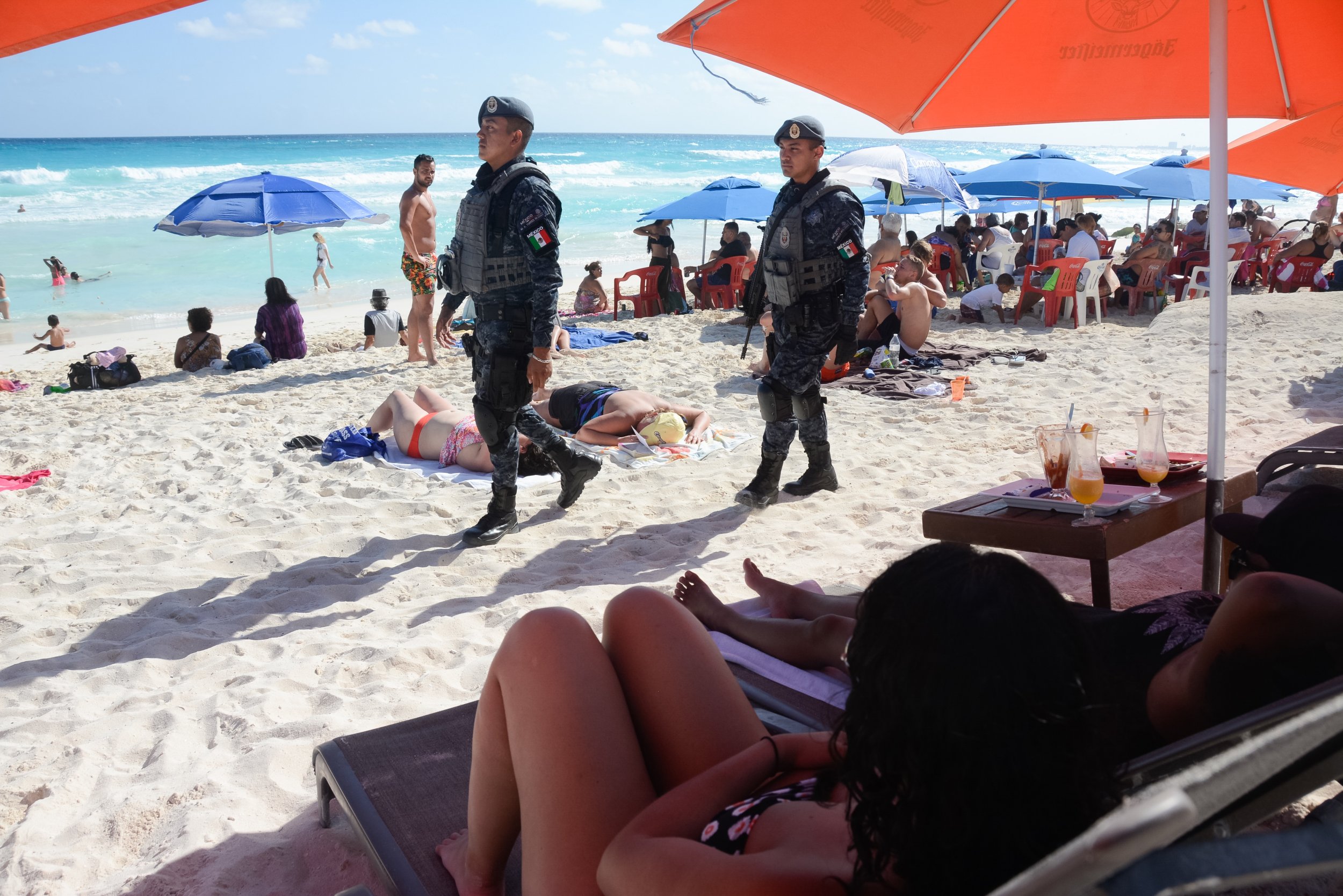 This week, the State Department released a report of U.S. tourist deaths in 2016. Of the 843 American fatalities that occurred across the globe last year, Mexico leads the list with 264—and 75 of them were caused by homicide. But Mexican Secretary of Tourism Enrique de la Madrid Cordero told Newsweek he is not aware of American or other foreign demises due to insecurity.
"In Mexico's main tourist areas for foreigners—Cancun-Riviera Maya and Los Cabos—we haven't heard of foreign tourists' casualties that stemmed from insecurity in the last two years, so I would like to see those [death] cases and provide an answer based on that," he said. Despite the department's data on homicides, de la Madrid Cordero added "they may not be tourists because I don't know those numbers. It may be anecdotic cases where one tourist kills his or her significant other or vice versa. These are not acts related to violence."
However, some tourists visiting Cancun has fallen prey to violence. According to Spanish newspaper El Pais, the tourist haven has witnessed deaths at the hands of drug cartels. In January, the Cartel Jalisco Nueva Generación killed five people—two of them from Canada, one Colombian and another from Italy—at the Blue Parrot club in Playa del Carmen. U.S. and international tourists visiting Cancun have requested local authorities to halt crime and guarantee security, Mexican newspaper El Universal reported.
De La Madrid Cordero said that tourists, especially Americans, have not been discouraged from visiting his country. "Mexico has received 38 million tourists [in 2016], of which 20 million were Americans. They come to Mexico, then they return to their country safely and want to come back [to Mexico] again. Let's ask Americans about their experience, especially those who come back. We always concentrate on incidents, but those 38 million people visiting our country shows that they feel safe."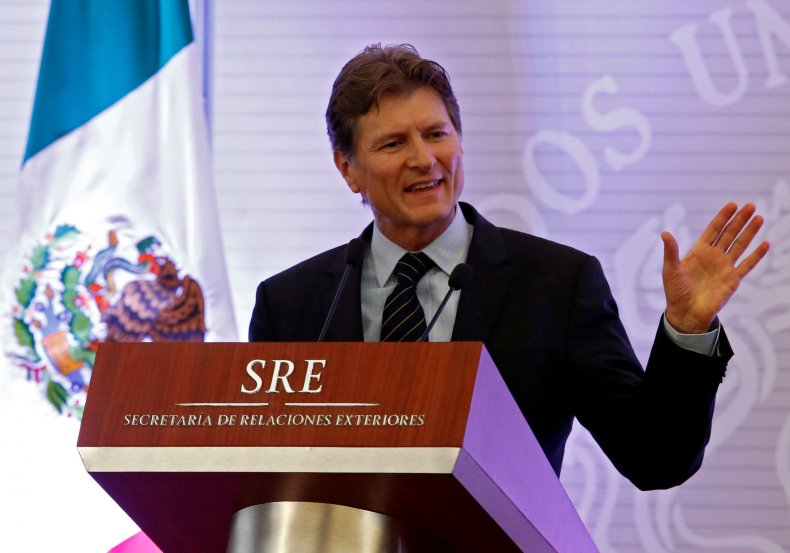 Some Americans are feeling scared of violence, however. According to a Bloomberg report in October, hotel occupancy in Cancun declined 10 percent at the time, while Los Cabos—located at the tip of the Baja California peninsula—had seen hotel guests cancel "35,000 nights of bookings over the next year." To make matters worse, the State Department issued a travel warning in August regarding criminal activities in some parts of Mexico including Cancun, Riviera Maya and Los Cabos. "U.S. citizens have been the victims of violent crimes, including homicide, kidnapping, carjacking and robbery in various Mexican states," the warning reads.
The secretary stressed that Mexico's risk levels are just as low as those of a large U.S. city—or even lower. "If you were a tourist being guided only by insecurity rates in Washington, D.C., Chicago, Houston or Los Angeles, then you wouldn't come to the U.S.," he said. "The same case applies to Mexico. I was in Chicago last week and I didn't have a single issue, just like a tourist moving around Mexico's tourist areas would not have a problem."
Recent numbers from the Department of Commerce's Office of Travel and Tourism Industries found that 3.9 million Mexican visitors visited the U.S during the first three months of 2017—a 7.1-percent drop from the same period in 2016, when 4.2 million Mexicans visited the country—due to Trump's negative views on Mexico, experts told CNN en Español. Likewise, Mexico's hospitality industry fears that the department's travel warning will continue to reduce room reservations next year in places like Cancún, according to Mexican website Reportur.