Travelers Hit With $20K Fine for Falsifying International Vaccination Documents
Two travelers who arrived in Toronto on a flight from the U.S. this month were fined for giving false information related to their "proof of vaccination credentials" and pre-departure COVID-19 tests, the Canadian government announced Friday.
The Public Health Agency of Canada said in a statement that both travelers received four fines totaling roughly $20,000 each.
The agency said the travelers face fines for providing the false vaccine and test information, as well as for failing to comply with a requirement to stay at "government-authorized accommodation" and "on-arrival testing requirements."
The travelers arrived in Toronto the week of July 18, the government said in the statement.
On July 5, Canada moved to ease its travel requirements for fully vaccinated Canadians and foreigners who have permission to enter the country. However, travelers have to upload their proof of vaccination to the government electronically before they arrive.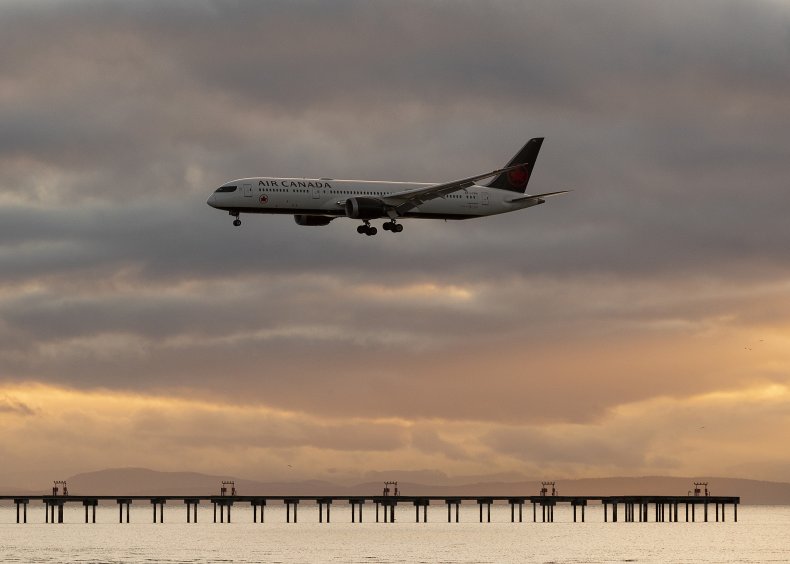 Under the current policy, those who are not fully vaccinated are still required to stay for three days at a government-authorized hotel, quarantine for 14 days and receive multiple COVID-19 tests after entering the country, according to the Toronto Star.
In an email to Newsweek, the Public Health Agency of Canada said the travelers were Canadian citizens. It said the incidents the government described Friday "are the only instances since July 5th of fraudulent documents detected at the border."
"We will not disclose any other details to protect the identity of the travellers and to respect the judicial process," the agency stated.
In its statement Friday, the agency said people who submit false information about vaccination status could face a "fine of up to $750,000 or six months imprisonment or both."
"The Canada Border Services Agency (CBSA) works closely with domestic and international partners to detect and intercept fraudulent documents. The CBSA also works with PHAC to ensure only valid proof of vaccine documents are accepted," the agency stated.
The government's Friday announcement of the fines comes as Canada is slated to open its border to fully vaccinated Americans in August. Canada has banned non-essential travel since March 2020.
Canadian officials plan to allow all fully vaccinated foreigners into the country in September.
Foreign travelers will be required to upload proof of vaccination if they want to travel to Canada without being forced to quarantine when they arrive.
Children under 12 who are accompanied by vaccinated family members will also be exempt from quarantining as long as they wear a mask in public places and avoid indoor group settings.
While the border is scheduled to open to American travelers on August 9, a planned strike could delay travel between Canada and the U.S. Earlier this week, 9,000 CBSA employees voted in favor of a strike, which could happen as soon as August 6, according to their union.
Update (7/30/2021, 6:23 p.m.): This story has been updated to include comment from the Public Health Agency of Canada.