U.S. Triumphs Over Iran—in Robot Football World Cup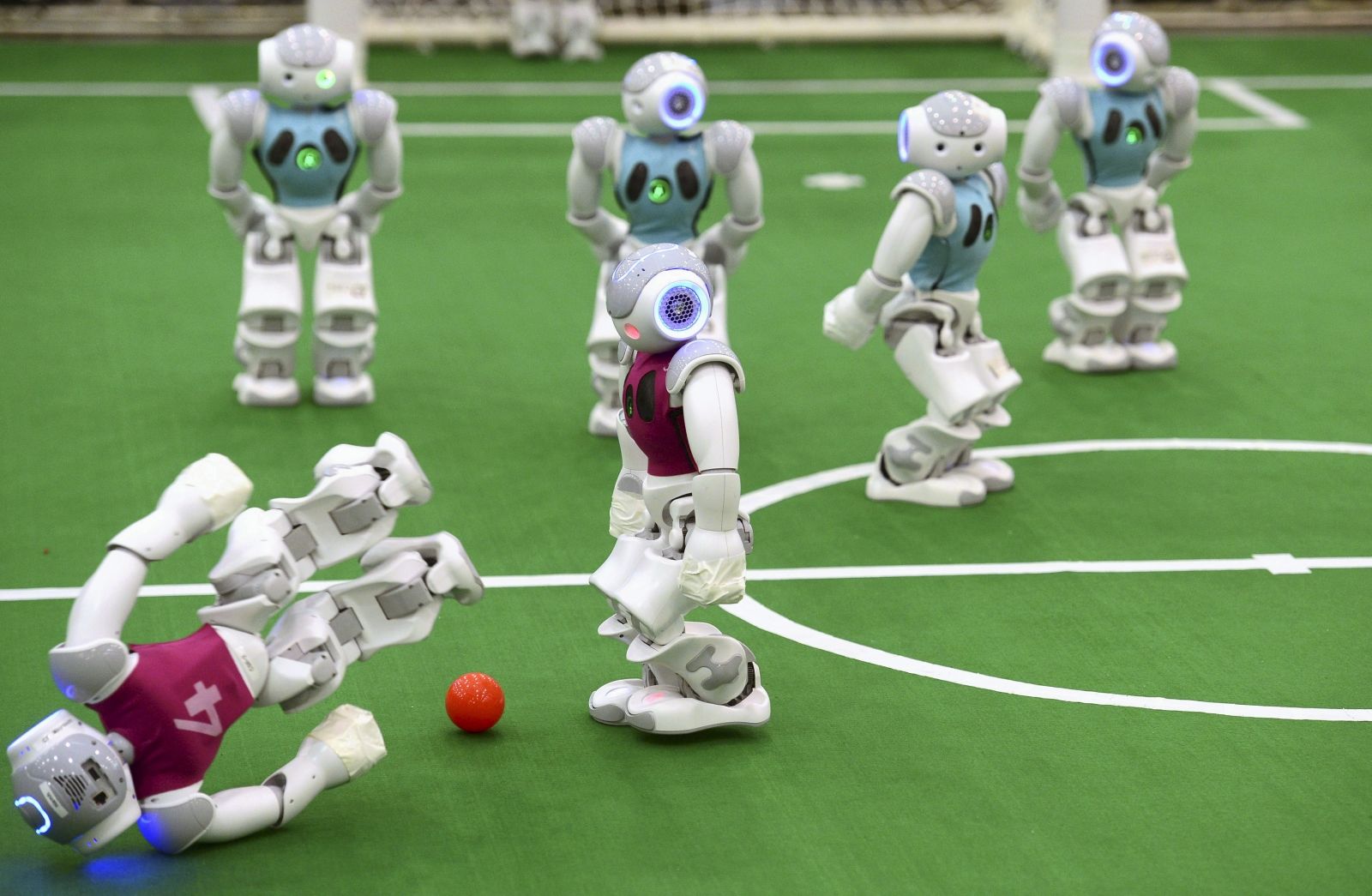 Just weeks after sealing a historic nuclear deal, the U.S. has triumphed over Iran in a somewhat different field of competition—the robotic version of the football World Cup.
At RoboCup 2015, held over the past week in Hefei, China, an American robot named THORwin defeated its Iranian opponent in the final of the adult-sized humanoid robots category, reports the Guardian. This category includes robots that stand at least four feet-tall, that must dribble down a field past various obstacles before trying to score against their opponent.
The RoboCup championships first took place in Japan in 1997, with the goal of advancing robotics and artificial intelligence (AI) research. The stated aim of the RoboCup project is for a fully-autonomous team of humanoid robots to defeat the winners of the most recent World Cup in a full football match, abiding by FIFA rules. The cup organisers hope this will be a reality by 2050.
According to China Daily, a total of 175 teams from 47 countries participated in this year's competition, which included rescue activities and service tasks, as well as the football competition. A single British team, Bold Hearts, designed by a group of computer science students at the University of Hertfordshire, took part in the child-sized humanoid football category.
Despite coming second in last year's competition in Brazil, the British team mimicked the underachievement of their human counterparts by crashing out in the second round to a French side. A Japanese team triumphed in this category, eventually defeating a Chinese squad 1-0 in the final.
In another category, an Australian team defeated a German outfit, using their superior speed to rack up a 3-1 scoreline.
The middle-sized robots final was marred by controversy, as both robots were shown yellow cards after colliding with each other harder than necessary. Eventually, the Chinese machine from Beijing Information Science and Technology University triumphed over a Dutch robot from the Eindhoven University of Technology.
According to the BBC, various new rules were introduced at this year's competition, including the use of a white ball for humanoid robots, which the machines find more difficult to spot than the previously-used red balls. Matches were also played on soft artificial turf.
Next year's RoboCup will take place in Leipzig, Germany. As with human football, robotics football has its own governing body—the Federation of International Robot-Soccer Association (FIRA), which has its headquarters in Daejeon, South Korea.