U.S. Military Reveals True, Higher Number of Troops in Afghanistan, but Hides Iraq and Syria Counts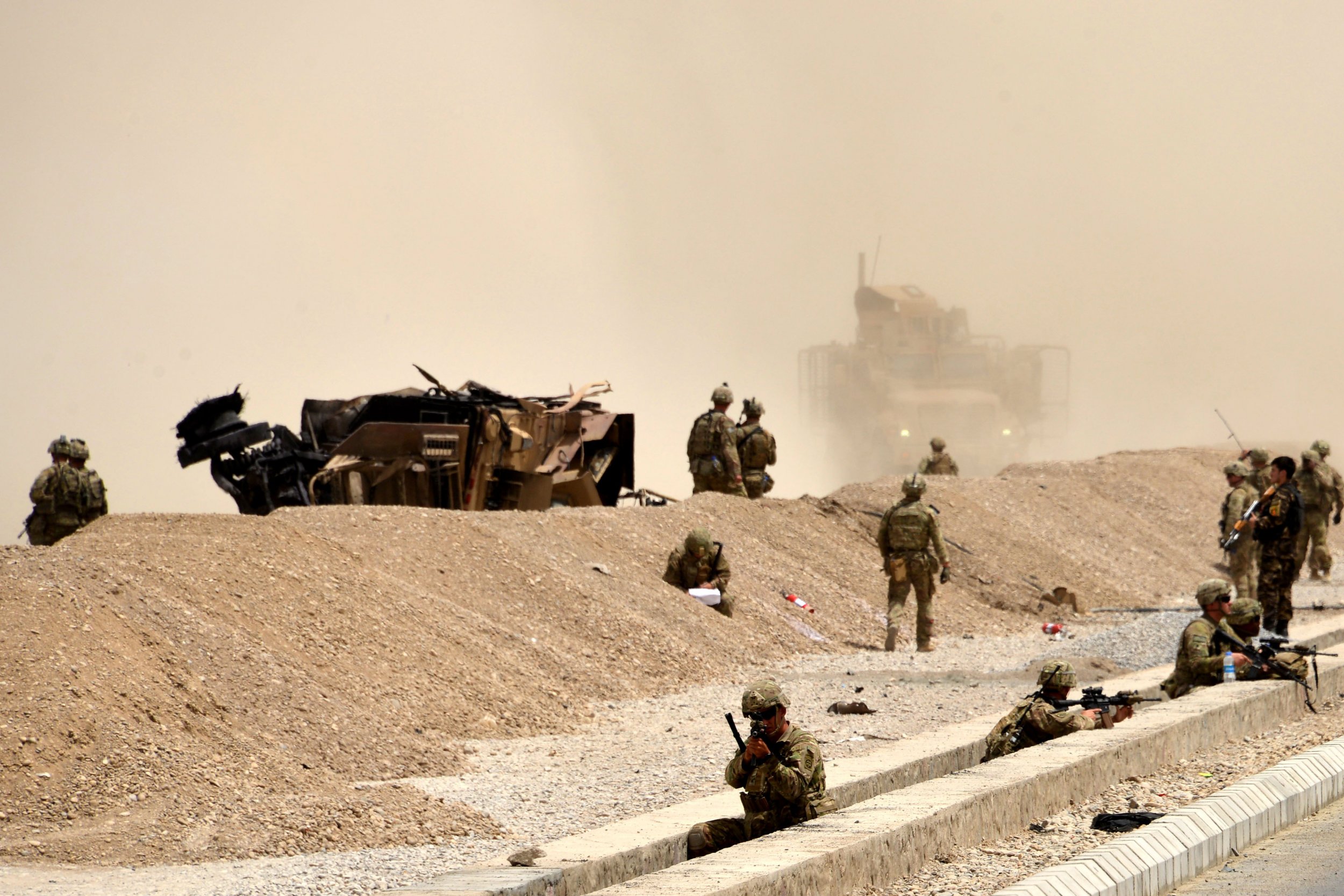 The Pentagon has disclosed there are significantly more troops in Afghanistan than previously reported, in a new report that comes just over a week after President Donald Trump unveiled a new strategy to fight militants in the war-torn nation.
Defense officials said for the first time that about 11,000 U.S. soldiers are stationed in Afghanistan, where they are tasked with training, advising and assisting local security forces battling jihadis loyal to the Taliban and Islamic State militant group (ISIS), the Associated Press reported Wednesday. The Pentagon previously maintained a count of about 8,400 under a cap set by President Barack Obama.
Related: When will the war end in Afghanistan? President Trump promises victory, but is vague about troop plan
"This is not a troop increase," Pentagon spokeswoman Dana White said, according to Reuters. She added that the disclosure was an attempt by the administration to provide more transparency.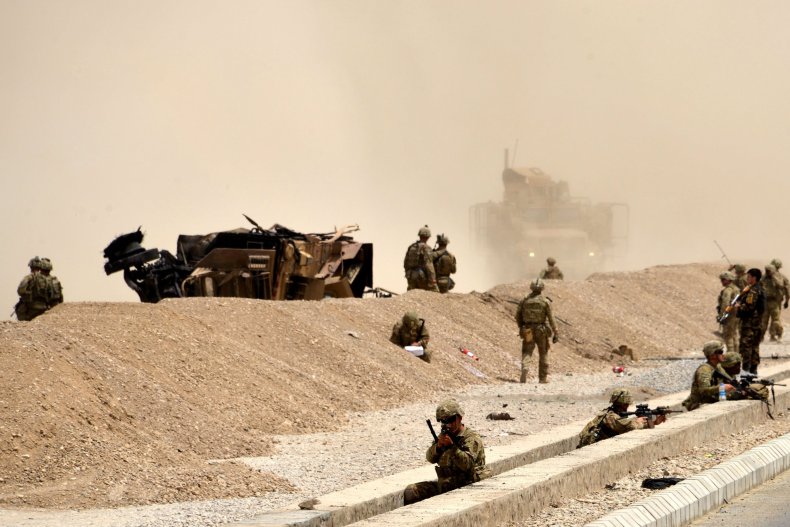 Military officials had previously hinted they were hiding the true number of U.S. personnel active in Afghanistan. Nearly 17 years after the U.S. first invaded to dislodge the Islamic government of the Taliban, which refused to give up Al-Qaeda chief Osama bin Laden in the wake of the 9/11 attacks, Trump said he would no longer focus on nation building. Instead, the objective is simply "killing terrorists."
Trump also said he would no longer provide troop counts or dates or locations of operations, noting that such information could end up in enemy hands. While the Pentagon did offer a troop count in Afghanistan on Wednesday, it declined to release the same figures for Iraq and Syria, where more than 7,900 U.S. troops may be battling ISIS alongside local partners, according to a report published last week by The Military Times. The Pentagon reports only 5,765.
In Iraq, the U.S. supports the Iraqi military and Kurdish allies mostly through airstrikes but also with special operations forces. The Pentagon maintains that 5,262 U.S. soldiers are in Iraq, but defense officials have reportedly said that number is as high as 7,000. Second only to Afghanistan, the U.S.'s lengthy military presence in Iraq since 2003 has irked officials in Baghdad and served as a point of support for neighboring Iran, which funds powerful majority-Shiite Iraqi militias opposed to both ISIS and the U.S.
The U.S. reports about 503 troops are in Syria, but defense officials have said this could really be as high as 900. Special operations forces in Syria are assisting the Syrian Democratic Forces, a mostly Kurdish alliance of Arabs and ethnic minorities, in battling ISIS in its de facto capital of Raqqa. Special operations forces have also trained and assisted insurgent groups attempting to overthrow Syrian President Bashar al-Assad since 2011, but have largely abandoned this initiative in favor of eradicating ISIS.
The U.S. is allied with the governments of Afghanistan and Iraq since toppling their former leaders, but Washington remains opposed to Assad, who enjoys Russian and Iranian support. Russia's Defense Ministry has never revealed the number of troops stationed in Syria, but the count likely exceeds 4,300, according to the number of votes cast abroad in the September 2016 parliamentary elections, as cited by the Associated Press in June.