U.S. Troops Fortify California Border As Hundreds of Caravan Migrants Reach Crossing
Hundreds of Central American migrants making their way through Mexico towards the U.S. have reportedly reached Tijuana, which shares a border with San Diego, California.
The group is comprised of around 400 people, according to the BBC, including a group of around 80 LGBT migrants that Newsweek reported earlier this week had split with a larger caravan in Mexico City after allegedly facing discrimination from its members.
The LGBT members had planned to stay in Tijuana for several days before making their asylum claims at the border, staying in lodgings that Anabel Casillas, a spokesperson for Airbnb Mexico told Newsweek were booked through the online rental platform.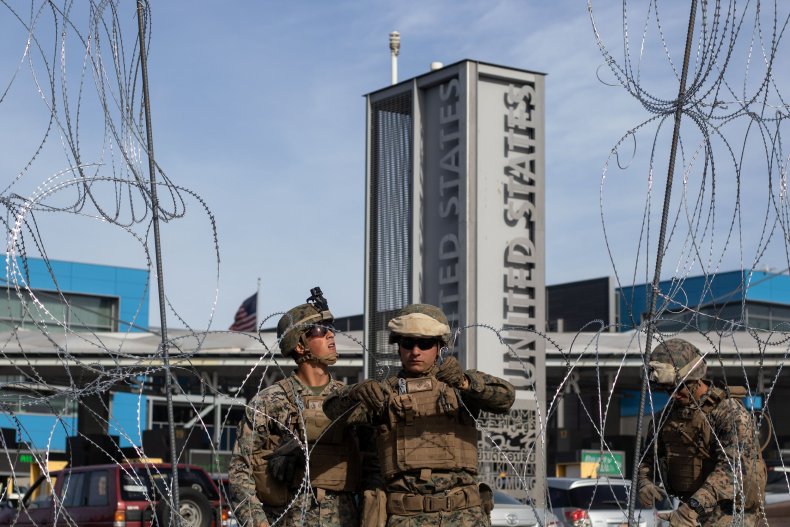 Larger groups traveling with the caravan, which first left San Pedro Sula, Honduras, on October 13, are expected to arrive at the border in the days ahead, with at least 4,000 migrants expected to be making the journey.
Members of the group would have traveled around 2,980 miles to make it from San Pedro Sula to Tijuana, with the caravan opting to take a longer route to the San Diego border rather than risk the shorter but more dangerous route to the nearest port of entry in the area of McAllen, Texas.
As migrants in Tijuana prepare to make their asylum claims, U.S. military troops deployed to the southern border in anticipation of their arrival have been busy in recent days fortifying the area around the San Ysidro port of entry, where many will likely be going to seek asylum.
On Tuesday, soldiers were seen installing barriers and barbed wire at the request of the U.S. Customs and Border Protection agency under what has been dubbed Operation Secure Line.
U.S. Defence Secretary James Mattis has said he plans to visit the U.S.-Mexico border. The trip would be his first since the Trump administration ordered thousands of troops to be sent south in anticipation of the arrival of several caravans traveling towards the U.S.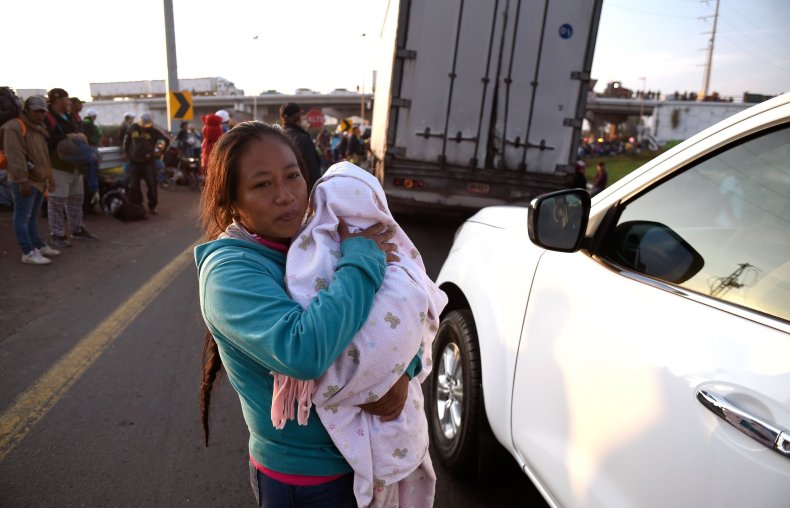 Ahead of last Tuesday's midterm elections, President Donald Trump and his administration had ramped up rhetoric against the caravans, with the U.S. leader vowing to stop what he called an "invasion" at the border.
While the U.S. leader's rhetoric appears to have died down since the election, the military's presence at the border remains strong, with as many as 7,000 troops expected to be sent south.
Trump also followed through on his threat to issue a presidential proclamation barring migrants caught crossing into the U.S. illegally from being eligible to claim asylum in America.
Those who are caught crossing the border illegally are expected to be put in expedited removal proceedings, which includes mandatory detention. The only option available to them would be deportation to a country where they will not face persecution.