U.S. Troops Killed in Niger Were Pursuing ISIS Recruiter; Pentagon Earlier Claimed Otherwise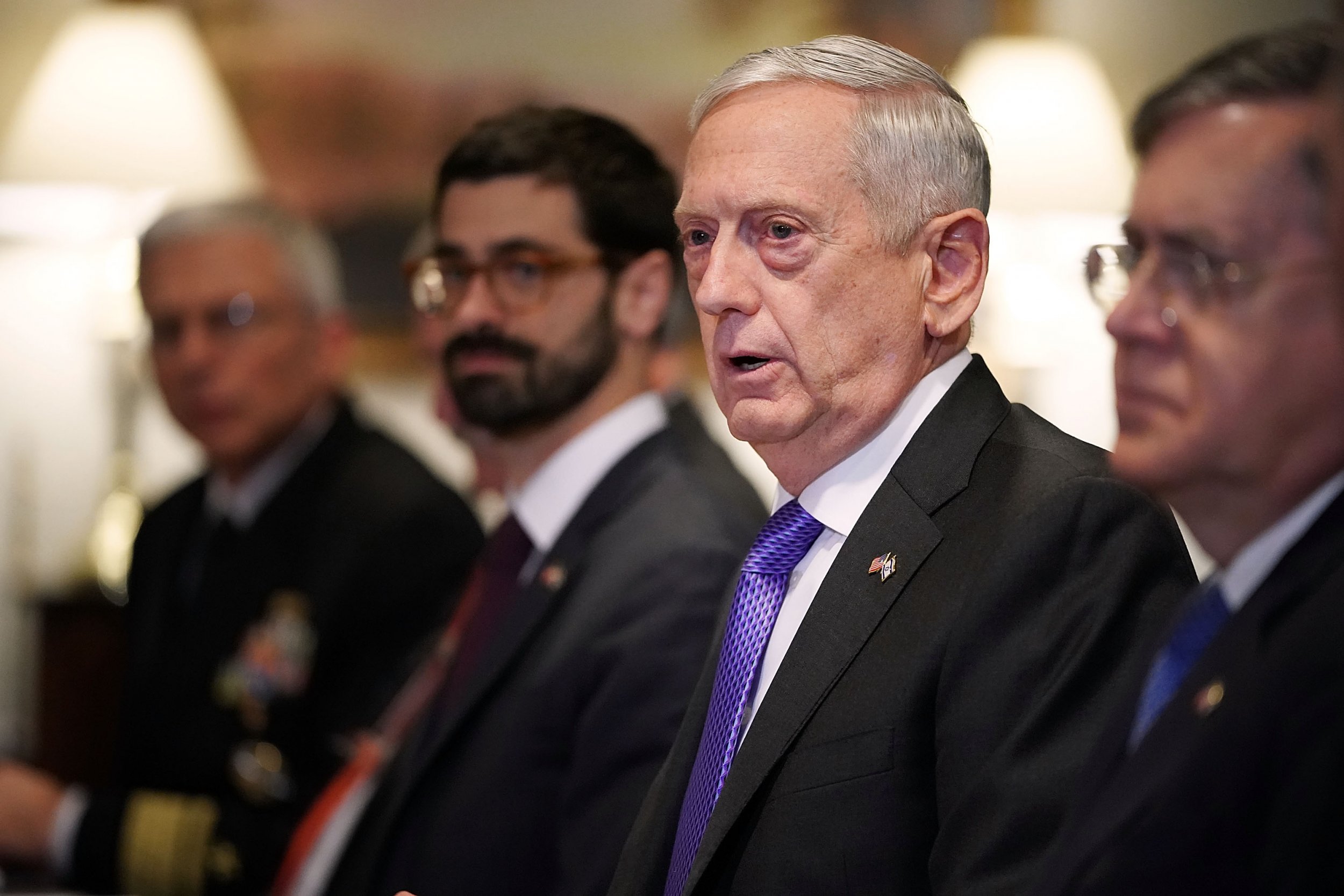 The four U.S. soldiers killed in Niger on October 4 had been pursuing a senior recruiter for the Islamic State militant group (ISIS) who escaped when they were ambushed, NBC News reports.
This new information contradicts the Pentagon's earlier claims about what the soldiers, who were part of a 12-man special forces team, were doing when they were attacked by a group of 50 militants believed to be linked to ISIS.
The Pentagon has repeatedly said the soldiers, who were accompanied by Nigerien forces and had met with village elders not long before they were ambushed, were not expected to meet hostilities that day. On Monday, General Joseph Dunford, the chairman of the Joint Chiefs of Staff, said the soldiers were on a reconnaissance mission. He also said an investigation into the incident is ongoing and major details of the narrative could change.
The Pentagon has consistently attempted to present the soldiers involved in the ambush as being part of the U.S. military's larger effort to train and assist local forces in Niger.
"Mostly we're providing refueling support, intelligence support, surveillance support, but also we have troops on the ground," Defense Secretary James Mattis said last Thursday of the U.S. military's purpose in Niger. "Their job is to help the people in the region learn how to defend themselves. We call it foreign internal defense training, and we actually do these kinds of missions by, with and through our allies and the loss of our troops is under investigation."
Newsweek reached out to the Pentagon for a comment, but did not hear back by the time of publication.
It's also possible the soldiers had simply been looking for information about the ISIS target, had found out his exact location and had pursued him without permission. Some reports have suggested the U.S. troops were set up for the ambush by locals sympathetic to ISIS.
The ambush is believed to have been perpetrated by a group known as ISIS in the Greater Sahara, but Al-Qaeda in the Islamic Maghreb is also very active in the region.
At present, the U.S. has roughly 800 troops in Niger and around 6,000 across Africa. The U.S. military is also building a major drone base near the city of Agadez in central Niger. But as questions remain unanswered on exactly what happened on October 4, many members of Congress are pushing for the White House and Pentagon to make clearer the U.S. military's overall purpose in Niger.