Additional U.S. Troops In Norway Could Bring 'Destabilizing' Impact, Russia Says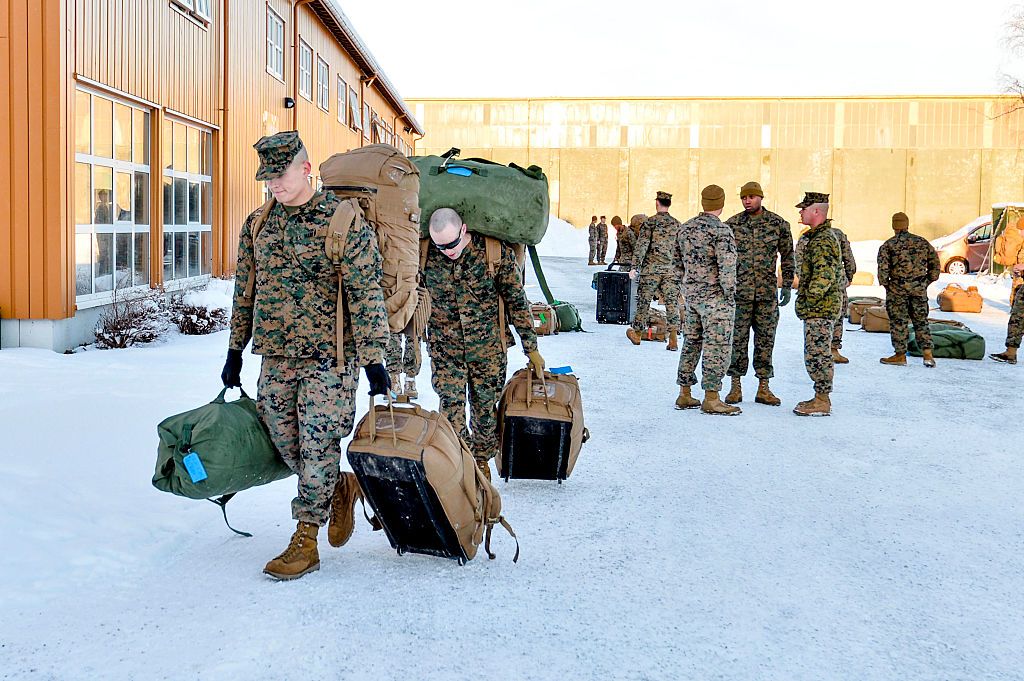 Russia promised "consequences" in response to Norway's plan to increase the presence of U.S. troops within its borders starting next year.
"Such actions run counter to the decision Norway made in 1949 not to allow foreign states to set up military bases on the country's territory until Norway was under attack or threat of attack," the Russian Embassy in Oslo said in a statement on Thursday, Russia's news agency TASS reported.
The embassy went on to say that increasing U.S. troops in the Nordic country "could lead to rising tensions and trigger an arms race, destabilizing the situation in northern Europe."
Oslo announced this week that it would ask the U.S. to substantially increase the number of Marines it stations in Norway, from 330 to 700 starting in 2019. In 2017, the first batch of U.S. Marines arrived in Norway, marking the first time foreign troops were posted in the country since World War II.
Initially, the U.S. troops were scheduled to leave Norway after just six months. Last June, this term was extended until the end of 2018, and the new plan will see a rotational troop presence remain in the country for five years.
Foreign Minister Ine Eriksen Soereide assured reporters that no permanent base is being established. "There are no American bases on Norwegian soil," she said, according to Reuters.
Although the U.S. and Norway maintain that the troops are only in the European country to train in freezing temperatures, the U.S. also aims to build infrastructure at a location 40 miles south of Oslo, which could accommodate up to four fighter jets.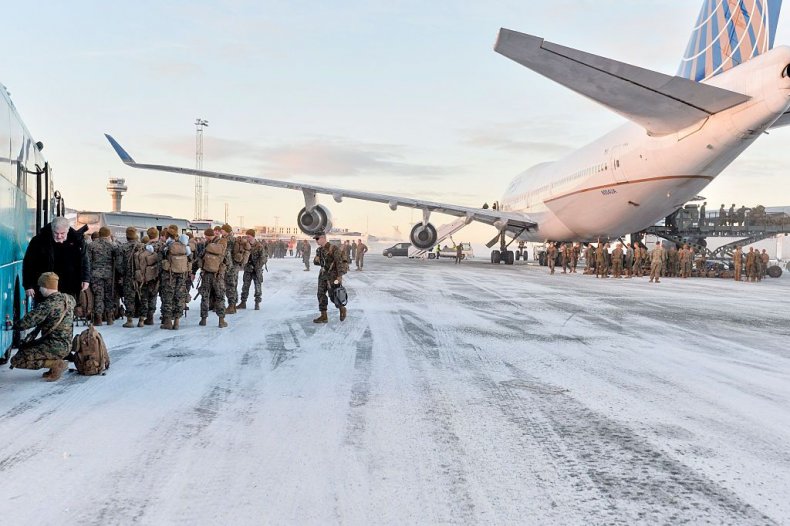 Norway's decision is widely seen as a deterrent against any possible threats from neighboring Russia. Moscow's other neighbors, such as Sweden, Estonia, Latvia and Lithuania, have all expressed concern about Russia in the wake of the 2014 annexation of Ukraine's Crimean peninsula, as well as Moscow's support for pro-Russian separatists fighting in Ukraine.
Back in 2016, Norway began building a fence along its border with Russia. Fears of a potential Russian invasion have even led to the creation of a popular Norwegian television series called Occupied dramatizing the perceived threat.
For its part, Russia claims to only have stability and peace in mind, accusing Norway of escalating tensions.
"We believe that European security must be equal and indivisible. It is only possible to ensure it if true national interests are pursued, while there is mutual respect and cooperation," the embassy statement said. "The sooner Oslo comes to realize it the better."