U.S. Trying to Demoralize Russia by Calling Troops War Criminals: Ambassador
A Russian official accused the United States of inciting "Russophobia" after the State Department declared President Vladimir Putin's actions as war crimes.
U.S. Secretary of State Antony Blinken officially determined Wednesday that Russian forces have committed war crimes in the attack on Ukraine. Russian Ambassador to the U.S. Anatoly Antonov questioned the U.S. government's authority to judge what should be deemed war crimes, then rejected America's claim.
"A country on whose conscience hundreds of thousands of ruined lives around the world, destroyed states, dozens of humanitarian disasters, and the creation of hotbeds of international terrorism, by definition, cannot be such," Antonov said. "It is obvious that the purpose of such statements is to demonize our country in the eyes of the public, to incite Russophobia," he continued.
The United Nations Office on Genocide Prevention and the Responsibility to Protect defines war crimes as violations of international humanitarian law and differentiates the acts from crimes of genocide and crimes against humanity. The International Criminal Court (ICC) has already launched an investigation.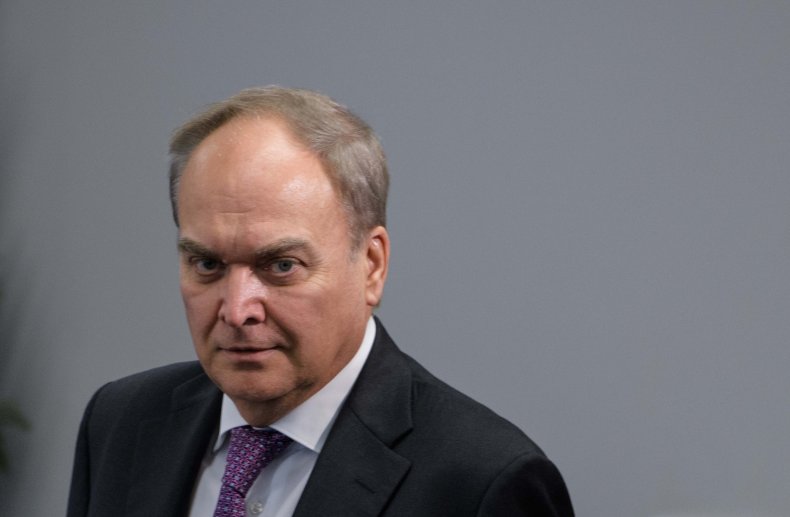 Russian media claims the military operation in Ukraine is to "demilitarize and denazify," and that Russian forces are only targeting military infrastructure and Ukrainian troops.
Blinken countered, saying after "careful review of available information," the Moscow military intentionally attacked civilians.
"We've seen numerous credible reports of indiscriminate attacks and attacks deliberately targeting civilians, as well as other atrocities," Blinken said in a statement. "Russia's forces have destroyed apartment buildings, schools, hospitals, critical infrastructure, civilian vehicles, shopping centers, and ambulances, leaving thousands of innocent civilians killed or wounded."
The ICC generally prosecutes alleged war crimes. Upon conviction, a defendant can be sentenced to prison and serve time within a country that agreed to enforce the term.
Earlier this month, ICC prosecutor Karim Khan said his office received referrals from 39 ICC states, enabling his office to proceed with an investigation into the war on Ukraine.
"With an active investigation now underway, I repeat my call to all those engaged in hostilities in Ukraine to adhere strictly to the applicable rules of international humanitarian law," Khan said in a statement. "No individual in the Ukraine situation has a license to commit crimes within the jurisdiction of the [ICC]."
Though neither Ukraine nor Russia are parties to the statute that created the ICC, Khan said the office will continue its investigation because Ukraine has legally accepted ICC's jurisdiction over alleged crimes under the Rome Statute occurring on its territory.
Newsweek contacted the U.S. Department of State for comment.