Tillerson Says U.S.-Turkey Relations Are Boiling Over, Promises Cooperation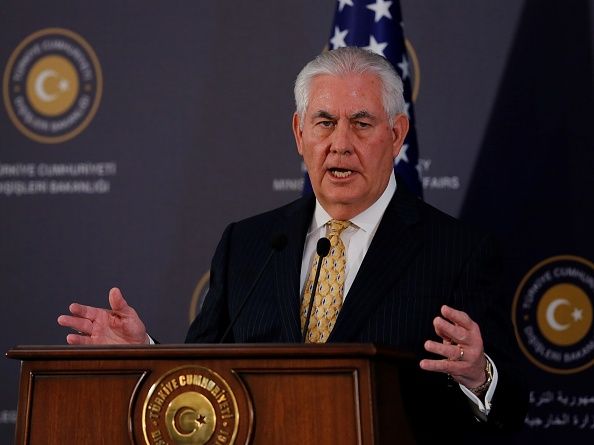 In a step toward patching U.S.-Turkey relations, Secretary of State Rex Tillerson pledged to "lock arms" to overcome challenges and instability in the region.
"As I said before, our relations are at a critical turning point," Tillerson said. "We were either going to correct this and continue our relations or we were going to go into a much more worse position."
Tillerson is currently on a Middle East tour and was visiting Ankara, Turkey, where he tried to ease the tensions with his counterpart Turkish Foreign Minister Mevlüt Çavuşoğlu. The secretary of state also met with Turkish President Recep Tayyip Erdogan.
Çavuşoğlu and Tillerson announced the implementation of new "mechanisms" for more talks, which would be held before mid-March and would improve relations, particularly concerning the issue of Syria.
"With the will that we put forward as of yesterday, we have taken an important turn in terms of normalizing our relations. We reached an agreement and an understanding," Tillerson said.
One of the main issues aggrieving the two countries is arming fighters in Syria's ongoing civil war. The U.S. supports Kurdish fighters, known as the YPG, because of the value of their partnership in combating the Islamic State militant group. The YPG are currently leading the Syrian Democratic Forces (SDF), which is composed of mainly Kurdish and Arab militias.
Turkey has urged Washington to pull back on its support of YPG, which Ankara sees as a terrorist group. According to Turkey, YPG is an expansion of the outlawed Kurdistan Workers Party (PKK) movement, which has engaged in a decades-long insurgency on Turkish soil.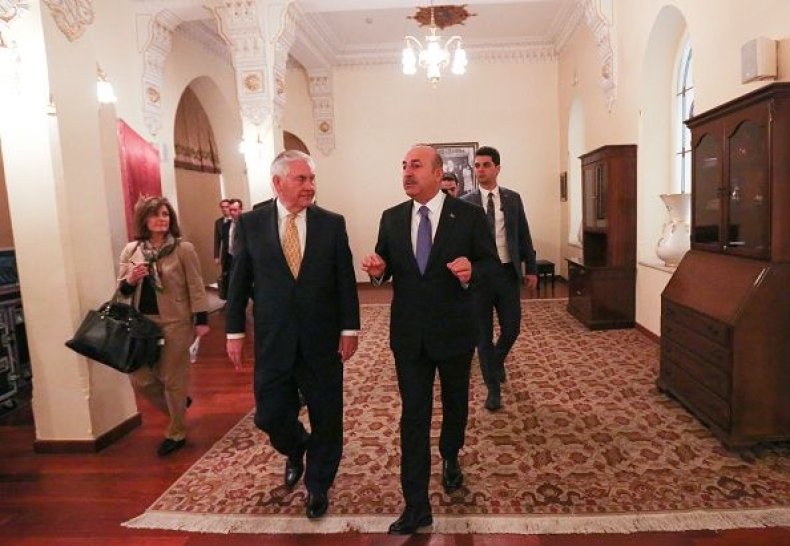 Last month, Turkey initiated an operation, supported by Syrian rebel fighters, to push out the Kurdish YPG militia in Syria's northwest Afrin region. This brought increased strain between the U.S. and Turkey as the U.S.-led coalition had announced it was working with the SDF to build a new 30,000-strong border force.
Çavuşoğlu told reporters that once YPG militia left Manbij, Syria, and after "trust" was established, Turkey would be able to move forward with the U.S. Tillerson recognized Turkey's right to secure its borders, while also saying that the U.S. has not fulfilled its commitments fully to Turkey, noting priority would be Manbij.
Turkey has said the U.S. did not honor previous pledges to withdraw Kurdish fighters east, across the Euphrates River.
Other sources of conflict have been a recent defense deal struck between Turkey and Russia over the purchase of an S-400 anti-missile system. The deal has raised concerns by the West over deepening ties, as well as Russia's integration into NATO's military architecture.
"We find ourselves at a bit of a crisis point in the relationship," Tillerson said. "Ours is not an alliance of convenience. It is a time-tested alliance built on mutual respect. We're going to work together moving forward."