U.S. Unable to Reach a Third of Migrant Kids Released Amid Fears They Were Forced into Labor
About one-third of the U.S. government's phone calls to released migrant children or their sponsors reportedly went unanswered during the first five months of 2021 amid fears that the children could have been forced into labor.
Over the first five months of 2021, 4,890 out of 14,600 calls made to migrant children and their sponsors were unsuccessful in making contact, according to Department of Health and Human Services (HHS) data obtained by Axios. All of the children had entered the country unaccompanied and had been released from HHS shelters before being placed with sponsors.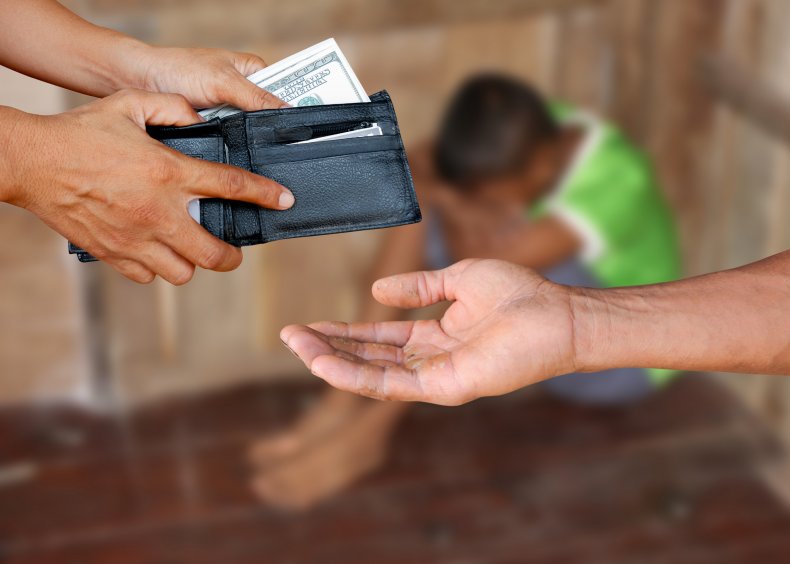 Bloomberg Law reported in mid-August that the Department of Justice (DOJ) and other government agencies were investigating whether released migrant teenagers were being forced to work. In an email, DOJ Human Trafficking Prosecution Unit Director Hilary Axam reportedly told colleagues about "dozens of unaccompanied minors all being released to the same sponsor and then exploited for labor in poultry processing or similar industries without access to education."
It is not clear if any of the 4,890 migrant children HHS lost contact with were released to the sponsor mentioned in the Bloomberg report. Trafficking children into forced labor is generally considered to be rare in the U.S., although some have suggested the problem could be more common. In 2014, authorities discovered that eight migrant teenagers released by the government had been forced to live in squalid conditions and work on an Ohio egg farm.
The "safety and well being follow up" calls are made 30 days after migrant children are released from HHS facilities, according to the group responsible for making the calls, HHS' Administration for Children and Families (ACF). The calls are meant to "determine whether the child is still residing with the sponsor, is enrolled in or attending school, is aware of upcoming court dates, and is safe."
As the number of unaccompanied migrant children crossing the border increased during the first half of the year, so did the number of follow-up calls, both successful and unsuccessful. The ACF data obtained by Axios showed that the highest proportion of unsuccessful calls was seen during the last month covered, with 37 percent of all follow-up calls in May failing to make contact.
Mark Greenberg, an ACF official during the Obama administration who is currently a senior fellow at the Migration Policy Institute, told Axios that HHS losing contact with a significant number of migrant children and their sponsors was "very dismaying." Greenberg said the unanswered calls showed there was "a very big gap in efforts to help" migrant children.
"While we make every effort to voluntarily check on children after we unite them with parents or sponsors and offer certain post-unification services, we no longer have legal oversight once they leave our custody," an HHS spokesperson said in a statement obtained by Newsweek. "Many parents or sponsors do not return phone calls or do not want to be reached by federal authorities."