U.S. Upgrades Travel Advisory to Belarus After Journalist Removed From Plane Due to 'Arbitrary' Detention Risk
The U.S. Department of State updated its travel advisory for Belarus on Wednesday, advising citizens not to travel to the country.
According to a State Department press release, the advisory is "Level Four: Do Not Travel," and the release said Americans should not travel to Belarus due to "the arbitrary enforcement of laws, risk of detention and COVID-19."
"Belarusian authorities have detained tens of thousands of individuals, including U.S. citizens, for alleged affiliations with opposition parties and alleged participation in political demonstrations," the statement said.
The State Department said that U.S. citizens near demonstrations have been arrested, harassed and/or mistreated by Belarusian officials.
The statement also noted that Belarusian authorities have "targeted individuals associated with independent and foreign media." Earlier this week Belarusian authorities forced a Ryanair flight from Greece to Lithuania to land in Belarus in order to arrest opposition journalist Raman Pratasevich, who was on board.
Belarus President Alexander Lukashenko defended his call to divert the plane, saying the flight posed a security risk to his country due to a bomb threat. He claimed Pratasevich was plotting a "bloody rebellion" and accused European leaders of waging a "hybrid war" against him.
"I acted in a lawful way, protecting people in line with international rules," Lukashenko said while addressing lawmakers Wednesday.
European Commission President Ursula von der Leyen said there would be further economic sanctions against Belarus soon.
"This is an attack on freedom of expression and this is an attack on European sovereignty," she said in a news conference. "This outrageous behavior needs a strong answer, therefore the European Council decided that there will be additional sanctions on individuals that are involved in the hijacking but this time also on businesses and economic entities that are financing this [Belarusian] regime."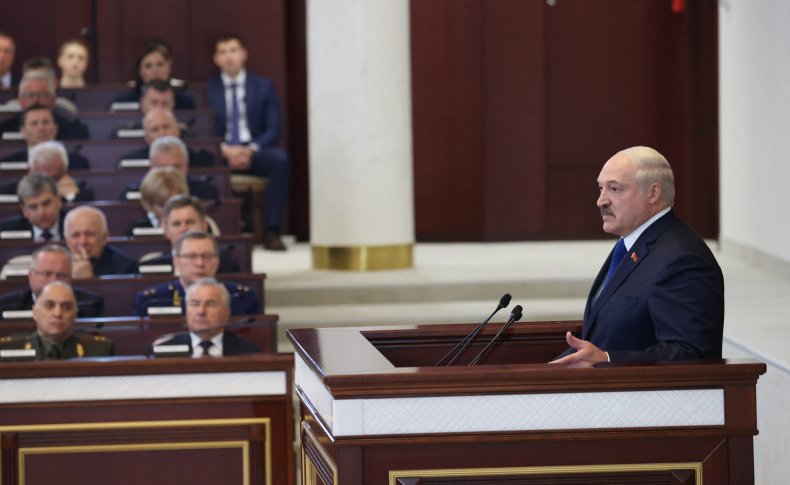 European Union leaders have all called on airlines to avoid flying over Belarus' airspace. International carriers like Singapore Airlines, Air France and Lufthansa said they would avoid flying over Belarus.
Ryanair also said it does not plan to fly over Belarus. The airline's CEO Michael O'Leary accused Belarus of "state-sponsored hijacking, state-sponsored piracy."
In a statement Monday, President Joe Biden condemned the actions of Belarus, calling the forced diversion and arrest of Pratasevich a "direct affront to international norms."
"The United States joins countries around the world in calling for his release, as well as for the release of the hundreds of political prisoners who are being unjustly detained by the Lukashenka regime," the statement said.
Biden also said he joins the calls for an investigation into the case and has asked his team to "develop appropriate options to hold accountable those responsible" in coordination with the EU, allies and international organizations.