U.S. Veteran Fighting ISIS in Northern Iraq Challenges Group to Pokemon Go Battle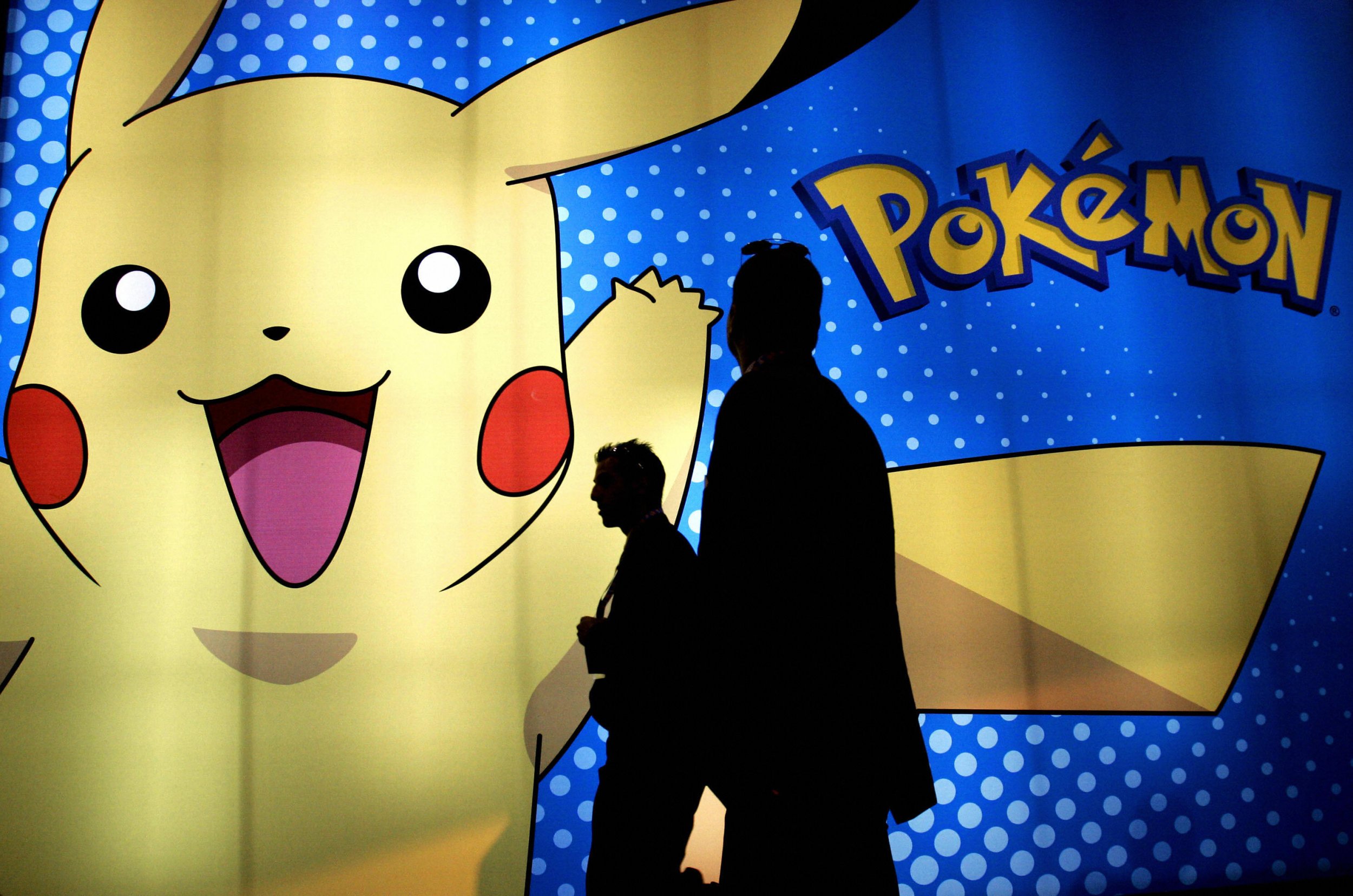 A U.S. veteran volunteering with an Assyrian militia in northern Iraq has used last week's launch of Pokemon Go to offer a new challenge to his Islamic State militant group (ISIS) enemies on the frontlines of Mosul.
Louis Park, a 26-year-old former marine infantryman, posted a Facebook status that has started to go viral, offering ISIS militants a game of Pokemon Go after several close-calls in skirmishes with the group.
"Just caught my first Pokemon on the Mosul frontline by Teleskuf," he wrote on Facebook, in reference to the Assyrian town of Tesqopa in Iraqi-Kurdistan located 32 kilometers north of ISIS-held Mosul. "Daesh (an Arabic acronym for ISIS), come challenge me to a Pokemon battle. Mortars are for p**sies."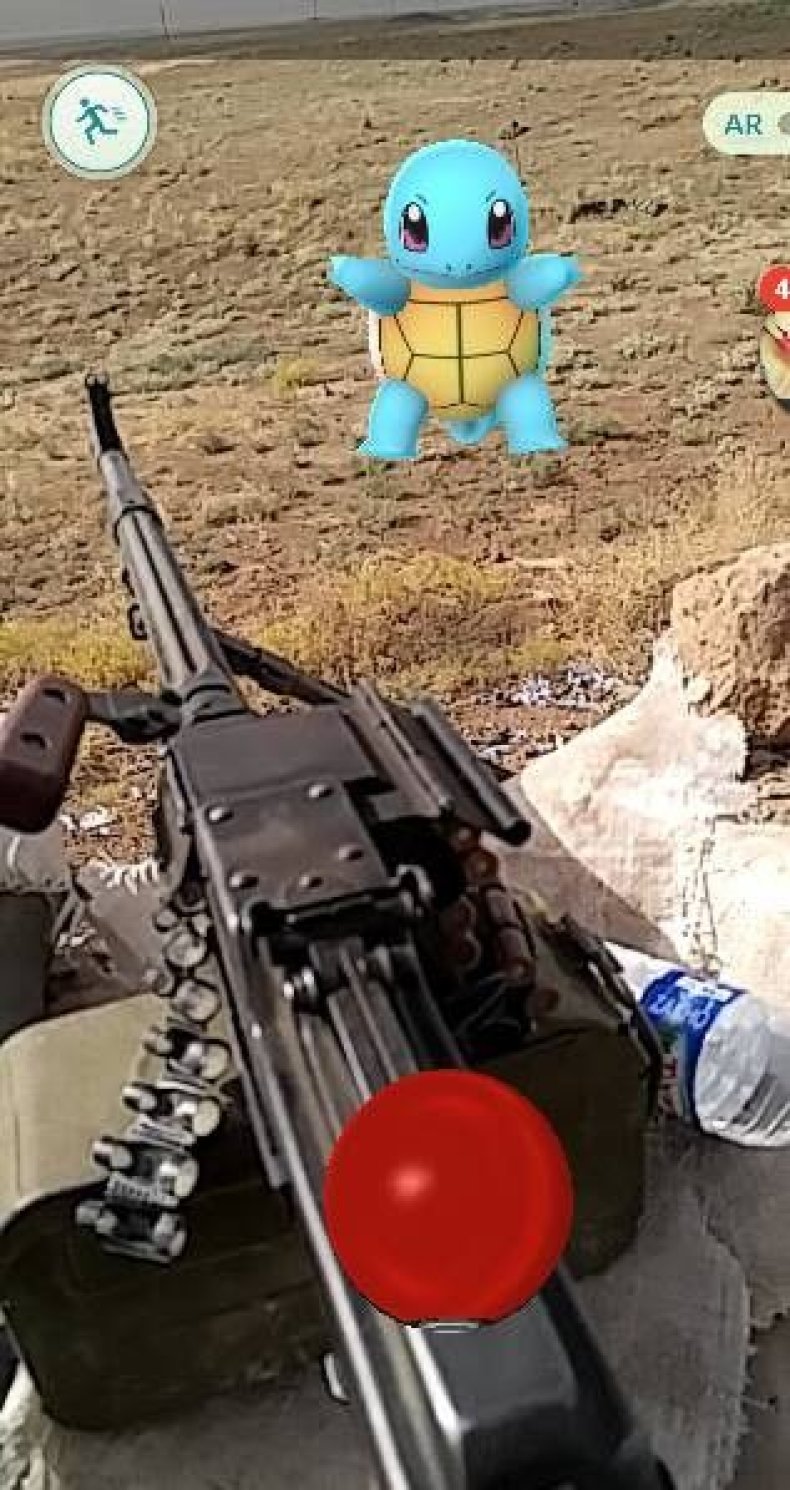 The light-hearted post, which shows a "Squirtle" in front of Park's machine gun, has been shared more than 750 times on the social media platform. Park's Facebook page shows a series of images of him purporting to be on the frontlines of northern Iraq alongside Assyrian and Kurdish forces.
Speaking to Newsweek about his challenge to ISIS from the Kurdish city of Dohuk, where he is recovering after a stint on the frontline, Park says he was "just a bit pissed" that ISIS had nearly blown him up "twice this past five weeks since I returned" to the frontlines for the Assyrian Dwehk Nawsha militia. ISIS nearly hit him twice with mortars "during a small skirmish," he says.
Park, who spent four years in the marines, downloaded the new game in his downtime on the battlefield on his LG V10, which operates Android, he says. The new release is an augmented reality game that allows players to train and battle Pokemon as if they appear in the real world.
"I downloaded it and decided to try. It worked but only basic intro. GPS kept getting dropped," he adds. "It looks like it works here [in Dohuk] and some people are playing it. Going to play today. Need a break every so often."
Before his initial challenge to ISIS militants, Park posted a Facebook post that read: "Pokemon Go is out… I wonder if I can challenge Daesh to a Pokemon battle."
The game, developed by Pokemon Company and Niantic, launched last Wednesday and, in another post on Instagram, Park simply said: "So Pokemon Go works here."
The likelihood of any ISIS fighters taking Park up on his interactive offer across the battlefield remains unlikely, with the brutal radical Islamists focusing more on holding on to their grand prize of Mosul as Iraqi, Kurdish and U.S.-led coalition forces plan a large-scale offensive for the country's second-biggest city.