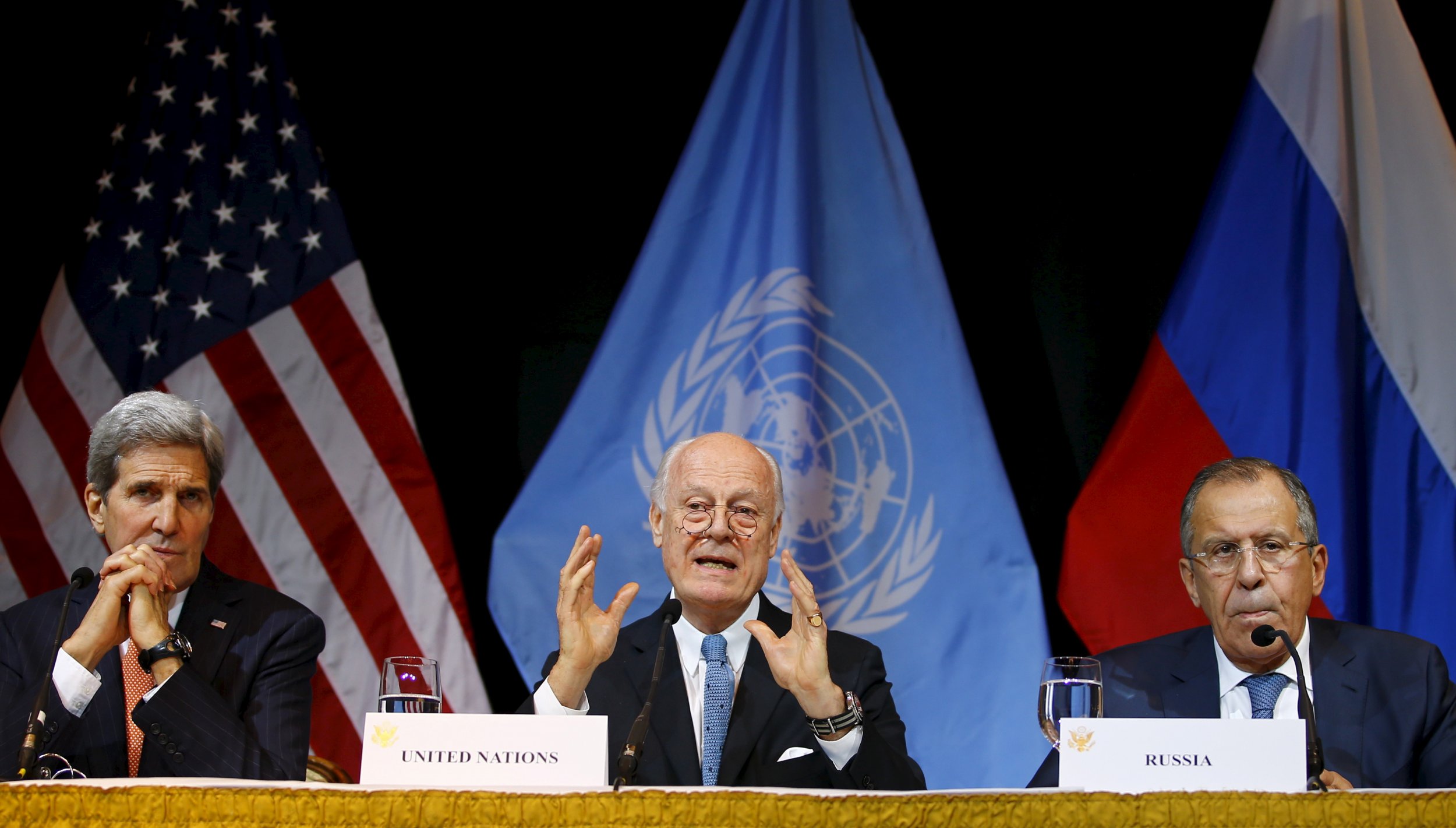 WASHINGTON (Reuters) - The U.S. military said on Saturday it launched an air strike targeting the Islamic State's senior leader in Libya, where the militant group has grown stronger in the chaos following the overthrow of Muammar Gaddafi four years ago.
The Pentagon said the strike, carried out on Friday, was authorized and planned before the attacks the same day by gunmen and bombers in Paris that killed 127 people. Islamic State has claimed responsibility for the coordinated assault.
U.S. officials, speaking on condition of anonymity, expressed confidence that Abu Nabil, also known as Wissam Najm Abd Zayd al Zubaydi, was likely killed in the air strike by F-15 aircraft on a compound in the city of Derna.
"Nabil's death will degrade ISIL's ability to meet the group's objectives in Libya, including recruiting new ISIL members, establishing bases in Libya, and planning external attacks on the United States," said Pentagon spokesman Peter Cook, using an acronym for Islamic State.
Four years after the overthrow of Gaddafi, Islamic State has steadily grown, controlling the city of Sirte, and worrying Western governments who fear it can only become stronger.
Nabil, an Iraqi national, was a longtime al Qaeda operative and the senior Islamic State leader in Libya, the Pentagon said.
U.S. airstrikes have targeted militants outside the main battlefields of Iraq and Syria, but this strikewas significant because of Nabil's close ties to Islamic State's main leadership, one U.S. official said.
"There's a lot of people around the world who call themselves ISIL. But those are people who have taken the ISIL brand and there's no relationship with the home office," the official said.
"But this guy (Nabil) had a no-kidding relationship back with main ISIL."
Cook said it was the first strike against an Islamic State leader in Libya.
Islamic State is mostly based in Sirte, but they still have some presence in Derna, where they were ousted in July by local Libyan Islamist fighters and residents fed up with the presence of foreign jihadists.
An eye-witness in Derna told Reuters aircraft using night-vision systems carried out air strikes in places controlled by militants of Islamic state in the city's south-east suburb of Fattayah.
Islamic State fighters have left their mark on the North African state. They have massacred Christian Egyptians on a Libyan beach, publicly flogged criminals in Sirte, stormed oilfields, and attacked a five-star Tripoli hotel.
Cook cited reporting suggesting that Nabil might have been the spokesman in a February 2015 Coptic Christian execution video.