In U.S., Waistlines Keep Expanding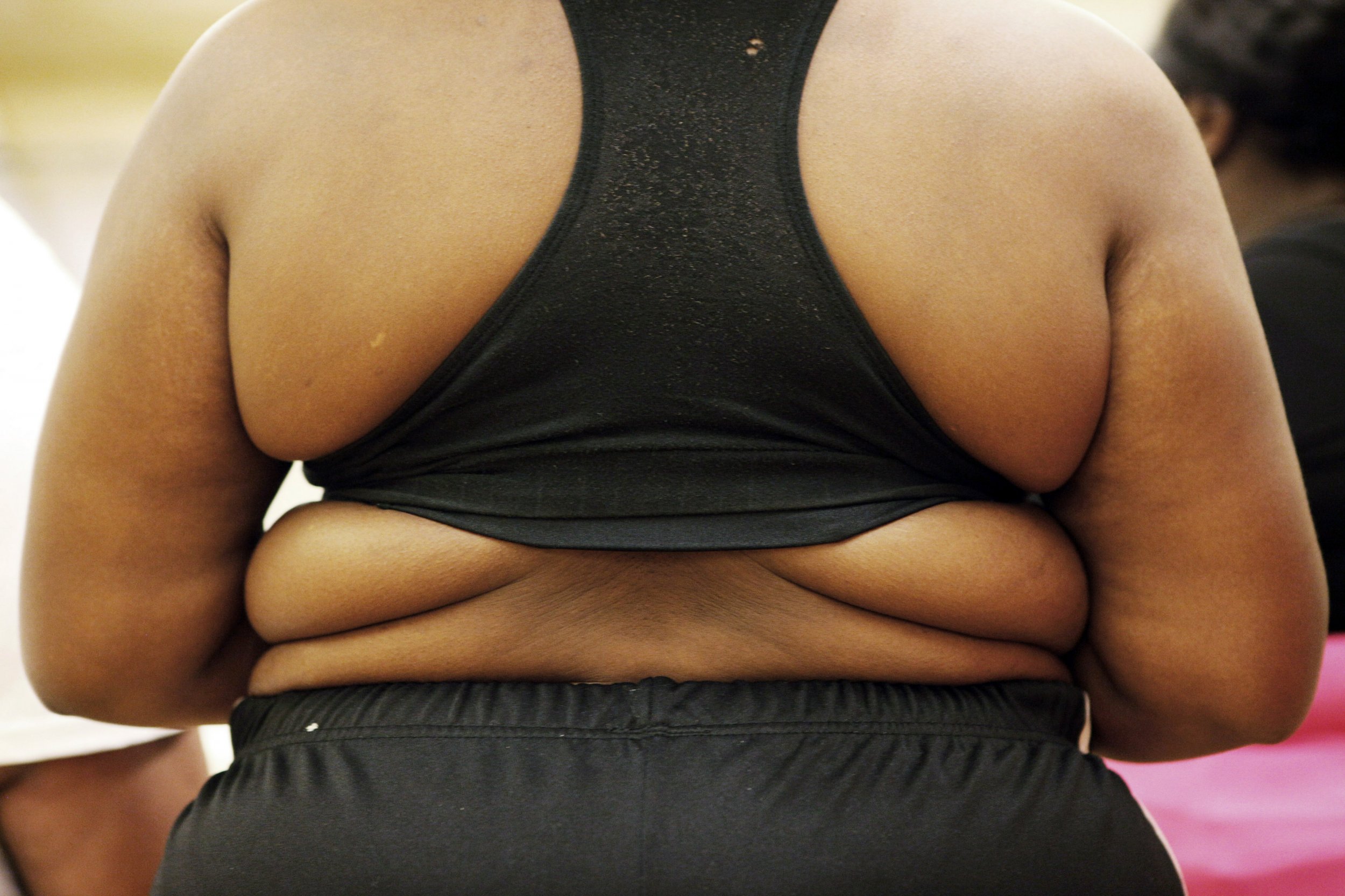 It's well known that the U.S. has grappled with growing obesity levels, and a new Gallup poll confirms that Americans just keep getting larger. The report finds 27 percent of Americans had a body mass index (BMI) that classified them as obese in 2013, compared with 25.5 percent in 2008.
Only 2 percent of Americans are considered underweight, with a BMI of under 18.5. That percentage has remained steady in the last five years.
Hawaiians currently have the lowest rate of obesity, but that's still a whopping 19 percent of the state's population. Mississippi has the highest number of residents who are obese: 35.2 percent.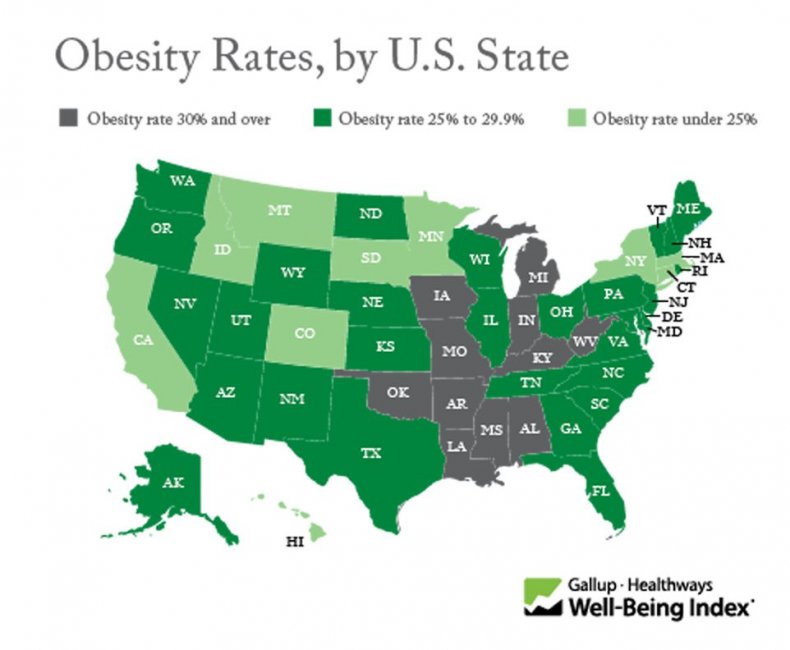 The report also looked at population trends and found obesity increased most among people over 65 years old, from 23.4 percent in 2008 to 27.4 percent in 2013. Middle-age adults (ages 45 to 64), Midwesterners, women and whites were the next fastest growing populations when it comes to unhealthy weight gain. The report also reflects the trend that people who are obese tend to have lower incomes.
The Gallup-Healthways Well-Being Index is based on more than 167,000 interviews with Americans conducted in 2014. Each participant self-reported their height and weight and surveyors calculated their BMIs. Individual BMI scores of 30 or above are classified as "obese," 25 to 29.9 are "overweight," 18.5 to 24.9 are "normal weight" and less than 18.5 is considered "underweight," all according to guidelines drawn up by the U.S. Centers for Disease Control and Prevention. People classified as "morbidly obese" have a BMI of 40 and above. The number of Americans who fall into this category rose from 3.4 percent in 2008 to 4.0 percent in 2013.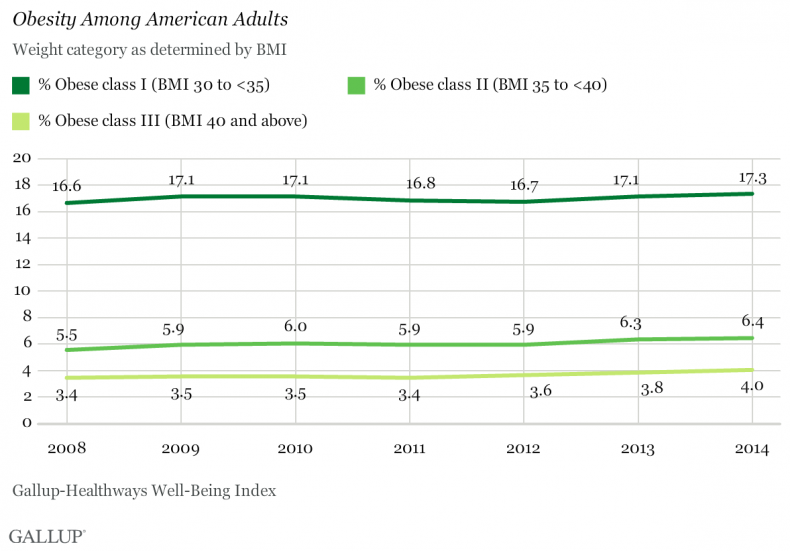 Obesity increases one's risk for a number of chronic and deadly conditions including Type 2 diabetes, cancer and heart disease. Being severely overweight is also linked to lower quality of life and well-being. Ultimately this means national health care expenses—both medical and mental health—will expand along with waistlines.
The report questions whether diet and exercise are actually enough to help keep Americans healthy. Programs such as First Lady Michelle Obama's "Let's Move!" initiative, former Mayor Michael Bloomberg's calorie count mandate and the Campaign to End Obesity have all been met with widespread criticism. Because there is such a strong causal relationship between obesity and low quality of life, some experts say public health must address other underlying causes of obesity such as poverty, unemployment and lack of social support.
A separate study from Gallup in 2012 looked at the relationship between quality of life and health outcomes, finding that a 5-point decline in well-being added up higher risks of obesity, as well as sleep disorders, anxiety, depression, diabetes and other health issues.